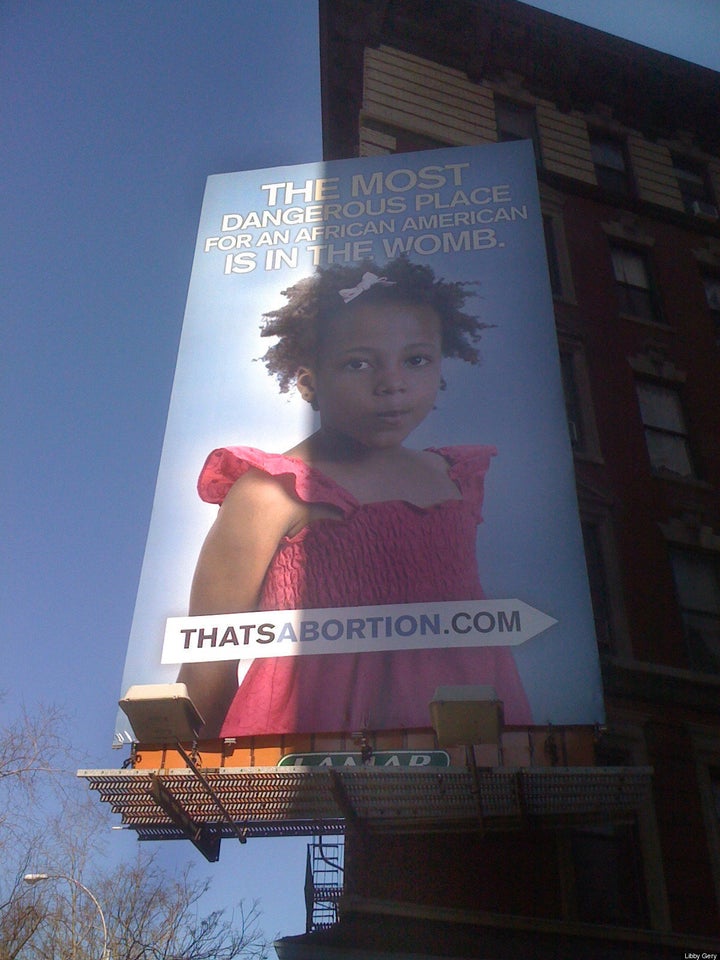 UPDATE: After criticism from local black leaders, the billboard is coming down. Rev. Al Sharpton said Lamar Outdoor advertising agreed to remove the sign given the negative reaction it incited.
"The billboard was offensive, especially during Black History Month, and I had intended to hold a press conference Friday in front of the billboard to protest the message of racial profiling and against a woman"s right to choose," Sharpton said Thursday.
ORIGINAL POST:
To hear one huge billboard in SoHo tell it, "The most dangerous place for an African American is in the womb."
Anti-abortion group Life Always paid for the billboard, which hangs on the corner of Watts Street and Sixth Avenue, just a half-mile from a Planned Parenthood.
"During Black History Month, we celebrate our history, but our future is in jeopardy as a genocidal plot is carried out through abortion," said Life Always Board Member Pastor Stephen Broden.
"It is misguided to use Black History Month as a tool to promote this message," James said in a statement. "Every woman has the right to make personal choices in regards to her body, and I respect many different points of view, but to compare abortion to terrorism and genocide is highly offensive."
Gothamist notes that a Life Always press release asserts that, "there is a battle being waged in the United States that has taken more lives than any foreign war or act of terrorism. The enemy is abortion."
Planned Parenthood said Life Always was "using a divisive message around race to restrict access to medical care."
The organization points out that only 3 percent of its services are abortions services, while 82 percent are targeted toward preventing unintended pregnancies.
Life Always is focusing on this statistic from the NYC Health Department: Blacks had the highest number of abortions in 2009, with 40,798. (Hispanics had the second highest at 28,364.) NYC's abortion rate was almost 40% that year, and the three Planned Parenthood facilities nearest the billboard reported nearly 17,000 abortions in 2010.

Public Advocate Bill De Blasio said the billboard is "grossly offensive." He also called for its removal.
One woman told 1010 WINS, "It's kind of a big scare tactic. It just doesn't make sense."
But another passerby defended the billboard.
"I think they're trying to send a message to us African-Americans because we do do a lot of abortions and I think we shouldn't be doing it," he said.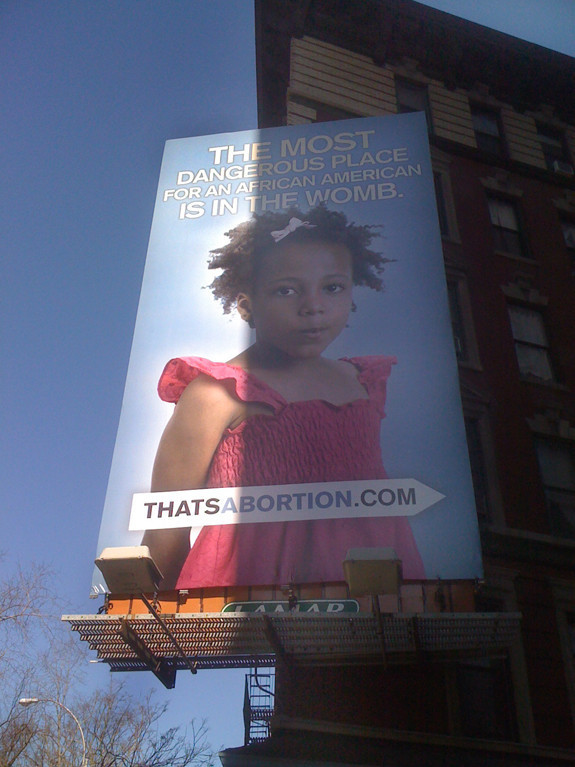 Popular in the Community