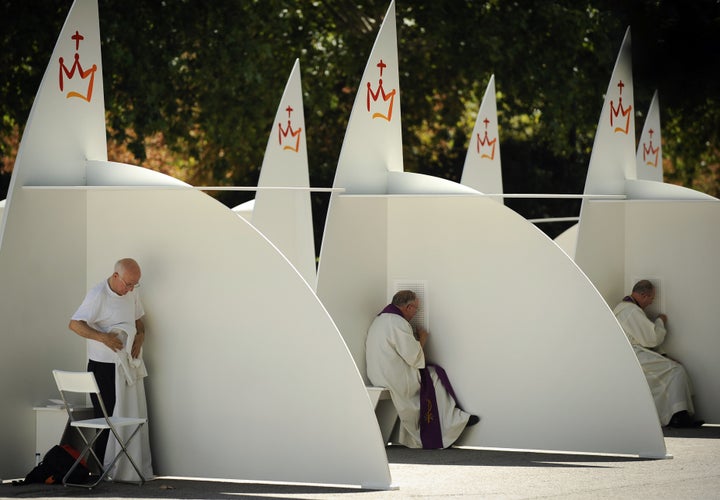 Catholic priests have been empowered to forgive the sin of abortion during this week's World Youth Day festivities in Madrid, Spain. Church officials have ordered that any individual at the event who confesses to having had an abortion -- a sin normally punished by excommunication -- will be forgiven and welcomed back into the Church.
According to Reuters, the initiative came from the local archdiocese, led by Madrid's archbishop, Antonio María Rouco Varela.
"This (concession) is to make it easier for the faithful who attend the World Youth Day celebrations to obtain the fruits of divine grace," the archdiocese said in a statement posted online.
Abortion is a controversial issue in Spain as the country's politics become increasingly liberal, despite a strongly Catholic history. In 2009 there were more than 100,000 legal abortions performed in Spain.
Forgiving abortion is not unheard of for the Catholic Church, but normally the power is only given to certain priests within the Church hierarchy.
With several hundred thousand pilgrims expected in Madrid throughout the six-day event, abortion is not the only topic causing controversy. At least one group has taken the gathering as an opportunity to protest the Church's continued ban on condoms and other contraceptives.
Related
Popular in the Community