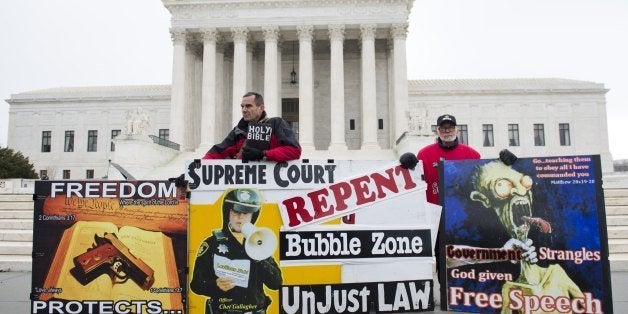 Two weeks after the Supreme Court ruled that Massachusetts' protective buffer zone around abortion clinics violates the free speech rights of protesters, four other buffer zones around the country have already disappeared or been challenged in court.
The City Council of Portland, Maine, repealed its 39-foot buffer zone around a women's health clinic this week, and the cities of Burlington, Vermont, and Madison, Wisconsin, have stopped enforcing their buffer zones. In Burlington, people had been legally prohibited from protesting within 35 feet of the clinic, and Madison had a "floating" buffer zone that prohibited protesters from coming within eight feet of a patient entering or exiting an abortion clinic.
''Americans have the freedom to talk to whomever they please on public sidewalks,'' ADF Senior Legal Counsel Matt Bowman said in a statement. ''That includes peaceful pro-life advocates who just want to offer information and help to women who would like it. The Supreme Court recently affirmed this vital freedom, which has been an essential part of American life since the nation's founding. New Hampshire's law suffers from the same unconstitutional problems as the one the Supreme Court struck down.''
A spokesman for New Hampshire Gov. Maggie Hassan (D) said the state's law may not be unconstitutional because it is narrower than the Massachusetts law specifying a 35-foot buffer zone, which the Supreme Court struck down.
''Bipartisan majorities of the New Hampshire House and Senate believed we needed to take action to ensure that women could access health care free from harassment, obstruction or threats to safety, and Gov. Hassan will continue to work toward meeting that goal,'' said William Hinkle.
Meanwhile, in Massachusetts, protesters stepping into the buffer zones may already be scaring patients away from their appointments. Since the ruling, one Planned Parenthood clinic in Massachusetts told the Los Angeles Times that the clinic had "more no-shows for the week than usual."
Gov. Deval Patrick (D) and Attorney General Martha Coakley are trying to figure out a new way to protect patients from harassment while maintaining First Amendment free speech rights. Lawmakers had passed the 35-foot buffer zone law in response to escalating violence and intimidation at abortion clinics in the state, but the Supreme Court ruled that public sidewalks should be a forum for public debate, and that a buffer zone that covers those sidewalks is not the least restrictive means of protecting patient safety.
While the Supreme Court ruled Massachusetts' buffer zone unconstitutional, the ruling did not apply to all such zones. The court did not overturn its 2000 ruling which upheld Colorado's 8-foot buffer zone around patients.
"The Supreme Court may not have liked our buffer zone, but they did not lessen our commitment to protecting women's access to reproductive health care in this Commonwealth," Coakley said at a press conference last week.
Before You Go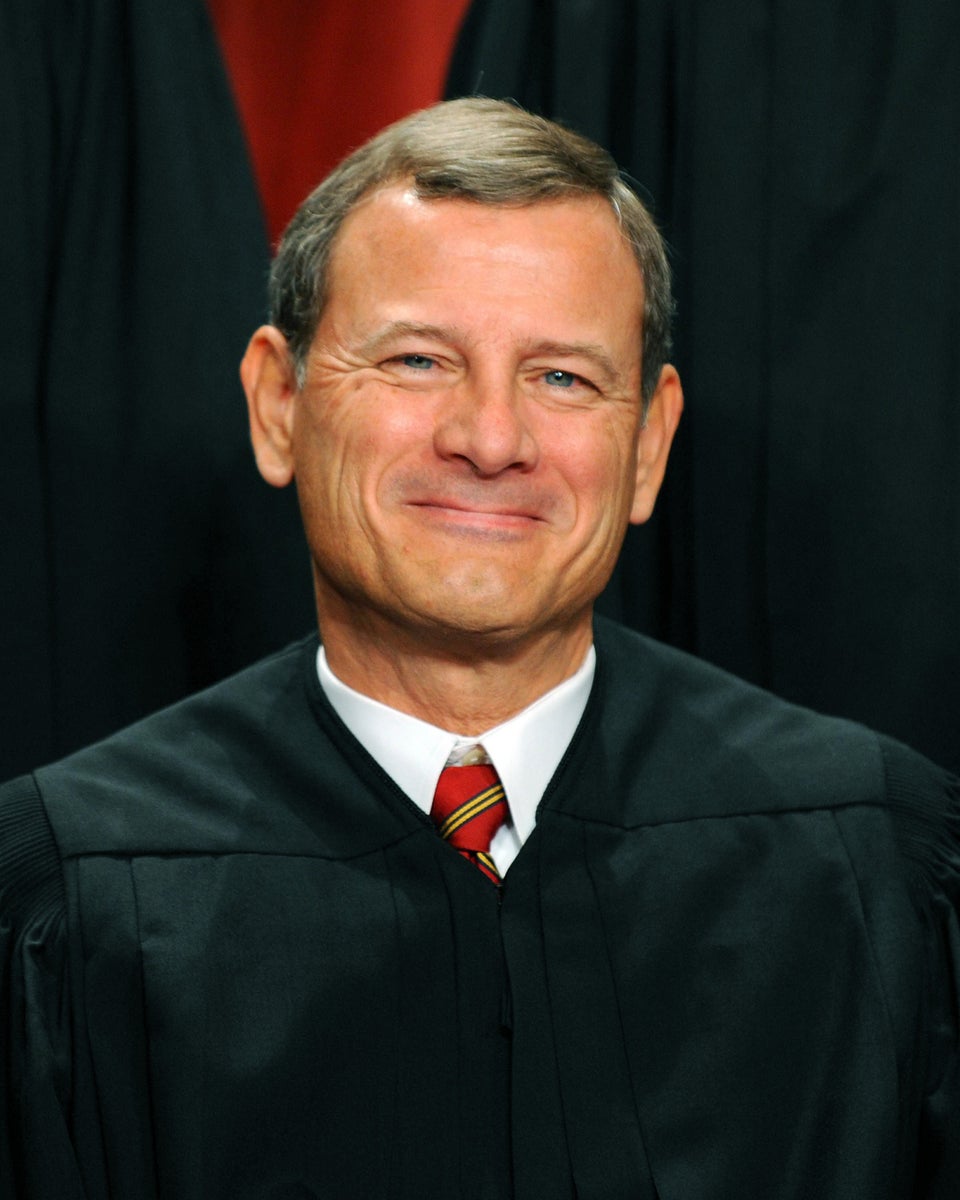 Supreme Court Justices
Popular in the Community