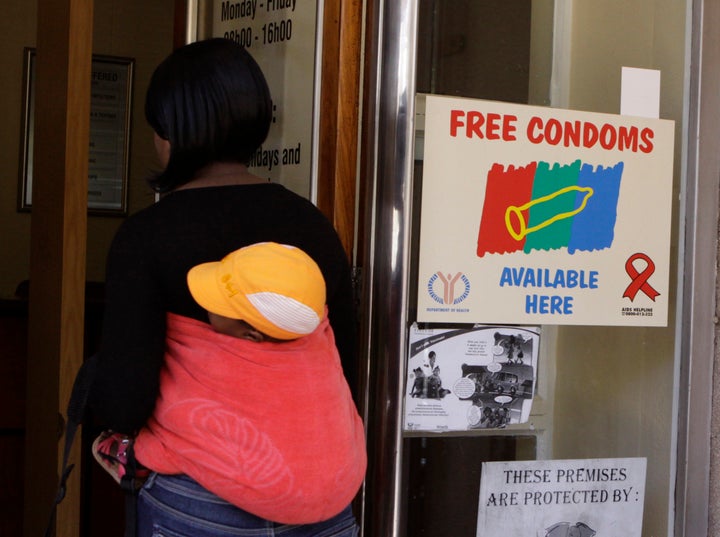 WASHINGTON -- The House Foreign Affairs Committee voted on Thursday to reinstate an extreme version of the Global Gag Rule, which blocks all U.S. monetary assistance -- including funding for HIV/AIDS, water and sanitation, child survival and education -- to international health organizations that counsel women on family planning options.
Presidential Administrations have been playing tug-of-war with the Gag Rule, also known as the Mexico City Policy, since President Ronald Reagan first instituted it in 1984. President Clinton rescinded the policy, President George W. Bush reinstated it in 2001 with an exemption for HIV/AIDS assistance, and President Obama rescinded the Gag Rule again by executive order in 2009.
The new, stricter version of the Gag Rule, pushed through by House Republicans and one pro-life Democrat, Rep. Ben Chandler (Ky.), provides no exception for HIV/AIDS funding.
Rep. Howard Berman (D-Calif.) attempted to thwart the reinstatement of the policy this week.
"In the name of 'right to life,' Republicans are cutting off funds that are literally saving hundreds of thousands of lives," he said. "This extreme version of the Global Gag Rule is the height of hypocrisy, and I will fight against every effort to reinstate this offensive policy. The last thing we should be doing is limiting access to health care for women in poor countries around the globe."
The U.S. currently provides $648.5 million in family planning money to developing countries, serving about 215 million women who would otherwise have no access to any kind of contraception. None of that money is spent on abortions, as the Helms Amendment has prevented U.S. tax dollars from funding overseas abortions since 1973.
Under the Global Gag Rule, foreign healthcare professionals must make the difficult decision to either deny their patients full and accurate information about safe and legal abortions, or violate U.S. law and risk the loss of funding.
"This policy would be patently unconstitutional if applied to U.S.-based groups," said Aram Schvey, Policy Counsel for Foreign Policy and Human Rights at the Center for Reproductive Rights. "It is un-democratic and un-American for Congress to decide that foreign community and health groups are not worthy of the same free-speech rights as Americans."
According to the Center for Reproductive Rights, 21 million unsafe abortions are carried out worldwide annually, nearly all in developing countries. The reinstatement of the Global Gag Rule could force more women to turn to unsafe and unsanitary "back-alley providers" to end their unwanted pregnancies, the center said.
"Committee members should be ashamed for taking the Republican Party's war on women to the global stage," said Craig Lasher, director of U.S. government relations for Population Action International, in a statement. "Getting contraceptives to the 215 million women who want them would save lives and reduce abortions by preventing unintended pregnancies."
Popular in the Community