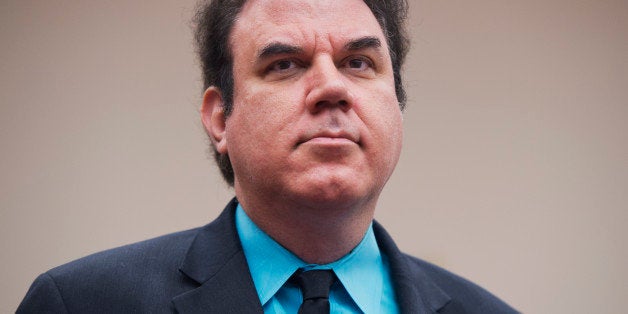 House Republicans on Thursday blocked a vote that would have added an incest exception to an anti-abortion provision of a sweeping appropriations bill.
The criminal justice appropriations bill pending in the House would prohibit any federal funds from being used for abortions, except in cases of rape or if the life of the mother is in danger. The restriction would apply to pregnant women in federal prisons who seek abortions.
Rep. Alan Grayson (D-Fla.) noted on the House floor Thursday that in nearly every other area of federal law, abortion funding prohibitions include exceptions for rape, the life of the mother and incest. He said that while he disagrees with the underlying provision that bars federal funds from being used for abortions, he hoped his Republican colleagues would at least pass his amendment to include an incest exception.
"Laws have consequences," Grayson said. "The scenario we're describing here is one where a female prisoner is the victim of incest. If this law passes as currently written, that female prisoner will be forced to carry to term the child of an incestuous relationship. I regard this as absolutely indefensible."
Grayson acknowledged that Republicans could use a procedural move to block a vote on his amendment, because technically lawmakers are not supposed to propose amendments to appropriations bills that are considered "legislating." But the rule is optional, so if Grayson's colleagues had agreed to allow a vote on his amendment, they could have. "I would hope my colleagues would recognize that it's optional and that a higher important principle is involved here," Grayson said.
Rep. John Culberson (R-Texas), on behalf of the Republican caucus, used the procedural rule to block a vote on the incest exception. "It does seek to change statutory law in bill designed to appropriate money," Culberson said.
Calling all HuffPost superfans!
Sign up for membership to become a founding member and help shape HuffPost's next chapter
BEFORE YOU GO
PHOTO GALLERY
GOP's War On Sex