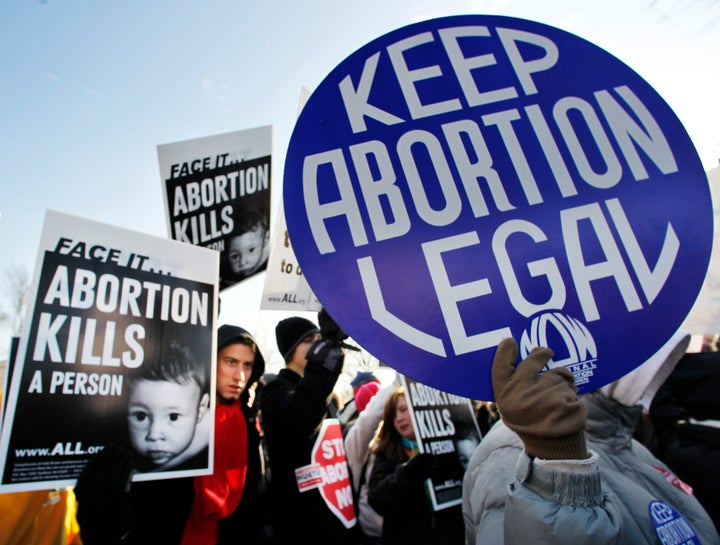 WASHINGTON -- A new North Dakota law that imposes restrictions on the FDA-approved drugs used to induce abortions would effectively ban all non-surgical abortions in the state, according to a lawsuit filed Monday by the Center for Reproductive Rights (CRR).
Pregnancies terminated by medication, known as early medication abortions, are extremely safe and common, accounting for about one-quarter of all first-trimester abortions and 17 percent of all non-hospital abortions. Abortions performed in the first trimester pose "virtually no long-term risk" of fertility problems, according to a recent Guttmacher Institute study, and the World Health Organization has recognized that medication abortions are less expensive and have fewer side effects than surgical abortions.
The North Dakota law, effective Aug. 1, bans the off-label use of the two drugs used in medication abortion procedures (mifepristone and misoprostol), and mandates that they be used according to the original protocol "tested and authorized" by the Food and Drug Administration. However, the FDA never tests or authorizes protocols, according to CRR, and one of the drugs was originally labeled as a treatment for gastric ulcers, so it is literally impossible for abortion doctors to satisfy those requirements of the law.
North Dakota law does not ban the off-label use of any other FDA-approved medications.
"This is a guise," Nancy Northop, president and CEO of the Center for Reproductive Rights, told HuffPost. "While they purport that it's a law to protect women's health, it actually does the opposite, because it denies women in North Dakota a safe and effective alternative to surgical abortion."
According to CRR's complaint, the bill places "unconstitutional burdens" on women in North Dakota who seek abortions. There is only one abortion clinic in North Dakota, and it only performs abortions four to six days per month. About 20 percent of the abortions in North Dakota are medication abortions.
Moreover, Northop said, the law forces a woman to have a surgical abortion even when the procedure is unnecessary or medically inadvisable.
"North Dakota has enacted a law that defies reason, science, and the expertise of doctors worldwide in an underhanded effort to deny women their legal right to terminate a pregnancy safely, early, and in accordance with their doctors' advice and their own wishes," she said. "It is unimaginable that any other medical procedures would be targeted for restrictions aimed at reducing their effectiveness and increasing their expense and inconvenience."
State Sen. David Hogue (R), a co-sponsor of the bill, told HuffPost that he and his conservative colleagues think it's fair to treat the abortion drugs differently under the law than all other FDA-approved drugs because they "trigger the equivalent of a surgical procedure." He said he couldn't remember whether the bill was intended to ban all non-surgical abortions.
"I don't recall that as part of the discussions I had," he said.
Northup said CRR is considering legal challenges to similar legislation in Ohio and Oklahoma.
"We don't think these irrational laws should be standing anywhere," she told HuffPost. "Women have the right to access abortion and to access the right type of abortion procedure for them."
Calling all HuffPost superfans!
Sign up for membership to become a founding member and help shape HuffPost's next chapter