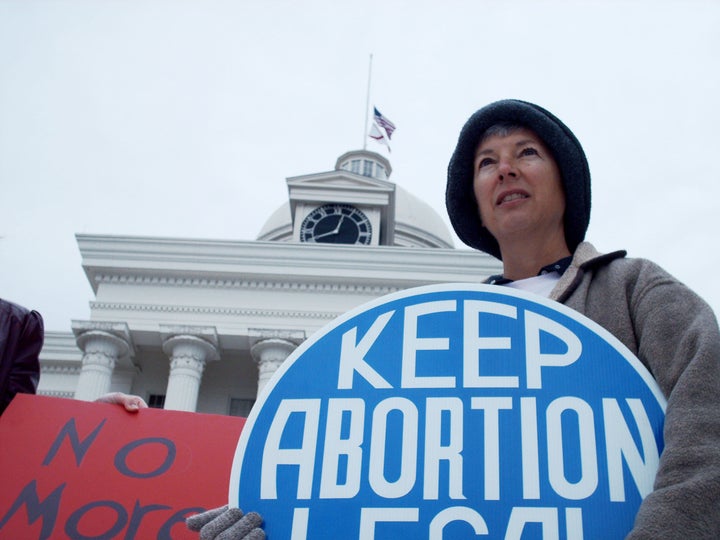 WASHINGTON -- After significant public controversy over H.R. 3, the No Taxpayer Funding for Abortion Act, lawmakers quietly amended the legislation and removed some of its most controversial provisions. But abortion-rights advocates say it is still a major step back for women's rights.
The House Judiciary Committee will begin Thursday the process of debating and marking up, or amending, the legislation.
Federal law already bans taxpayer dollars from directly funding abortions. According to Rep. Chris Smith (R-N.J.), who introduced H.R. 3, the bill is intended to make permanent this requirement of the Hyde Amendment, which is currently renewed on a year-to-year basis.
But Smith's bill went far beyond the Hyde Amendment. Most notably, current federal law allows abortion exceptions in cases of rape and incest. Smith's legislation would have covered only "forcible" rape and incest.
The new version of H.R. 3, which came out on Monday, makes four main clarifications or changes, including removing the forcible rape language, as Jessica Arons, director of the women's health and rights program at the Center for American Progress, notes. It also clarifies that the tax provisions of the bill will not affect the current general employer deduction and exclusion for health benefits.
Further, the manager's amendment makes clear that insurance coverage cannot be denied for complications arising from an abortion, and it ensures that state and local governments will "continue to be required to meet their obligations under federal law, including paying for abortions that are allowed under the Hyde Amendment, covering life-saving abortions for their employees, and providing life-saving abortions in public hospitals."
Despite these tweaks, abortion-rights advocates still say they consider the legislation unacceptable.
"H.R. 3 remains an extreme and extremely harmful piece of legislation for women," said Rep. Carolyn Maloney (D-N.Y.) in an interview with The Huffington Post on Thursday. At Saturday's Rally for Women's Health in New York City -- where more than 6,000 people turned out -- Maloney announced the launch of a new online website and organizing effort called Women Matter, which is attempting to organize against the bill and others at issue.
Arons points out that H.R. 3 would still impose "a permanent, blanket prohibition on any and all federal spending for abortion care," whereas under current law, only specific programs have such restrictions and they must be renewed every year.
The bill would also deny tax credits to businesses that offer employees health insurance plans that happen to cover abortion care, as well as disallow any medical deductions for expenses related to abortion. Women would not be able to set aside their own money in pre-tax health accounts for abortion coverage.
The revised H.R. 3 would also still hit the District of Columbia particularly hard. In 2009, Congress voted to lift the District's abortion funding restrictions and allow it to make its own choices. Smith's bill denies the Capitol "home rule."
"Each of these provisions represents an expansion, not simply a codification of abortion funding restrictions that now exist in federal law," Maloney said.
A spokesperson for the Family Research Council told The Huffington Post that even with the changes, the group still supports H.R. 3. Smith's office did not return a request for comment.
Popular in the Community