The meeting, held on Aug. 4 in Austin, was conducted as a network of abortion providers challenged the Texas legislature's HB 2 law, passed last year, that requires abortion providers to have admitting privileges at local hospitals and for clinics to become ambulatory surgical centers.
More than half of Texas' abortion clinics have closed since the law went into effect. Only six or seven clinics for Texas' 13 million women will remain open as of Sept. 1 if a judge does not rule in the clinics' favor, forcing patients living in areas without a provider to travel hundreds of miles to access the procedure.
The training session, conducted by various anti-abortion rights groups, covered a variety of tactics aimed at dissuading patients from obtaining an abortion. Audio from the meeting was released this week by NARAL Pro-Choice Texas and Progress Texas, a progressive advocacy group.
Listen to the audio above.
"You track license plates ... coming into any abortion facility," Karen Garnett of the Catholic Pro-Life Committee of North Texas told the audience. "We have a very sophisticated spreadsheet, everybody keeps track. This way you can track whether or not a client comes back."
"You have license plates, car make, model, description of the person. As far as the staff member, you can identify if you have a new abortionist," Garnett continued.
Garnett touted the protesters' strategy of "lining" the sidewalk with people to intimidate patients.
"Abby [Johnson] tells us about the number of cancelled appointments, no-shows ... just because they don't want to drive in because they see our presence there, that's one impact."
The group also explained how they helped turn away "the poorer ones."
"When you're out there every day, you start learning the street talk," Eileen Romano of 40 Days for Life said. "The poorer ones that are going there for abortions, they heard that it was going to close, so they quit going there."
"God is good," Romano said.
Activist Abby Johnson of Live Action discussed how her group looked up appraisal district records to find the new location of where an abortion provider planned to work.
"We know where he will be moving if he loses the case," Johnson said. "These abortionists are feeling the pressure from the pro-life movement in Texas. I think they feel like they're on the run. And that's how we want to keep it."
"They can move wherever they want," she said. "We're still gonna be there outside their clinics, we're still going to be sidewalk counseling, exposing what's going on inside these buildings."
Abortion rights groups based in Texas said that the intimidation tactics of protesters would only become more concentrated as clinics are forced to close.
"The same groups that lobbied Texas lawmakers to pass HB 2, a law that has nothing to do with the health and safety of women, are those outside abortion clinics, harassing and intimidating patients, blocking them from accessing the care they need, and threatening abortion providers," NARAL Pro-Choice Texas Executive Director Heather Busby said in a statement Tuesday. "With fewer clinics for these stalking protestors to target, the dangerous impact of their intimidation tactics will be exacerbated. Texas women are now not only forced to travel hundreds of miles to even access a safe and legal Texas clinic, but once they reach a clinic they must also confront the very real threat posed by these anti-abortion activists. The anti-abortion harassment tactics outlined in this disturbing training lead women to seek dangerous alternatives."
The Texas law restricting abortion access appears to have already had an impact. A new report, released in July, estimates that the number of legal abortions performed in the state dropped by 13 percent since the package of restrictions went into effect last November.
The author of the study believes that women are more likely to resort to dangerously (and illegally) self-inducing abortions, rather than choose not to undergo the procedure.
On the provider side, bombings, arsons, vandalism, burglaries, shootings, harassment and stalking are par for the course. Nationally, since 1993, four doctors, two clinic employees, one clinic escort and one security guard have been killed by anti-abortion activists, and there have been 17 attempted murders of abortion clinic staff since 1991.
Before You Go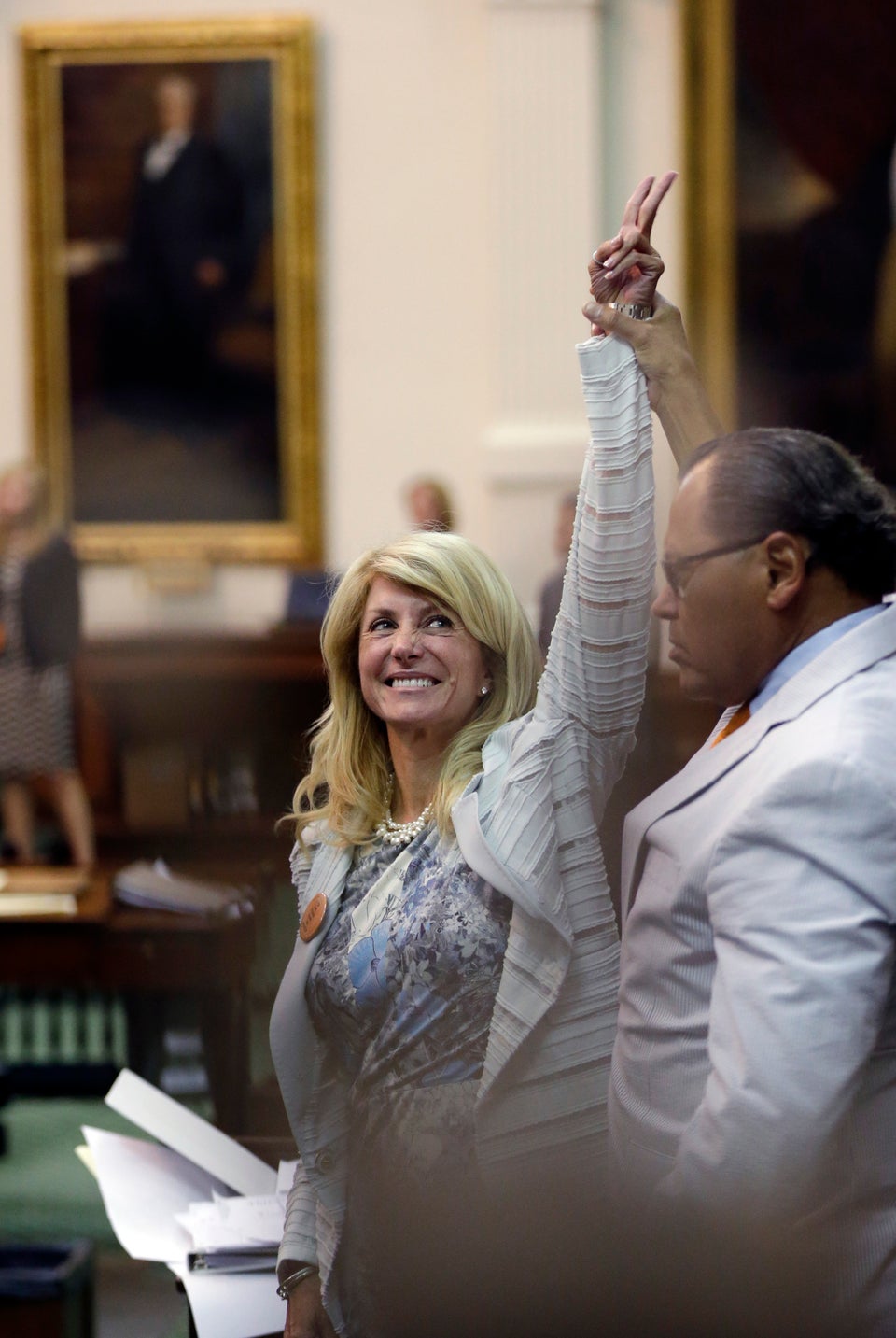 Wendy Davis Speaks For 11 hours On The Abortion Bill
Popular in the Community