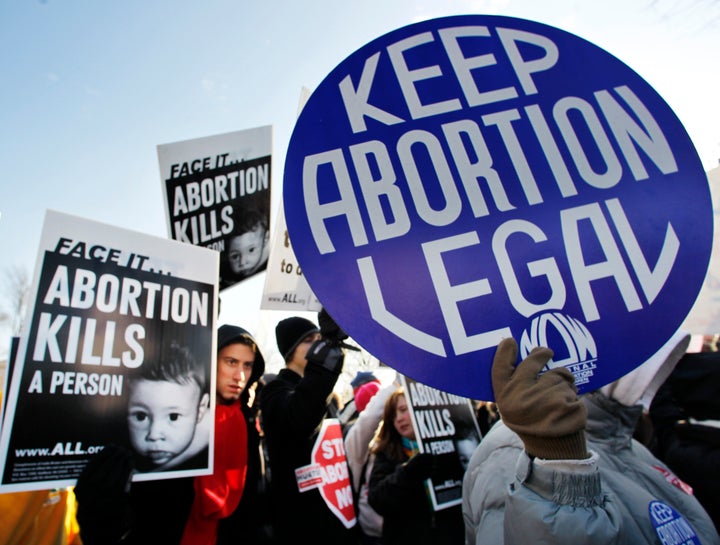 WASHINGTON -- Republicans took charge of 25 state legislatures and 29 governors' offices in the 2010 elections, promising to focus on the sputtering economy and unemployment crisis. In the first legislative session of 2011, however, GOP lawmakers introduced an unprecedented number of bills restricting abortion rights for women.
As The Huffington Post has previously reported, more than 900 bills concerning reproductive health were brought forward before the end of March. By contrast, according to NARAL Pro-Choice America, only 175 anti-choice bills were moving through the states at the same time a year ago.
"We're getting hammered on so many fronts," said Elizabeth Nash, a policy expert for the Guttmacher Institute, a reproductive health research organization. "Every day is another nail in the coffin for Roe [v. Wade]."
Republicans have tried to tie the abortion and family planning discussion to money matters, arguing that taxpayers should not be forced to fund abortions. But the Hyde Amendment, which was adopted nearly four decades ago, already blocks all federal funding from being used for abortions, except in the case of incest or rape.
A number of major legislative trends have emerged so far in 2011, including gestational limits on abortions, bans on insurance coverage for abortions, mandatory ultrasound bills, and attempts to defund Planned Parenthood, America's largest family planning services provider.
These bills are moving rapidly in the states, and they severely limit women's access to and ability to pay for abortions. So far this year, three states—North Carolina, Indiana and Kansas—have defunded Planned Parenthood. Thirteen states have blocked abortion coverage in their public health care exchanges to be set up as a part of the Affordable Care Act. Iowa advanced the nation's first 18-week abortion ban in early June, and five other states have passed or are considering laws banning abortions after 20 weeks.
While a number of legislatures have been quietly chipping away at Roe v. Wade—the 1973 Supreme Court decision that forces states to keep abortion legal in the first trimester of pregnancy—some are taking a more direct hit at the legal precedent. State lawmakers introduced 22 so-called "personhood" bills this year that would legally define one's status as a "person" or "human being" as beginning from the moment of conception, which could outlaw abortions altogether.
"The pro-life movement has gone beyond just hopin' that we can save a few babies, hopin' that maybe if we pass a regulation or restriction that we can save a few babies," Cal Zastrow, cofounder of Personhood USA, told HuffPost in an interview. "One of our primary goals is not to overturn Roe v. Wade—it's to get states to ignore Roe v. Wade and do what's right, which is to protect children."
Mississippi will allow voters to decide on the next general election ballot whether to add an amendment to their state's constitution defining a "person" at the moment of conception, and Louisiana and Alabama have advanced similar legislation that would outlaw all abortions. The American Civil Liberties Union and Planned Parenthood are preparing to challenge these laws in court.
"We say bring it on--we're the ones picking the fight," said Zastrow. "We're prepared for the court fights, including the U.S. Supreme Court."
The intense focus on restricting abortion access and cutting funds to family planning so far in 2011 is causing progressive lawmakers and even some conservatives to question how state legislatures have strayed so far from their campaign promises to focus on job creation.
"I came up here to help put food on the table," said state Sen. Evelyn Lynn, a Florida Republican, during Floor debates on a mandatory ultrasound bill in May. "I came up here to get people jobs. I came up here to protect people from the kinds of safety issues that fire and police take care of. I came up here to protect education."
"I will vote 'no' on every abortion bill," she added. "It is the wrong thing for us to be discussing."
The Huffington Post has put together a slideshow highlighting the 10 types of legislation states are using to restrict access to abortion and family planning: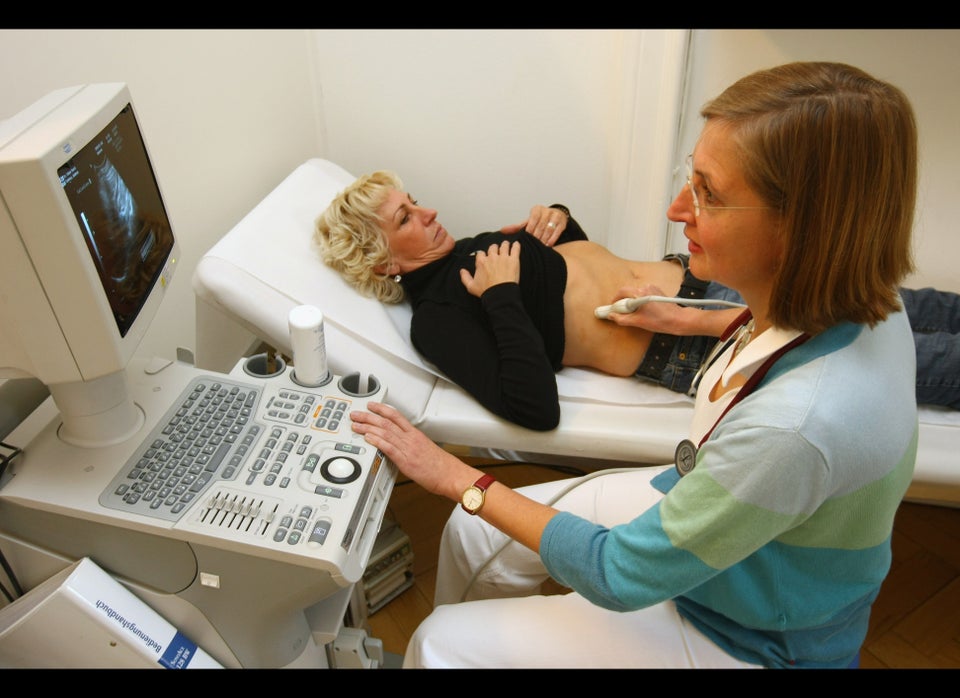 Popular in the Community