Abortion is back in the headlines with stepped up attacks on Planned Parenthood and Pope Francis giving all priests the power to forgive what the Catholic Church deems a "grave sin." Abortion is a contentious and complicated issue that involves science as well as personal ethics and, to some, theology.
On this week's All Together podcast, host Paul Raushenbush talks with two guests: Dr. Candida Moss, who weighs in on why the Pope is addressing abortion now, just weeks before he arrives in the United States and what his message really means for Catholic women; and Dr. Joel Hoffman, who recently wrote a piece on abortion and the Bible and what we can, and cannot, learn from scripture.
Dr. Joel M. Hoffman holds a PhD in theoretical linguistics and has taught Bible in religious settings and translation theory at Brandeis University. He runs the website God Didn't Say That – Bible Translations and Mistranslations.
All Together is produced by Katelyn Boguki. The audio engineer is Brad Shannon. You can subscribe, rate and review All Together on iTunes or Stitcher.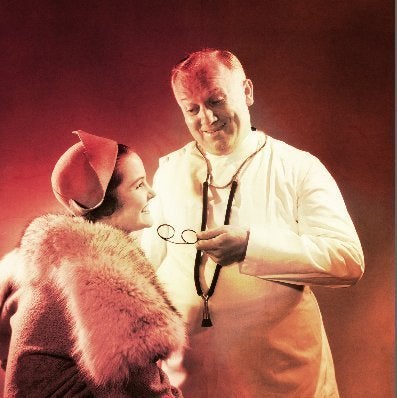 Myths About Abortion That Need To Be Busted
Related
Popular in the Community