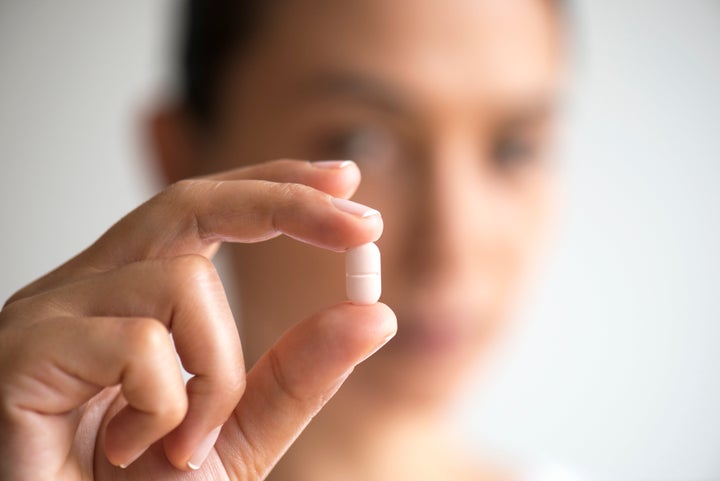 A new study is challenging the premise of laws across the country prohibiting abortions administered through telemedicine.
Nineteen states require a clinician to be present when a woman takes medicine to end her pregnancy in order to keep her safe.
But the new, multi-year study has found that medication abortions are just as safe when they are done with a clinician overseeing them remotely as they are in the physical presence of a doctor.
The analysis, published in Obstetrics and Gynecology on Thursday, included women who visited one of several Planned Parenthood clinics in Iowa between 2008 and 2015. Those patients were evaluated by clinic staff who took their health history and an ultrasound. An off-site doctor looked then at their information and chatted with women ― via video ― about whether they were good candidates for the abortion pill. Those who were prescribed medication — a regimen of mifepristone and misoprostol, two drugs that are sometimes called the "abortion pill." The women were able to take their pills at home, and received subsequent counseling and follow-up care.
The researchers compared the outcomes of women who received video counseling with those who took the pills in the presence of a doctor, looking for complications, like subsequent visits to the emergency room. Nearly 20,000 patients were included, and only 49 complications were reported. There were actually fewer adverse events among telemedicine patients than in-person patients.
"The question of safety [of telemedicine abortion] has been hard to answer, in part because complications with abortion are so rare," study co-author Dr. Daniel Grossman, director of Advancing New Standards In Reproductive Health (ANSIRH) at UCSF, told HuffPost. "Now with this study, with seven years of data and 20,000 patients, we can say the risk is not higher than with in-person provision."
Reproductive rights advocates have been enthusiastic about the potential for telemedicine abortion since the Food and Drug Administration first approved the mifepristone for non-surgical abortions nearly two decades ago. The distances women must travel to get an abortion in the United States are often long, and they growing as clinics shutter under pressure from anti-abortion legislation. Telemedicine offers an appealing alternative to women living in areas where the nearest clinic may be hundreds of miles away.
But states have challenged telemedicine abortion on the grounds that it may be unsafe. Planned Parenthood of Iowa, for example, began offering the abortion pill at clinics that have no doctor on site in 2008 in order to try and improve access, but the state's Board of Medicine banned it five years later, arguing that it was medically necessary for women to be in the physical presence of a physician. In 2015, however, the Iowa Supreme Court ruled unanimously that the restriction was unconstitutional and placed an "undue burden" on women in the state.
Grossman said he hopes the study helps debunk the claim that telemedicine abortions are more dangerous.
"This is a good option and way to improve access," Grossman said. "It's also kind of cool the way telemedicine is being used in all different areas of medicine. There's every indication that it is very safe for sure."
Related
Popular in the Community