WASHINGTON ― American voters are much more inclined to support legal late-term abortions if the fetus is afflicted with a severe birth defect caused by the Zika virus, according to a new STAT-Harvard poll.
The poll found that 59 percent of Americans favor allowing a woman to obtain a legal abortion after 24 weeks of pregnancy "if a woman is infected with Zika virus and a health professional believes there is a serious possibility that the baby would be born with a severe birth defect that includes an abnormally small head and brain damage," which is known as microcephaly. Less than a quarter (23 percent) of respondents favor legal abortion at the same stage of pregnancy when the question does not mention the Zika-related birth defect.

The Zika virus, which is rapidly spreading throughout South and Latin America and now into southern Florida, can be transmitted through mosquitoes, sexual contact and from mother to fetus. While the virus usually causes few side effects, it has been linked to microcephaly in babies, with the cost of care for each affected baby estimated at $10 million. But Zika is difficult to test for and diagnose because it only stays in a woman's system for about two weeks and doctors can typically detect the severe birth defect in the fetus only after 24 weeks of pregnancy.
The Zika crisis highlights one problem with strict abortion laws in many U.S. states today. Most states ban abortion after 24 weeks of pregnancy, and 13 ban abortion after 20 weeks, which is often before severe birth defects can be detected in ultrasounds. Less than 1 percent of women seeking abortion do so after 20 weeks. The women who make that choice often do so after discovering a fetal anomaly late in the pregnancy. But most of these state laws have no exceptions for the health of the mother or fetus.
As abortion remains a highly polarized issue in the U.S., it comes as no surprise that there is still a clear partisan divide on the issue. The poll finds that 72 percent of Democrats favor legal abortion after 24 weeks in the Zika-linked birth defect scenario, while less than half (48 percent) of Republicans responded the same. And 41 percent of voters said Democratic presidential nominee Hillary Clinton would do a better job as president handling the Zika virus outbreak, compared to 30 percent who believe GOP nominee Donald Trump would better handle the outbreak.
While more than half of Americans said they consider Zika to be a public health threat, and 22 percent called it a "major" threat, most people don't seem to be closely following the Zika outbreak in the news. According to the survey, only 44 percent of respondents were aware that Congress failed to pass funding legislation for Zika virus response efforts before heading home for the summer on July 14.
The GOP-led House approved a Zika funding bill in June that would limit contraception access and exclude Planned Parenthood from the effort to fight the virus, but the Senate demanded a bigger and more inclusive response. Nearly five months after President Barack Obama requested $1.9 billion for the effort, Congress took off for vacation without reaching a deal.
Republicans seem to be taking the lion's share of the blame for that stalemate. Forty-two percent of Americans polled pointed the finger at Republicans in Congress for the lack of action, while 22 percent blamed the Democrats. Seventeen percent said both parties were equally responsible.

The STAT-Harvard poll interviewed a sample of 1,016 American adults via telephone (both cell and landline) from July 20-24, 2016.
Before You Go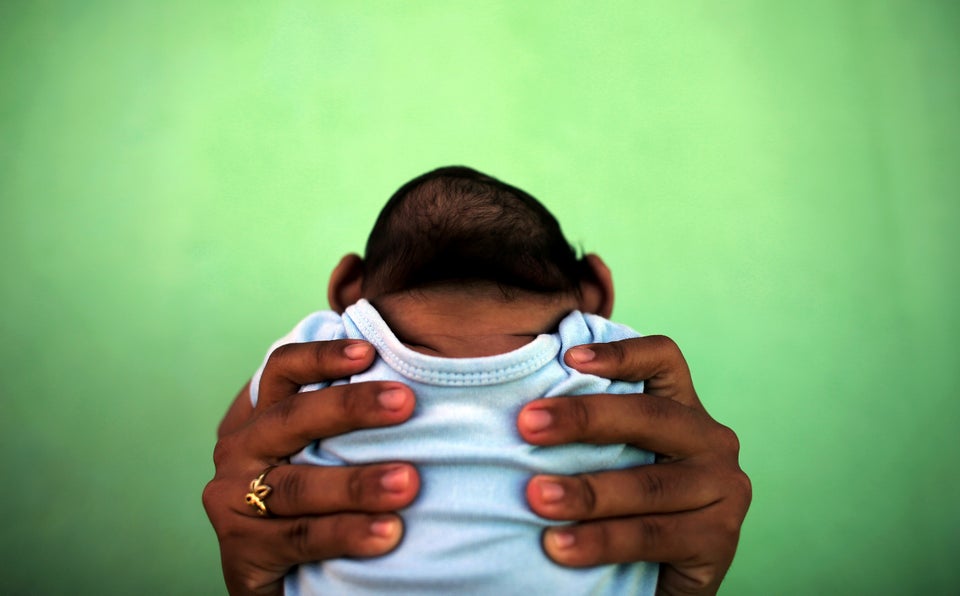 Zika Virus In Brazil
Popular in the Community