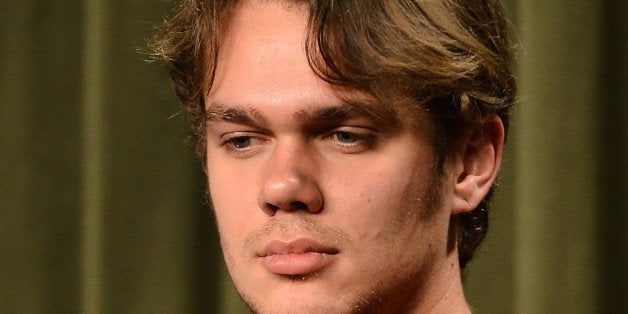 The Academy Award-nominated movie Boyhood documents the development of Mason (Ellar Coltrane) from first grade to college. Filming over a span of 12 years, director Richard Linklater gamely captures the turmoil and triumphs of the everyday lives of boys.
Portraying everything from parents who married too young to an abusive stepfather who drank too much, the film offers a romping, behind-the-scenes look into families -- with all of their love and all of their conflicts. It even captures the obligatory coming of age profile of a boy becoming a man, all the while making it feel genuine rather than superfluous, which seems to be the norm.
Taunted by older boys while drinking beer, Mason and his friends are challenged about their sexuality, masculinity and proclivity in securing sex. There's a lot of bravado but also an undercurrent of uncertainty and push.
Yet, despite the enlightenment of the 21st century, many boys struggle to define themselves as young men, battling age-old stereotypes that paint them primarily as testosterone-fueled missiles capable of entertaining only one thought at a time, all the time. While that boy may exist, it's just as likely that many more endure puberty -- earlier and earlier -- with a combination of consternation, curiosity and downright confusion. If not over their own sexuality -- though that is not uncommon -- at least about the timing, mechanics and advisability of a first encounter.
That's what makes the ferocity of conquest so troubling.
Peter, a high school sophomore, had sex with an older girl he hardly knew because he couldn't tell his friends he refused her offer. Blair stated emphatically, "I must be the only 18-year-old on the planet who hasn't had sex." Robert, a senior, regretted having first intercourse with a girl he thought cared about him (she didn't). Evan, 17, spoke about his fear of flying on family vacations, risking dying in a crash while still a virgin. And Rich, a freshman, had sex with a girl simply to get his lacrosse teammates off his back.
The pressure to have sex as soon, and as often, as possible comes from the personal internalization of societal norms, from peers and, surprisingly, sometimes from parents.
By seventh grade, Michael was feeling incredible pressure to have sex, much of it emanating from the role-modeling of his dad, who would come to implore his son to "have sex with as many girls as possible before settling down." Michael started that summer knowing "absolutely nothing" about it. Max, 14, was experiencing a different kind of pressure. "I knew I really wanted to lose my virginity. But my body was telling me to have sex with a guy while my brain was telling me I needed to do the opposite." He was too afraid to approach his parents - or anyone else - about his conflicted feelings, and he chose a boy.
Andrew Smiler, Ph.D, in his book Challenging Casanova: Beyond the Stereotype of the Promiscuous Young Male, points to a culturally based image of boys as just wanting sex as opposed to relationships and says that any behavior "no matter how rude, crude, risky, or destructive" is acceptable if it results in sex. Conversely, he argues that most boys and young men actually want to be in relationships. For example, in a teen focus group 13-year-old Bryan said of sex, "I just want to do it all at once and get it over with so I can focus on having a relationship."
Ultimately, in Boyhood, Mason finds just such a meaningful relationship.
Learning about sex in the context of relationships is important, but facing the enduring claim of culture, boys may actually abandon them to expeditiously achieve manhood.
It seems clear that boys are struggling and need some help.
All children and young adults benefit from open, honest dialogue about sex with the caring adults in their lives. Unfortunately, Smiler reports that those conversations are not happening as often as we may think. "Surveys of high school students and undergraduates tell us that only about half of American youth hear 'the talk,'" says Smiler. He also reports that girls are more likely than boys to say they've had a conversation with a parent about sex and that many parents find it awkward to raise the topic with their sons.
However, as difficult as that dialogue can be, it is important. Fortunately, there are mountains of online resources, including kidsinthehouse.com and healthychildren.org, to aid nervous adults. There are also mainstream media depictions of emerging sexuality and sexual decision-making that can serve as a jumping off point for important conversations with kids about sex.
*Names of the non-professionals referenced have been changed for privacy reasons.
REFERENCES

Ponton, L. (2000). The sex lives of teenagers: revealing the secret world of adolescent boys and girls. New York: Dutton. 2000. http://lynnponton.com/2009/09/the-sex-lives-of-teenagers/ (20 Jan. 2015).
Smiler, A. (2012). Challenging casanova: beyond the stereotype of the promiscuous young male. San Francisco: Jossey-Bass. 2012. http://challengingcasanova.com (20 Jan. 2015).
Steinmetz, K. (2014). Everything you need to know about the making of "Boyhood" over twelve years. Time. July 11, 2014. http://time.com/2974681/boyhood-movie-making-of-richard-linklater/ (20 Jan. 2015).
Related