How the freewheelin' Bob Hillman stayed under the radar this long is a head scratcher. This Suzanne Vega contemporary is a great American songwriter, and his new Peter Case-produced album, Lost Soul, hopefully will make that title ironic as it gets well-deserved love from critics and the masses. The following video, "Big Sur," is the project's first emphasis track and just a taste of the twelve moods and attitudes spread across Hillman's latest.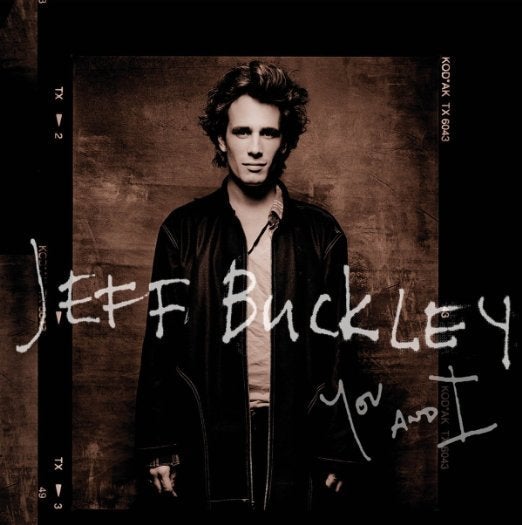 A Conversation with Steve Addabbo
Mike Ragogna: Steve, Jeff Buckley's You And I is a collection of recordings made at Shelter Island studios in the early nineties. What do you remember most about those sessions?
Steve Addabbo: Where do I begin? It's funny, because sometimes you don't remember a session from three weeks ago but this session twenty-three years later and some it is still so vivid. I remember him walking into my studio, we were outside the actual studio and room and we were just talking. He was kind of shy, a little quiet, but intense. It was the first time I met him, when he was walking into my studio. We proceed to get him comfortable, I hadn't really heard him at all, I had no idea what was coming. He started singing "Just Like A Woman," kind of just like the first thing on the record. This beautiful voice came across, and over the course of the next three days he got more relaxed with what we were doing, it was obvious that he had such a range of talent and abilities that just was a very special session. Luckily, I've had the tapes under lock and key for twenty-three years and every year or two I might pop it on for ten or fifteen minutes and it was just like being right there again. So it was a very noteworthy session. But that doesn't even do it justice, really.
MR: When you first heard him, what were your impressions? You must've had some reaction about his music and potential that went beyond his being the son of Tim Buckley.
SA: No, no, it wasn't just that. I knew of Tim Buckley, of course. I wasn't a huge fan of his, so it was just buzz of, "Tim Buckley's son was signed to Columbia Records, we've all heard of that. We had no idea what to expect. What I do remember from those moments are thinking, "How do you make a record with this person?" Because his talents are so wide and his tastes are so wide, he'll go from the whisper of "Hallelujah" to the scream of a Led Zeppelin song within fifteen seconds. That was kind of the point this session, to start zeroing in on a direction for him, and he has so much ability--he wasn't like some people, "Oh, I do this, I do this," and they're kind of mediocre at something--everything he did was very convincing and studied. He really owned the stuff, it wasn't like he was just faking it. It became like, "Wow, how do you make a record with this kid?" Especially at the end of the three days, my impression was, "Wow!" Plus he didn't have that much original material yet, so it was really a very curious time. It was like, "Man, this kid has so much to offer," and yet you have to a certain direction. Even back then you could be eclectic, but what was going to lead him out of this, to his first record. You're faced with something that's really great, his face, his voice, his personality and really just who he was, his guitar playing, but yet he's at the beginning of this very interesting journey with a lot to choose from.
MR: "Grace" was part of these sessions as well as a few cover songs. That's an interesting first launch.
SA: Well, he had written "Grace" with Gary Lucas. I think it was still pretty much in an early stage, but he had mastered the guitar part. It was actually one of the only really strong originals that he had, looking through the whole list of everything at the time. It was obvious that he was thinking about this, stuff he's going to write, because that was his next thing. He had studied how to be a guitar player. He had studied all these different old songs and new songs and was immersed in so much of the history of what he was into, it was pretty staggering.
MR: Did Jeff's lineage ever become front and center during the recording process?
SA: When we first met him, my business partner at the time was a manager, and he was a big Tim Buckley fan. He'd say, "I really love your dad's stuff," and Jeff would kind of look like he didn't really have much to say about that. I don't think he ever really approached this because it wasn't about his father at all. He really had this talent, which obviously came from his parents, but he really didn't like to talk about it, because he had nothing to say. He would just be polite about it and then move on. He didn't really want to dwell there. "Oh yeah! What do you know about my dad?" None of that, just respectful; it wasn't an area that he liked to go into. It didn't matter to me that much because I wasn't as invested as a Tim Buckley fan so I let it drop. Other people around me seem to be more excited about this, but Jeff himself just didn't want to talk about it, it seems. Even at that first meeting, you could see he'd been through this before.
MR: He recorded these sessions with you, but moved on. Was he the kind of artist who just needed to do his own thing?
SA: There was about a good six month period before they embarked on the Grace album. He didn't really have the original material yet, and I also think because of his diversity of styles--they chose Andy Wallace because Andy's more alternative, he had that more of a deep rock sensibility whereas I worked with singer-songwriters. I never considered that we were producing Jeff by any means, we were just "unwrapping him," so to speak. But Berkowitz was very astute, that this was a first step to see what he could do, to see for himself what he could do and what he needs. It wasn't about us or Columbia judging him at that point, they'd already signed him. It was more this beginning step, pre-pre-production trying to define, as Steve B. said in many interviews, which Jeff Buckley he was going to be. I'm stealing your quote, Steve Berkowitz!
MR: Now, about this guy Steve Addabbo. How did you get into engineering and producing in the first place?
SA: Blame it on The Beatles. Actually no. Blame it on Del Shannon. "Runaway." I think I was smitten as soon as I could understand pop music. I had an ear even from early second, third grade. I could sing, I could play in the orchestra, I definitely had the musical gene, wherever it came from. Typical high school rock band, the Beatles hit, and that was it for me. I was just like, "I have to play guitar, I have to be part of making records. They were the magic to me back then. It was just one step after another after that, going to college to stay out of the draft, being a music major, an engineering major, learning everything that I could and then be part of a band in college that got signed to a record label. We made our first record at Media Sound in New York City, which was just like stepping into the Land of Oz. It was amazing.
MR: You must've been saddened by George Martin's recent passing.
SA: Oh, I was just looking at the little film Ringo posted online; it's just so beautiful. Last summer was my second time working at Abbey Road Studios' Studio 2 and I've got to say, just being in that hallowed space where it all happened was just such a moving experience for me. Being in there and imagining George Martin looking through that window down to the floor below, watching these four guys make their magic. If I had just gone on and gotten an engineering job somewhere, I would be so miserable. My life's had it's ups and downs but somehow I had to do that. Luckily, I had talent. I got a couple of breaks and I did the right thing at the right time. After that initial foray into the studio I graduated school, thank God the draft had ended, and I just went on the road to be a musician the next five or six years. I realized I really wanted to be in the studio so I got my chops together as a guitar player, but I really wanted to be making records and writing songs and being part of that whole process.
MR: You helped usher in a next generation of singer-songwriters, like Shawn Colvin and Suzanne Vega. In my opinion you took into consideration the alternative scene and applied it sonically to the artists you were working with. What attracted you to that genre--although "genre" is kind of restrictive.
SA: I've been pigeonholed, it's okay. [laughs] Thank God, you have a success, but then of course it's the only thing you know how to do.
MR: Well, they brought you Jeff Buckley for a reason.
SA: This is true. Everybody thinks you have a grand plan and life throws things at you. You don't pick the moments, they kind of come at you.
MR: Steve, are you saying life is what happens to you when you're busy making other plans?
SA: This is exactly correct, Mister Lennon. No truer words were ever spoken. Now it looks like I had some grand plan, but back then it was just, "I have to do this. How do I do this?" You go along and you work at the little studios and you learn, and you go in at night and on Sunday mornings when there's free studio time. I made sure I did my homework, I was a studied guitar player, I was a music major, I had an electrical engineering degree, so I went to work in the studios with some knowledge behind me. But at the time it's like, okay, you've decided not to get a real job, you're working in bars as a musician, you're making a living, doing okay, maybe you're driving a taxi cab in your off weeks, whatever I did to keep it going, but back then kids could actually do that. I don't know how they do it now, I guess they stay home with mom and dad, but that's another whole story. Back then, I was getting my feet wet as an engineer and producer, working with local friends' bands, recording some songs that I had written and just kind of getting into it. My buddy from college Ron Fierstein went on to be a lawyer, and he really did not like being a lawyer, he wanted to be back in the music business. One day we ran into each other and he said, "How about we start a company? You're in the studio, you're doing production, I can do the business." I said, "Yeah, sounds great to me!" I wasn't a businessman, I'm still not a businessman. I play guitar and I run my studio. He had this vision of a company that would find an artist, develop them, produce them, we'd manage them and take on some of the publishing, we'd make a whole company, but really support somebody. I swear like a month and a half later we're asking around for artists to work with and a friend of his says, "You should check this girl out who plays up at the Barnard coffeehouses." I think sometimes fate lines up for you. We went to see this girl in a tuxedo jacket singing an a cappella song opening up for somebody at Folk City. That was the first time I heard "Tom's Diner." Here she was, twenty one years old, working a receptionist job, I had access to a studio and I said, "Come down and play." It was very, very similar to Jeff Buckley's thing. "Come play, I just want to hear it." She sits down and plays eight of the ten songs of that first record, one after the other. She plays "Undertow," she plays "Cracking," she plays "Small Blue Thing." She didn't have "Marlene On The Wall" written at that point. I just remember hearing this guitar player and hearing her voice and going, "Wow, this is really special." I hadn't really heard something like that before. Of course, I'd heard Tim Hardin and I was a big fan of Eric Andersen.
MR: You worked with him as well.
SA: Yeah, I'm still good buddies with him. So there I had Suzanne Vega--that's another tape that should probably come out, the pre-first album Suzanne Vega demo. That was the grand plan. We just happened to find Suzanne, we liked each other, I became part of her band, it was me and one other guitar player--Jon Gordon--and we'd go around playing the little clubs of New York and the buzz started. A&M records let me co-produce the first record. I had no track record at that point, I hadn't done any records, so it was a big leap for me and for them. That's why Lenny Kaye came in, because they knew him. He was really sweet and great to work with, he was very supportive of me. I was engineering, I was producing, I was playing guitar, I was doing a lot of stuff for a first record. You just try to survive and get through it, you're not thinking you're making history or that this is going to solve the rest of your life, but at least you're doing what you want to be doing.
MR: You helped produce and engineer "Tom's Diner" and now, the beast just won't die.
SA: [laughs] It's unbelievable, that song. There was something recently where someone was talking about it and it was just so completely out of context of anything else. This little song has just stood the test of time. Little did we know, the thing that she opened up her set with, the first thing I think I ever heard her do was that.
MR: What do you think of this stable of artists that you've brought up?
SA: I'm in my sixties now and I look back on it and say, "I was f**king lucky." But you always have to be ready for the luck, and I was ready. I'd done my homework as a musician and an engineer, I was learning, I was no George Martin at that point--rest his soul, because without him and those records I don't know if we'd be talking right now, they were just so all-encompassing and all so f**king great and done to the max. I have one of those pictures hanging in the hallway going into my control room where he's at the piano with the guys and there's a bottle of Pepsi on the piano and George has a nylon string guitar, it's just a beautiful moment. It's like, this is what I wanted to do, and through those records I was able to find that path. When I'm in the studio with someone great it's still exciting after all these years. Those beginning years are just so innocent, you're struggling to get from being a bar musician or a technician in the studio to someone who's really helping shape music and really create original stuff. There's no road map to that first Suzanne record except for Suzanne and her voice, that's what guides you and you support it. You just try to make it come out of the speakers so that everyone else will feel the same emotional impact you're feeling, and don't get in the way of that. That has always been my mantra. I'm not a producer where you can hear a record and go, "Oh yeah, Steve did that record." I don't think I'm like that. Certain producers put their stamp on things, a certain rhythmic flow or sound. I think the sound of my records is the artist I work with. That's what I strive for, but in a way that makes it accessible to everybody. Suzanne, left to her druthers, "Luka" would've been her and her acoustic guitar. Maybe that wouldn't have been on WPLJ here in New York. That record might not have gotten the widespread pop attention. Did I know that song was going to be that big? Absolutely not. Did I know we had a crack at that song being at least commercial enough? I did. That's why we went for the arrangement we did. She'd been playing it out live so we had a pretty good idea it could work that way but then to actually do it in the studio she was like, "Hmm, why are those drums so loud?" We actually did tone them back from the way we first had them, but it was the decade of the snare drum. "Who cares about the singer? What does the snare drum sound like?"
SA: "Bette Davis Eyes" was all about the snare. Great song, but it was part of production that you spent a day on the snare sound. [laughs]
MR: Steve, what advice do you have for new artists?
SA: Oh my God. Oh Jesus. Should've been born forty years ago.
MR: So it's "Go find a time machine"?
SA: [laughs] No, I still believe the only thing that gets people's attention is a great song. That craft of a song that really is emotional, that hits people, is the only thing that can break through the noise I believe. I think it'll have to come down from the writing. Now there's so many ways of getting yourself out there, but how do you break through the noise? To me it was just like I put my head down and did what I had to do. I couldn't make a record sound like another producer, I could only do what I could do. If you start looking around and comparing yourself you'll get completely lost and depressed. I used to work with other producers on my way up and they'd sit there with a stack of records going, "I want the snare drum to sound like this!" and it's like, "Well great, but it's not the same song, it's not the same tempo and it doesn't work." If you can just ignore all the noise around you, believe in yourself--good luck--and carry on, hopefully the fates will prevail for you. I am now just about to release my own debut album after all these years.
MR: That's right! Let's chat about it.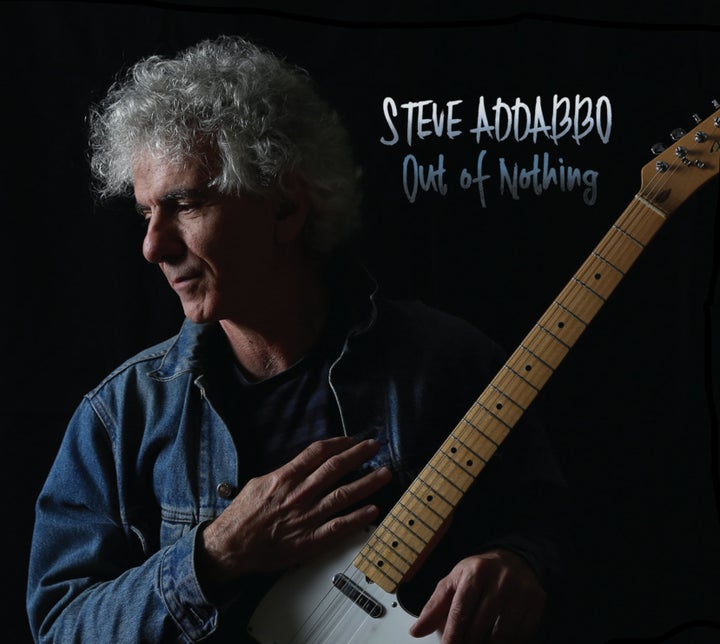 SA: The album's ready. It actually is up on CD Baby but I've been so swamped lately. In a way, I was kind of waiting for all this press with Buckley to take its course and now at least my name is out there a little bit, so it might be a better time anyway. I finished the record last year, it's pressed up and stuff. I got a nice press release done by Arthur Levy of Columbia records. Maybe in the next month or two I'll do the official release of it, but if you take a peak on CD Baby. You'll find it there. It's called Out Of Nothing.
MR: Steve, how did Out Of Nothing...wait for it...come out of nothing?
SA: I've always been writing and co-writing songs with other people. "Left Of Center" I did with Suzanne Vega in 1986, it's in the movie Pretty In Pink, which they just kind of re-released for Valentine's Day. That's a movie that won't go away, and we were part of a great soundtrack, even though our song was played over the radio in a bedroom scene. You can almost not hear it in the movie, but we were the second song on the soundtrack, which was a very popular soundtrack. About four or five years ago, this woman Alison Woods tracked me down. She's a writer and poet and she wanted me to put her words to music, which almost never works. We started writing songs thinking maybe someone else would cover them. I started singing the demos myself and before I knew it there was about three or four songs that we had written. I started to like it, so I started to go out and play the songs live again for the first time since college. I was getting such great reaction, it just kind of fueled the fire a little bit. In the off times in my studio, I'd sneak in and start to record these songs. Before I knew it, I had five and then there were seven, and over the course of about four years, I wound up with fourteen tracks. Most of it, I wrote myself; there are a few co-writes on it, about five. I just did it for myself. I obviously didn't have a record label or anybody behind this other than me. I'm very happy with how it turned out. I'm getting great response to it from everyone. It's just a matter of, "Okay, I'm really good at this part, I'm not really good at the sales part of it," and the social media stuff, I know I need a little help in that area, but that's pretty much how it came to be. I go out and play small clubs, I was just out at Folk Alliance, I did a couple of my own sets out there. Whenever I'm playing with Eric Andersen, he always gives me about ten or fifteen minutes in the middle of his show to play three or four of my tunes, it's very nice.
MR: When I look at artists like Chip Taylor, they're not kids anymore, and they weren't marquee artists at the time of their industry successes. But what's interesting is now, when youth and beauty dominate popular music so overtly, I think it's great that many older people are putting out their first projects, whether they're "finally getting to them," or it took that long for it to develop. In your case, why did it take this long?
SA: I was busy making other plans.
SA: [laughs] You can use that quote every other line, it's so true! I think early on, I had the rock star dream, playing air guitar to a Del Shannon record when I was ten years old. It was just such a magical thing, I think there was a part of me that always wanted to be the pop artist out there doing it. I've played guitar for almost fifty years now, I'm pretty good at it, I enjoy playing in front of people, it's such a natural feeling for me to do that and I've persevered all these years to still be able to do that. I've worked with some great writers and great artists over the years and I said, "Hmm, I think I'll stay behind the glass here." It's just that basic insecurity that I think we all have. I was lucky to find this other outlet in terms of production and engineering and all this stuff I did, but I still loved playing and I still loved writing. To put yourself out there as a singer-songwriter is a very scary thing to do, and I think over time it was like, "All right, you spent a lot of time critiquing and making suggestions on other people's stuff, step up to the microphone and do it yourself, big shot." You get a little confidence, you go out in front of twelve people in a club and you get a good response back and you do it again and all of a sudden you start to get a little confidence about doing this, that's kind of what's been going on over the last five years. That moment before you go on stage where you say, "Why am I doing this? I could just be in my studio, safe, I could have an undo button," Nope. Go out there live and do it. It's just so exciting and so gratifying to be out there playing your tunes, hearing a pin drop in the place while everyone's listening, and then getting this lovely feedback about it. Listen, it's mature material, it's not Justin Bieber. I love Mark Knopfler, I love that kind of style; lyric-driven, melodic stuff with beautiful electric guitars is what I love doing, so that's what I've tried to do on this record.
MR: I imagine you can't help but be influenced by the artists you've worked with. Is this album a culmination of your talents and your education by them over the years?
SA: I think that's absolutely true. Working with a writer like Suzanne Vega and then sitting down and trying to write your own song, just the way she's such a beautiful observer and how she can put things into words, I think what I learned is that you don't waste one word. There are no filler words, there are no filler lines, there are no pat rhymes hopefully. I tried to achieve that, I'm sure it's not a hundred percent. I know when I'm a producer and I'm mixing someone else's material and I'm putting it together that thread of attention that is so important in a record, to keep somebody in there, not to let the energy of a vocal lapse, not to be a dead space in a song, not to have a line that just doesn't make any sense or doesn't scan properly, all that stuff over the years has helped me distill and fine tune what I did, I hope. I think when I get feedback to people who really listen, they kind of see that that's what I've done. It's not a super-wordy record but it's certainly heartfelt in terms of what I've been writing about. I think that is what I learned from making records all those years and certainly making records with all those great writers and hearing how the stuff starts out and where it ends up. It's still fascinating to me, and I think that part of it is still why I did this. Whether there's going to be a second record? Might be another four years, who knows.
MR: Is there one song on the project that was the most fulfilling for you to create?
SA: There's a song called "Steam" on the record that seems to be everybody's favorite. I certainly love it. I was with a friend of mine who had just broken up with her boyfriend and she said, "He called me up and said, the steam had run out of this thing." I thought it was such an odd way to break up with somebody. That's what you say? But that term steam and the transformation of energy, I kind of worked it in my own way into a song about a breakup I had been going through, a separation, which is now back together again. I guess that's why I'm not writing any songs anymore, I'm not sad. That particular song has really struck a chord with a lot of people who listen to it. It always seems to be one that people mention back to me. I think I nailed the emotion on that one. I tried to, anyway. It's very satisfying to listen back to. I know how to record at this point, so it sounds really good to me. I'm proud of that one. I'm proud of the whole record, really, but I tried not to put anything on there I didn't feel could stand up to the scrutiny it was going to get. But I also didn't belabor it, I took my time with it and when it made me happy it was done. "That mix is good enough. Let it go."
MR: What does the future bring for you as both a producer and a recording artist?
SA: I've been lucky to be doing this for forty years. I'd like to keep my studio going, it's been going for over twenty-five years in the city, we had our best year ever last year when many are closing. I'd like to be able to keep doing this, I love writing, to me that's the most terrifying and most rewarding part of the whole thing, trying to write a new song that cuts through. I work with a young artist named Caitlin Canty, I think she's fantastic. We wrote this song called "Get Up" which was one of NPR's most-played last year, we got on the year-end list. It was nominated at the Folk Alliance as song of the year and now I just heard we got it into some movie in Europe somewhere. That's a song I helped her finish, she had written most of it, and that it so exciting to me. I think that's what I'd like to do, work with younger artists who maybe have a song almost there and co-write with them. The rest of it is fun to do, making the record is kind of the icing on the cake, but unless you have that song to go in there, that's really the only thing we have left. Everyone can be a producer now, everyone can have a studio on their laptop, but can you really make a song that means something and lasts and stands the test of time? I hope to be able to keep doing that until my ears completely go away. There's no retirement in this business. Arif Mardin was writing charts from his hospital bed. We just lost George Martin at ninety. There's nothing else for me to do that's as exciting as this. Am I going to go out and go fishing and play golf? Yeah, it's fun, but I'll do this as long as I can do this. I've had a great year here, my name's back out there with the Buckley and the Dylan, I did the Cutting Edge album, we mixed four hundred and fifty tracks last summer. It's good. Being rooted in the past and having the old tradition and coming up through the old studios like I did, working with tape and all that stuff is a very valuable asset. I'll try to keep that in mind, that I have experienced a lot of the changing music world and still survived somehow. I get to work with some young artists, I get to work with some legacy projects, Jeff Buckley comes back--I've been sitting on that for twenty three years going, "Why are they not putting this out? Why?" Finally I heard last summer it was coming out and it was such an exciting moment.
MR: I forgot, you were associated with working on the official Bob Dylan bootlegs.
SA: Yeah, I mixed that entire eighteen-CD project last summer. That was like climbing the Mount Everest of Bob Dylan. There I was in my studio listening to the four-track recordings of Bob Dylan making Bringing It All Back Home, hearing Bob Johnston and Tom Wilson talking to Bob Dylan, being inside those sessions. Sometimes I wish I was ten years older because it seemed like such a pioneering time, what they were doing. They were flying by the seat of their pants, they had no idea what was being unleashed on them in 1965. They'd been doing Vic Damone, and then Bob Dylan walks in with his band and it's just something completely different. It was a little intimidating to work on, I was like, "Fuck, this is the holy grail. I don't want to screw this up either." It was so enlightening to listen to how these songs came together. Bob Dylan was always Bob Dylan. Every take, every out take, never wavering from that artistic highway he was on. Whatever Bob Dylan was, that was every take. The bands were trying to find the chords, they were all flubbing around and he was just going right for it, just a straight line. I always had respect for Bob Dylan, but hearing those records and how he sung every take, it was just magnificent.
MR: What advice would you have given yourself?
SA: Believe in yourself a little more. I think a crisis of confidence held me back for a little while. There were times where I didn't believe I was good enough to do this stuff, that I didn't have the knowledge or I wasn't cool enough. Develop a narcissism within yourself. I think to do this, you have to, because everyone else is going to tear at you or try to tell you why it's not the right thing. I've been through it so many times. Do you know how many times I was rejected trying to get Suzanne her record deal? Oh my goodness, we have the letters in a box somewhere. Everybody. "Girl with a guitar, forget about it." You can't pay attention, just be yourself and do what you do. You've heard this a million times, it's nothing new. That's the only way you can be unique, is to be yourself. If you try to be somebody else you're not unique anymore, and that's it. I got lost in it for a while. I had this big success, "Luka," and then I got Shawn Colvin signed, but then there was a period after that were I was like, "Wow, I got here, but who did this?" Sometimes you can lose confidence, and sometimes there's a period where nothing is happening, you don't have any success and you can fall into a feeling like, "Oh my God, it was a fluke, I was just lucky, now what am I going to do the rest of my life?" You find a way to work through that and find that inner confidence. I think if you have that innate talent that's what does it for you. I hate to be corny, but the music is what brings you through. It's really what we do it for.
Transcribed by Galen Hawthorne
SARA NIEMIETZ'S "OUT OF ORDER" EXCLUSIVE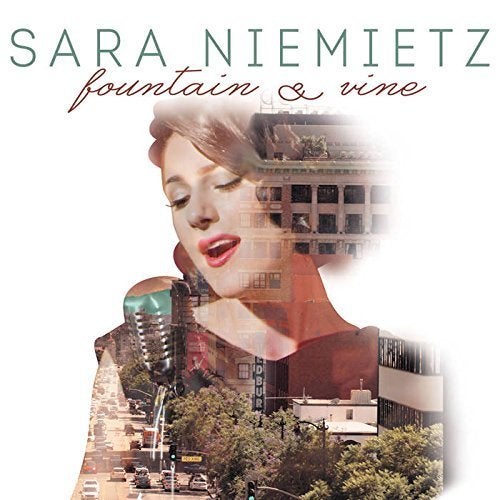 According to Sara Niemietz...
"I've always seen myself as a musical storyteller, and 'Out of Order' is one of those tales! I wrote this late one night, after a melody started sneaking into my head. Lyrics came soon after and before I knew it--the song was finished! I headed into the studio with W.G. Snuffy Walden and Keb' Mo' and we recorded it. 'Out of Order' is the second single from my new EP, Fountain and Vine.

"Sacha Smith felt the vibe of the song, and crafted an idea for a video that expressed its longing and restlessness."
TYPHOID ROSIE'S HEARTS BLEED GOODBYE EXCLUSIVE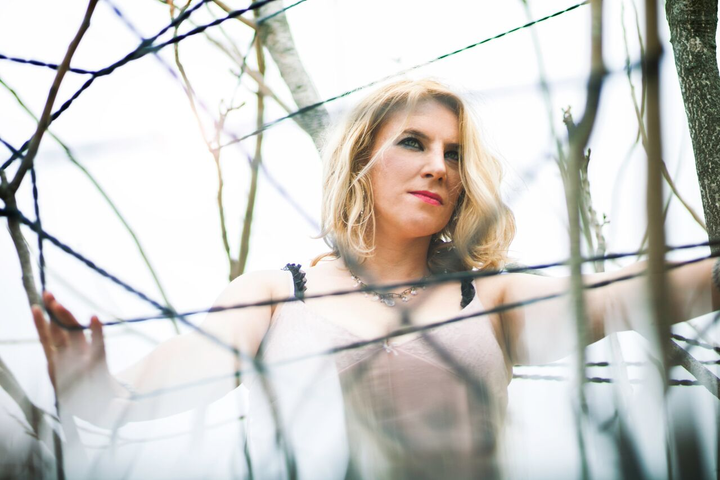 According to Typhoid Rosie...
"This album, Hearts Bleed Goodbye, is dedicated to my Mother who I lost in a very tragic way. She suffered an aneurysm while leaving my Grandmother's wake, and was gone within hours. I didn't have the chance to say Goodbye, or even the opportunity to bury my Grandmother before realizing that I was also losing my Mother. I am so proud of this album, it is the most beautiful thing I've ever made. And it is my wish that it will touch a great number of lives. I couldn't think of a better way to honor my Mother than this incredible music that will live forever. Somewhere along the way, I realized that this album is so much greater than me, because the story and love lost belongs to all of mankind. I hope you love this record, as much as Typhoid Rosie loved making it. Should you fall in love with it, please share away."
ERICA GLYN'S 'DOLLARS FOR THIEVES' VIDEO ART EXCLUSIVE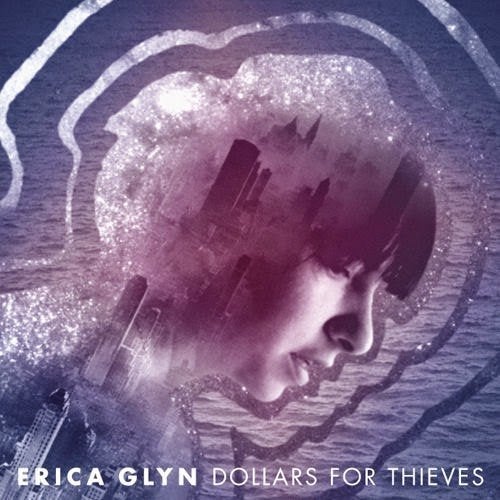 According to Erica Glyn...
"I felt like Dollars For Thieves was a complete work as opposed to 5 songs stacked back to back and wanted to create a unique experience for the record release party. I asked installation-video-artist Laia Cabrera and animator Isabelle Duverger if they would be interested in collaborating. They loved the EP and suggested we make an album-video. When they showed me what they had done, I was so excited and inspired by the duet between the music and the visuals, I knew we had to do something really special to really show it off. For the release party, we took over Matt Torrey's bar in Bushwick by projecting the video on their wall of windows and immersed the audience in an epic multimedia journey."
THE LOOKING'S "LEAD ME TO THE WATER" EXCLUSIVE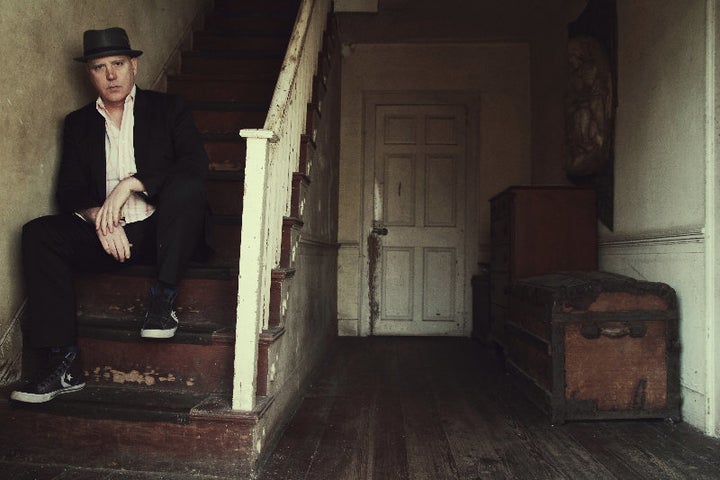 According to The Looking's Todd Carter...
"Around the time I envisioned the imagery for this video, I was lead Down Under through a serendipitous meeting on the internet with Peter Miller, an artist from Melbourne, Australia. That meeting brought about the realization of this video. I love that it produces a sensory response to the emotion of the song."
His new album, Lead Me To The Water will be released on 5/6. For more information: www.thelooking.com
Popular in the Community