"I know what it means to be poor," she says in the video. "I know what it feels like to be abandoned. I know what it feels like to not be wanted. I know what it feels like to not be loved... and yet have inside yourself a yearning, a passion, a desire, a hope for something better."
Oprah describes how, for the first six years of her life, she was raised by her grandmother in rural Mississippi. At age 7, she moved to Milwaukee to live with her mother. "When I was 9 years old, I was raped," she states bluntly. "About 10 years old, I started being molested by my cousin's boyfriend. And then my father's brother. When I was 14, I just ran away from home. Started running in the streets. I became pregnant. And I hid the pregnancy until literally the day the child was born. The baby was premature, and later died. When this baby died, my father said to me, 'This is your second chance.'"
Oprah goes on to tell the story of her start in broadcasting -- and how receiving unequal pay influenced her feminism. "I never did consider or call myself a feminist," she says, "but I don't think you can really be a woman in this world and not be." Oprah says that in 1980, she was getting paid $22,000 to cohost the Baltimore morning show "People Are Talking." Her male coanchor, meanwhile, was getting $50,000. When she asked her male boss for more money, however, he said, "Why should you make that much money?"
"Well, because we're doing the same job," Oprah replied.
"I don't think so," said her boss.
And Oprah thought, I'll show you. That experience -- and a similar one in 1986 -- fueled her desire to own her own show, she says.
Watch the clip to hear Oprah tell more of her story. "When you see other people who have come through the worst, survived what you're going through, that lets you know you can," she says.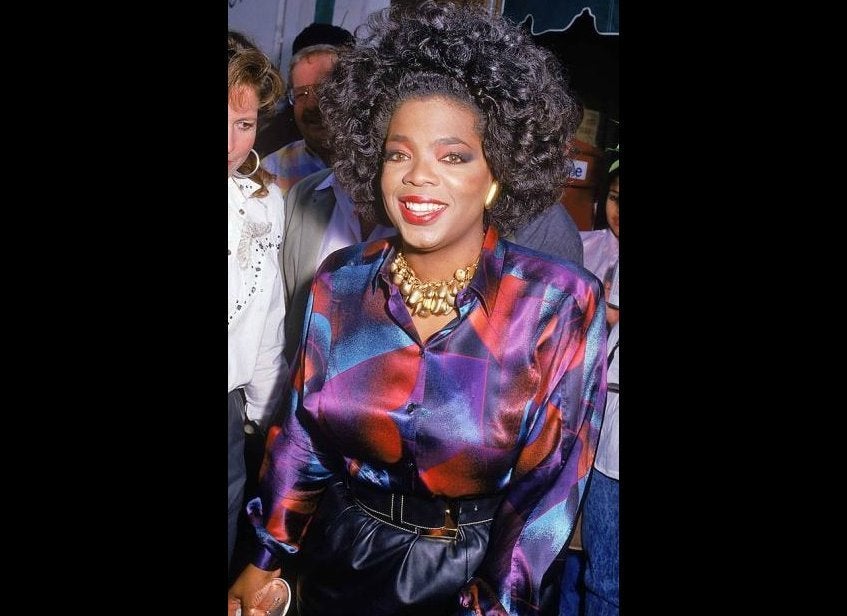 Oprah's Style Evolution
Popular in the Community