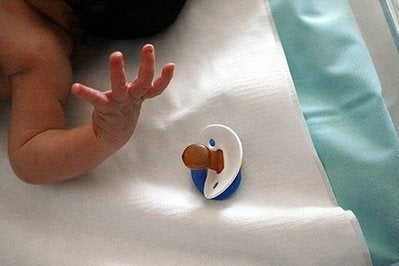 The Asian-adoptee identity crisis reported in Monday's New York Times might finally lend credence to what black social workers have been saying all along: Ethnic and racial identity matters.
In 1972, the National Association of Black Social Workers issued a statement emphasizing the importance of keeping black families intact by encouraging black-on-black adoptions. Many took this stance to be anti-white, racist rhetoric, insisting that all children need is love to survive childhood healthy and intact.
So now we know -- at least from an Asian-adoptee point of view.
It's too bad so many people have gotten so hung up on the color of the critic to hear what others have been saying about the trend of white families adopting black children. Ethnic children reared without any cultural context can grow up feeling disaffected, like the perennial "other" if they aren't acculturated to their original family backgrounds.
In the Times piece by Ron Nixon, Kim Eun Mi Young said she considered herself white until she reached adulthood and had an identity crisis. Heidi Weitzman, adopted from Korea, wanted nothing to do with her Korean heritage. Both women, according to Nixon, had parents who tried to introduce them to their culture.
But the examples they cited suggested the parents left the real work of uncovering their children's cultural identity up to them. These families didn't experience "otherness" as a family. Young didn't indicate her father read the book to her that he brought from South Korea. And Weitzman's mom, who wanted to send her to a "culture" camp, could have benefitted from a culture camp of her own.
Years ago, I read an article in a North Dakota newspaper about parents who had adopted black girls and didn't know how to comb their hair. A Chicago transplant, the woman was giving the mothers tips how to groom their daughters' curly, kinky hair. This hairdresser turned out to be related to a friend, who told me, "Girl, they were cutting off these little girls' hair because they didn't know how to comb it. All these little girls were walking around looking like little boys!"
Imagine what it must feel like feeling all girly and cute and smart on the inside and seeing media images everywhere that describes acceptable girlness as having long, flowing hair. Then imagine living in a sea of hair flippers, feeling something doesn't quite fit -- and it must be you.
Wisely, transracial adoptions require would-be parents to get cross-cultural training before following through, thanks to a Hague Convention ruling. However, antiquated rules in the United States, according to the Evan B. Donaldson Adoption Institute, preclude agencies from discussing race in any meaningful way that might help parents understand the prism in which their adoptive children view the world.
A child needs to know all the wonderful "whys" of how they got here and why that matters. If she's not destined for hair flippery, she needs to embrace that wooly raw material atop her head. A boy needs to appreciate Mother Nature's artistry in crafting his almond-shaped eyes. Children need to appreciate their permanent tans. An adoptive parent can't be so naïve to think they can gloss over these facts.
I've often wondered how many would-be white adoptive parents already have true Asian or black friends. Do they operate in any kind of cultural context that gives them the support and knowledge they need to understand the nuances of what it's like living as a minority in this country?
This doesn't mean love's got nothing to do with it. But validating our children's life experiences through the prism of their hair, skin and eyes and all the ways in which they engage with the world is the ultimate means of expressing that love.
Deborah Douglas is a Chicago-based journalist and professor of journalism.