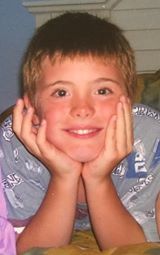 It has ben a very difficult few months for my family. The emptiness burns in my belly every morning and throughout the day. He was only 18. Michael was a freshman in college. Michael is not with us any longer.
It is an epidemic.
Teens need help now more than ever.
Is it drugs? Social media? Pressure with peers? Insecurity? A world full of fear? A feeling of being different and alone? Living in a world without trusting the Divine? Loss?
I do not have the answers to the earth realm. All I can say is that on May 1, 2016 my nephew was found without a heartbeat in his dorm room. Two days later my sister and I were cleaning out his dorm room and asking the detectives for answers.
I will not stay quiet. All of this pain is being redirected as light. Our love can save teens from struggle. Our prayers can illuminate their pain.
Something I do have the answers to is heaven. I have been there and back. I know Michael is in his mother's arms. Karen passed away from brain cancer when Michael was 14. She was and will always be an angel. Together, they are inspiring us to share our love with the world. Together they are Above and Beyond sharing their light as I type. This I know for sure.
This angel team does not take the earth pain away, but they certainly wake me in the middle of the night with a purpose to save others from sadness.
This video shares a brief and easy technique for teens and adults to practice when they feel triggered. It is life changing... maybe even lifesaving. I do not know... actually, I do not pretend to know too much this morning. However...
I do know and will never forget what heaven looks like. Angels are with you. I promise.
https://www.youtube.com/watch?v=_kr2ed2PXEI
REAL LIFE. REAL NEWS. REAL VOICES.
Help us tell more of the stories that matter from voices that too often remain unheard.