Choreographer Kyle Abraham, 35, is on fire. And he is headed back to Miami. Hailing from Pittsburgh, he's a Bessie Award winner who sometimes choreographs for the Alvin Ailey Dance Company. His work has been lauded by national critics as "luscious," "stuttering" and "complexly self-aware." (He also occasionally blogs for Huffington Post.)
His choreography explores our urban community, specifically its often heartbreakingly brittle gender roles and sexuality.
Thanks to Miami Dade College's Live Arts Program, Abraham and company --Abraham.In.Motion -- will be performing "Live! The Realest MC" at the Colony Theater on Miami Beach Friday and Saturday.
The "realest" MC? Yep. In fact none other than Pinocchio drives this narrative. After all, what does it mean to be a "real boy?" Especially where Abraham grew up. And so we are back in Abraham's memories of middle school and high school, and the difficulty of growing up black and gay in a hip-hop world.
It's a dance that has as much to do with Voguing in stereotypes of Afro-American masculinity as what Abraham quite tenderly calls, "Merce Cunningham's insane acrobatics."
Watch an amazing snippet of 'Live' in the above video.
"Fairly recently I presented segments of 'Live!' to an urban high school. While in character within some of those segments, I cried on stage," Abraham says.
Abraham is perhaps best known to Miami audiences for his Bessie-award winning "Radio," presented in 2012 at the South Miami-Dade Cultural Center.
"'Live!' is darker than 'Radio,'" Abraham says. "'Radio' is about dying. 'Live!' is about someone being killed. There is urgency to it."
Rather than scaring audiences, this has brought them to the show. In a recent "Live!" run in Seattle, "groups of the same people kept coming night after night," Abraham says.
At least as moving for him was a conversation with a man born outside of the States, one who told Abraham how "Live!" had seemed to tell his own story, that of an immigrant, a man who must lose his accent among other links to his past to become accepted.
"This is what I love most," Abraham says. "People recognizing themselves in my stories, no matter the context."
Click below for images of Abraham.In.Motion: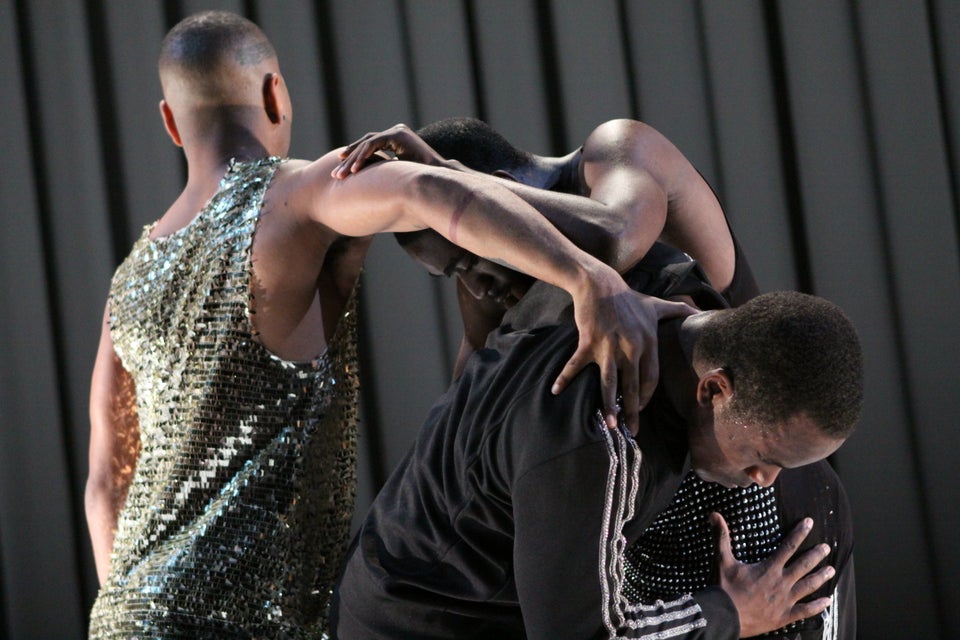 Abraham.In.Motion
Related
Popular in the Community