In a striking photography project titled "Absent Portraits," an artist by the name of Mr. Toledano devised an interesting method of addressing censorship issues across the globe.
His series showcases real product packages that have been "erased" by censors in Iran, a country known for its strict adherence to traditional Islamic moral codes. More specifically, the project focuses on the images of female models found on the boxes of children's toys or women's panty hose that have been inked-out by authorities, drawing attention to the "deleted" figures that permeate the lives of everyday Iranians.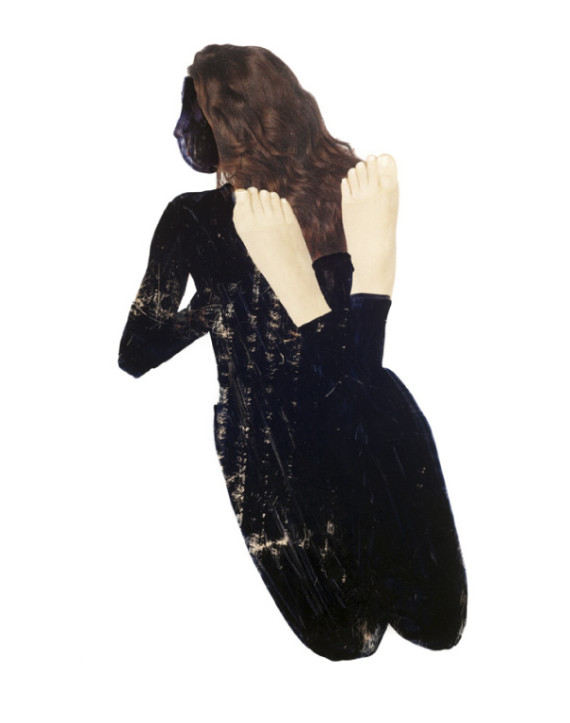 The act of drawing over the image of a woman's body with a black marker is a part of local censorship practices in Middle Eastern countries like Saudi Arabia as well. Toledano de-contextualizes these censored pictures by snapping photographs of the packages and then retouching the images so that only the marked up female forms remain. The results are ghostly portraits -- not of women in Iran, but of social practices there -- that prompt the viewer to imagine how censorship operates on a daily basis.
We spoke to Toledano via email to learn more about his project: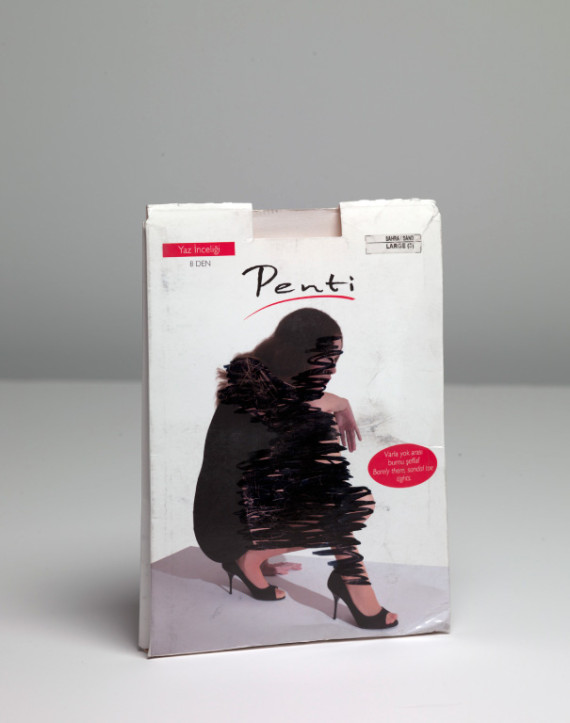 Your artworks are photographs of the actual censored product packages from Iran. How exactly do you obtain the packages themselves?
I asked a friend of mine in Iran to obtain the censored packaging. She gave it to friends coming to the West, who gave it to me.
To be clear, you do not add the black marker, that is the work of the censors. Can you explain the general practice of censoring packaging in Iran?
To be honest, I'm not sure. I think it's a centralized system where all incoming products are sent to an official censoring clearing house, but I could be completely wrong.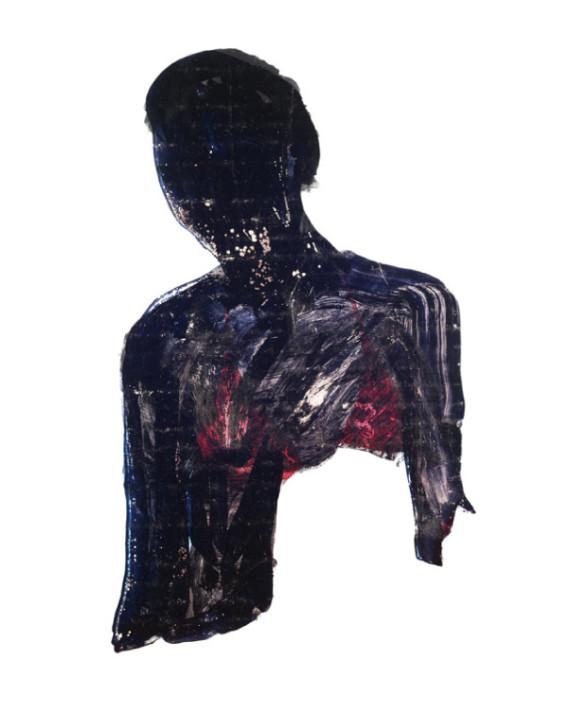 What drew you to these images in the first place?
Much of my work deals with delusion. I'm intrigued not only in how we lie to ourselves and others, but in the delusions created for us by government and religion. When I first saw these boxes, I was struck with the unapologetic way in which half of humanity had been expunged. Of course this work is about women and the Middle East, but the lessons are globally applicable. The methods may vary in sophistication, but we all labor under a reconfigured reality of one kind or another. It's just a question of whether we choose to look, or not.
You make a beautiful point on your site that through your transformation "the censor becomes an artist" and "the censored figure becomes a portrait." Can you elaborate on this?
The job of a censor is to remove something from our view, and by extension, from our minds. I was drawn to the idea of bringing the censor, and his work, into the spotlight. To transform him into an artist, someone who creates, rather than someone who erases. When the censor becomes the artist, his work becomes a portrait. But not a portrait of a person --rather a portrait of suppression. A portrait of a political and religious point of view, at a particular point in history.