Absolut is hoping to shine a light on the adversity LGBTQ people still face around the world with a powerful photo and social media campaign.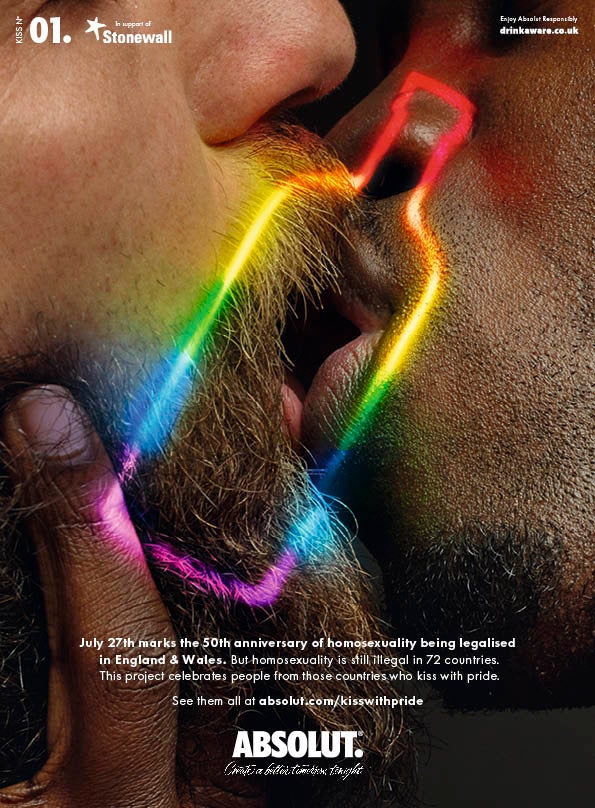 The photo series follows the release of "Equal Love," Absolut's similarly-themed commercial depicting a never-ending kiss across diverse couples that was released in conjunction with London's Pride festivities last month. (That clip, which has been viewed more than 1.5 million times as of Tuesday morning, can be viewed above.) The photos will appear both digitally and in print. 
Absolut has also launched a #KissWithPride Snapchat lens, inviting supporters to use the Snapcode while sharing their own images, as part of the effort. A donation will be made to Stonewall each time the Snapcode is used.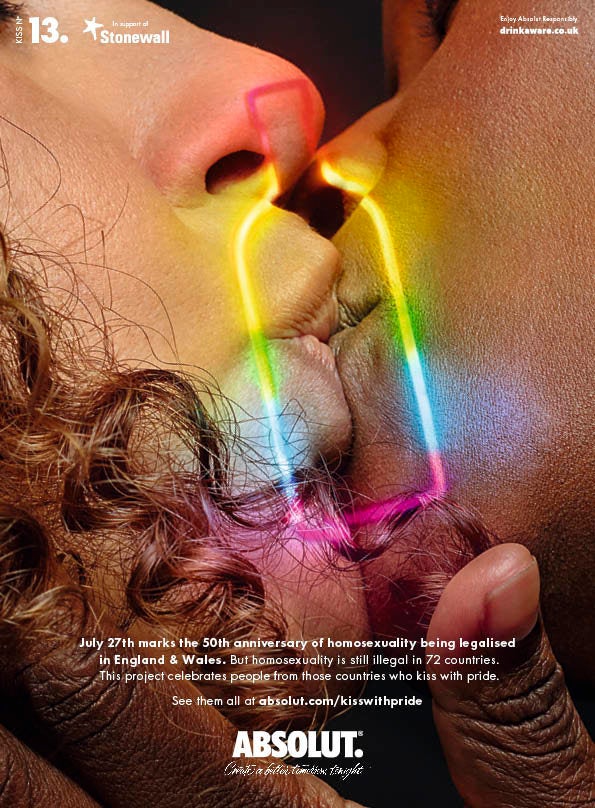 "The fact that millions of people around the world still aren't free to love who they choose goes against everything Absolut stands for," Adam Boita, who is the head of U.K. marketing at Absolut's parent company, Pernod Ricard, said in a press release. "So the 'Kiss With Pride' campaign is something we're extremely proud of." 
Bradley echoed those sentiments, and said he was drawn to the "Kiss With Pride" campaign because "the idea was so pure." 
"It's quite rare for advertising to be for a cause without it feeling disingenuous. This felt absolutely natural and true," he said. Ultimately, the photographer hopes his images will be seen outside of cities with visible LGBTQ communities such as London and New York. "I would really like the images to reach people outside of that bubble," he added, "and to start a constructive conversation."
BEFORE YOU GO