It's probably safe to say the idea of tipping the flight attendant has never crossed your mind, but apparently a whopping 30 percent of flyers have done it. How do you feel now, cheapskate?
While tipping in restaurants is a fairly black and white (albeit highly divisive) issue, the rules get blurred on vacation. Suddenly, there are outstretched hands everywhere, and you have no idea with whom to leave your money. The guy scrambling eggs? Really?
In an effort to make your next airport shuttle ride considerably less awkward, we asked national etiquette expert and owner of The Protocol School of Texas, Diane Gottsman, exactly who we should be tipping, and how much. And here's what she said:
$1-$2 per bag. Unless you're checking in curbside, in which case it's $5 for one bag, $3 to $5 for each additional bag.
You don't typically tip a hostess, but if they reserve you that special table overlooking the hibachi chef who also makes tableside guac -- definitely slip 'em $10-$20.
Don't tip them. They get paid a salary, and they're not working for a gratuity or relying on tips to pay their rent.
A minimum of 10-15 percent is average. Twenty percent and above for a driver who assists you with your heavy luggage.

5. Limo/town car driver
Some car companies include gratuity, but if you had a smooth ride and want to leave a favorable impression for the return trip home, feel free to throw them a little something extra. If a gratuity is not built in, tip 15-20 percent of the fare.
$1-$2 per person, depending on how much they assist with your bags.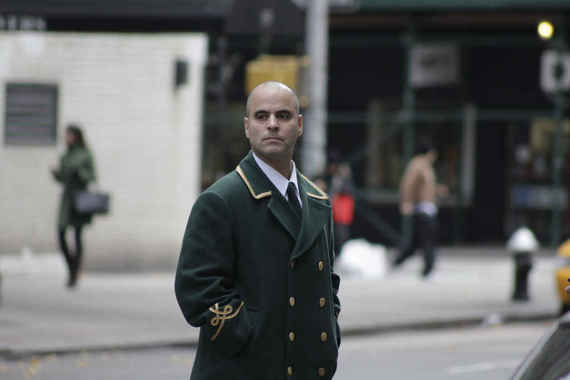 Credit: Flickr/Timothy Krause
There's no tip required for a smile and a held door. However, if they perform a special service such as helping carry shopping bags from the taxi to the front desk, or holding an umbrella from the front door to the car, think about $2-$5.
Generally, $1-$2 per bag. Although, if you're asking the bellman to lug your one Eddie Bauer duffle bag up to the 23rd floor, make it worth his trip and give him $5.
$2-$5 when you pick up your car.
Related