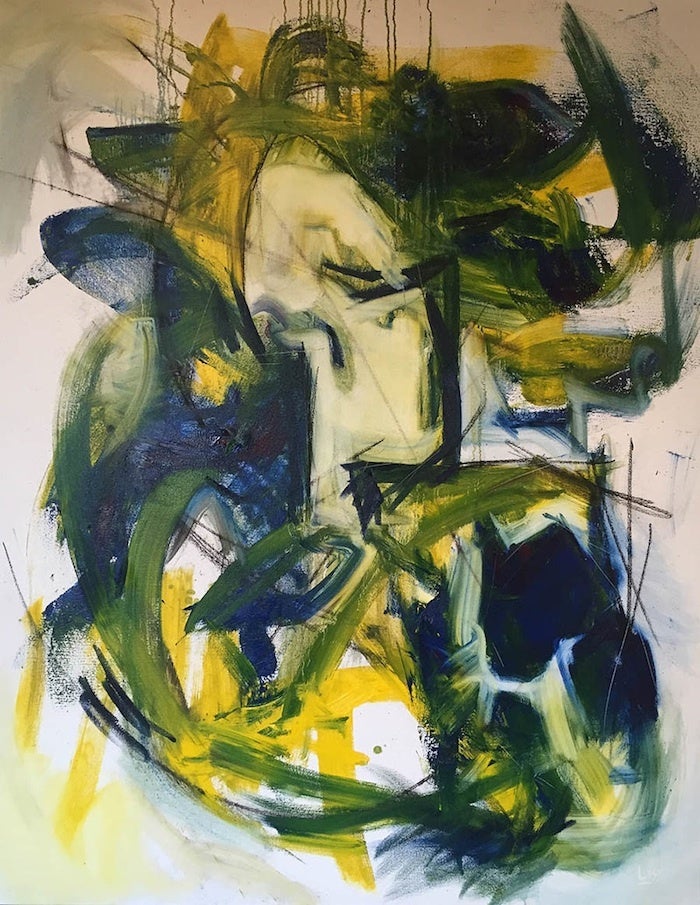 It's no mystery that artist Don Lisy likes to play by his own set of rules, but it's these rules that have lead him to Miami's Art Basel, Madrid's WAV Party and exhibitions in New York, Germany and Italy. The painter has traveled, and continues to travel all over the globe to show his expressive, instinctive work to viewers and collectors alike.
While some compare his work to the New York school of action painters, Lisy says he doesn't subscribe to any one school of paint. His purpose is to capture the core emotional energy he translates into the process. His intuitions are his guide and this has allowed the image to organically emerge in a single session. Lisy has become accustomed to getting completely lost in a painting.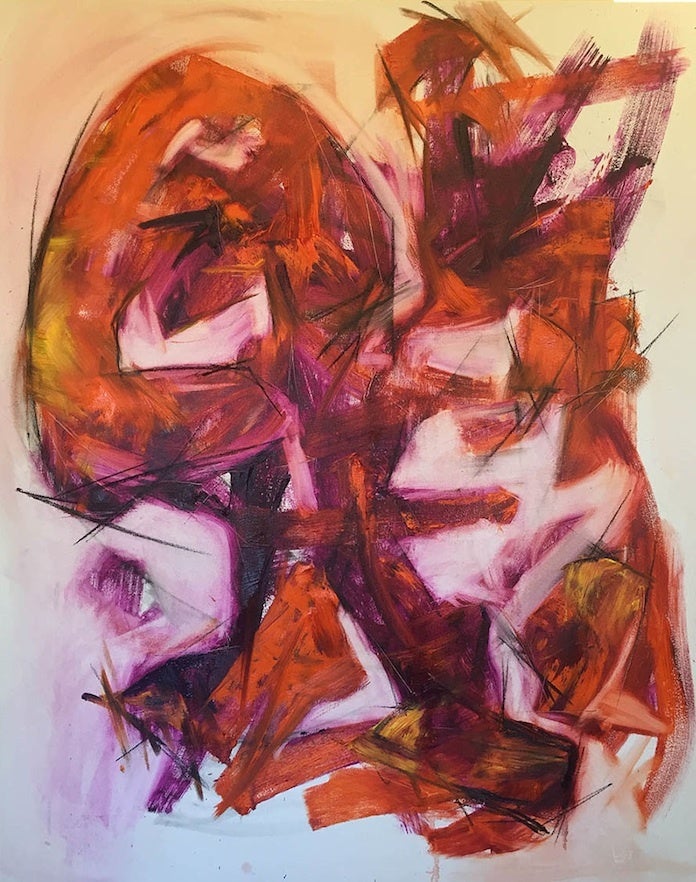 "Each piece is a self-portrait of an emotional event that occurs during the process," Lisy explains. "A certain emotional energy will inspire me and by immediately succumbing to it, I'm able to represent that emotion by completing the painting in a single session, before the feeling dissipates."
Lisy says his technique is actually quite simple but like most good things in life, it just took him many years to figure it out. His first vivid memory of tapping into his artistic talent was a particular drawing assignment in his fifth grade art class. At that age, Lisy was unenlightened of the possibilities that come with following an artistic craft. Later in his education, Lisy landed himself art school (Cleveland Institute of Art) and knew he could do something with this epiphany.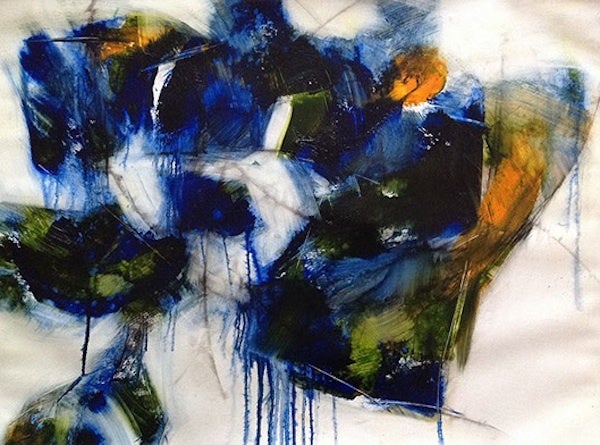 The work and process of Don Lisy are heavily influenced by a number of factors. Artists such as Francis Bacon, Egon Schiele and Frank Auerbach have inspirationally shed their unique paint-handling techniques onto Lisy's massive canvases. Lisy's relocation from Ohio to New York City has also shaped his relationship to his work, the physical way in which he paints, and the significance in each abstract piece. Ohio, specifically Cleveland, kick-started his creative endeavors, beginning with fine art, moving onto the drums, and back to fine art again.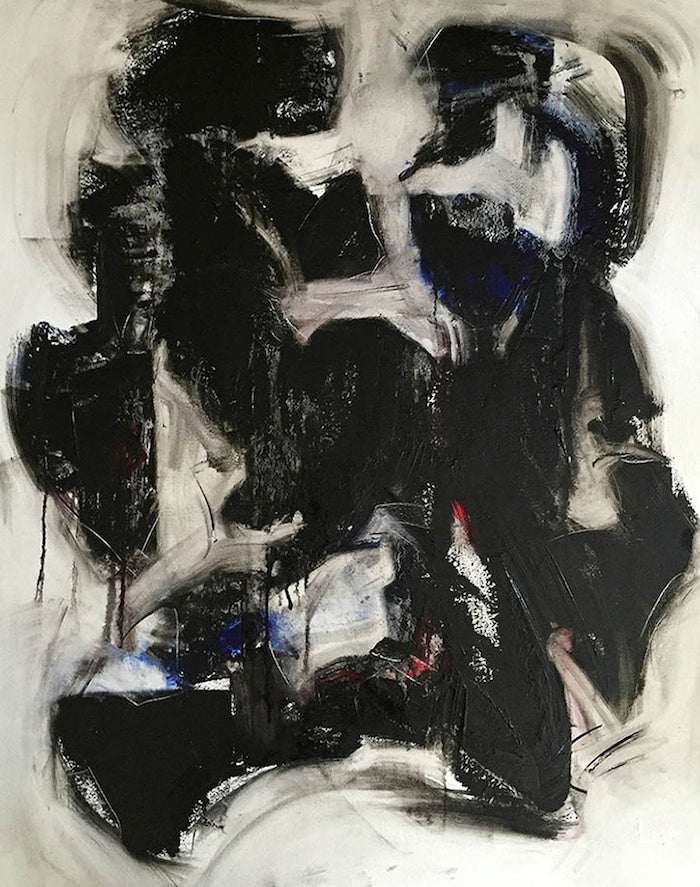 During his run with drums in a touring rock band, which brought him all across, the U.S., Lisy fell for New York City, and eventually made it his home.
"New York City is a tough place but it's been the best place for me as an artist," he explains. "It's forced me to grow and I've become more in tune with my voice and more confident about my work. In Cleveland, I always worked on an easel within a defined top and bottom, whereas in New York, I've grown to larger scale canvases laying flat on the ground, which gives me more freedom to allow the painting to breathe and to create contrast and depth. I still don't like to make plans with my art but I do have to be a little more deliberate working on a bigger surface and decide the top part much earlier in the process."
The work of Lisy, some canvases stretching 68" by 84", celebrate the artist's movement with fervent brush strokes, layers of oilbar, abstract figures and narratives, and a signature style Lisy has developed over the years. With titles such as Another Step Towards Collapse, Defending Virtue and Idealized Despair, Lisy's prolific collection of work is a vast display on his perspective of environment, culture and a life of movement.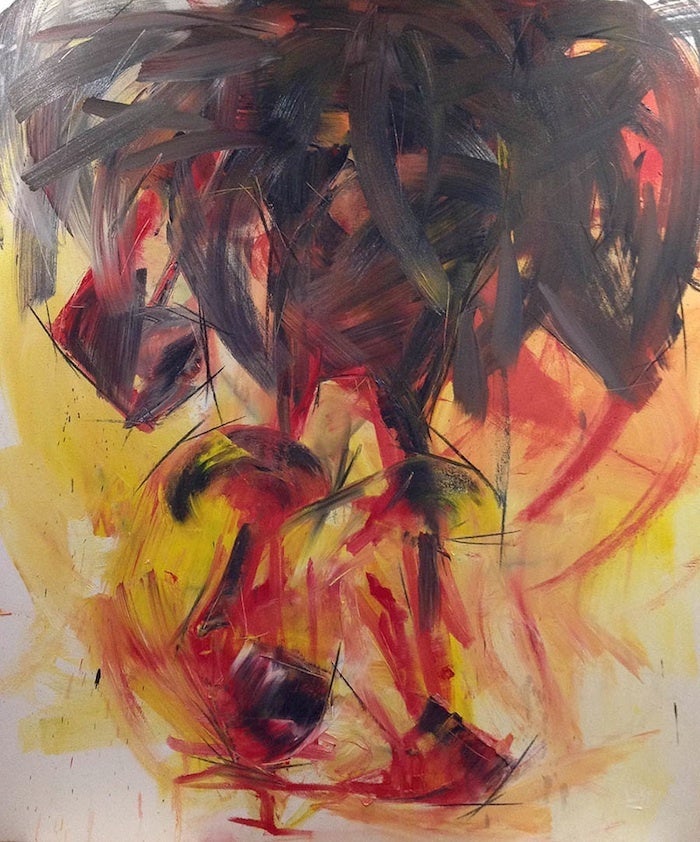 Over the last decade, Lisy's abstract style has continued to capture the art world's attention with exhibitions across the U.S. including Art Basel Miami and international shows in Germany, Italy and Spain. He continues to paint full-time from his Brooklyn based studio and has also recently re-established a second studio in his hometown of Cleveland, Ohio.
While he certainly feels blessed by what he's accomplished in the professional realm, Lisy says the most rewarding part of his work is connecting with his audience.
"Whether it's positive or negative, I love seeing people react to my work on any level. Indifference is what insults me."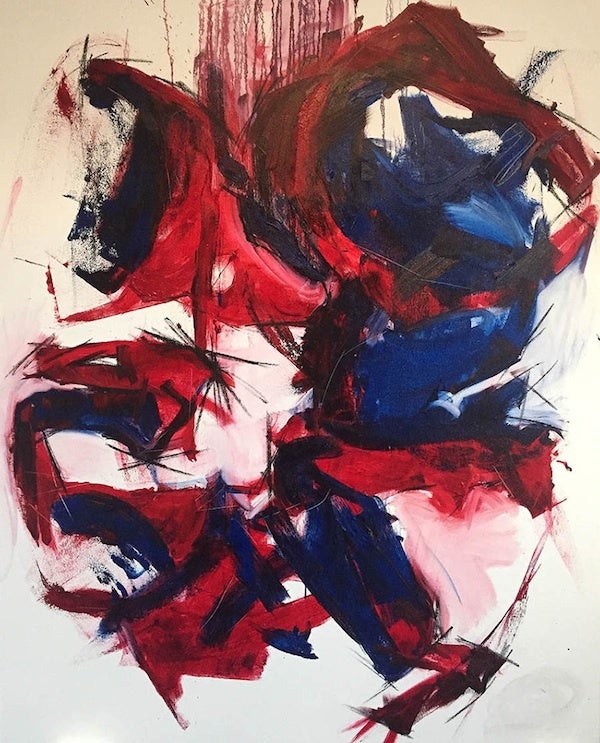 Don Lisy's latest works will be showing as part of the three-week group exhibition titled "Human Connection" opening on Thursday, July 27th at 100 Bogart Street, Brooklyn, NY 11206.
To find out more about Don Lisy, his collection of work and upcoming exhibitions go directly to: www.donlisy.net
Calling all HuffPost superfans!
Sign up for membership to become a founding member and help shape HuffPost's next chapter
This post was published on the now-closed HuffPost Contributor platform. Contributors control their own work and posted freely to our site. If you need to flag this entry as abusive,
send us an email
.