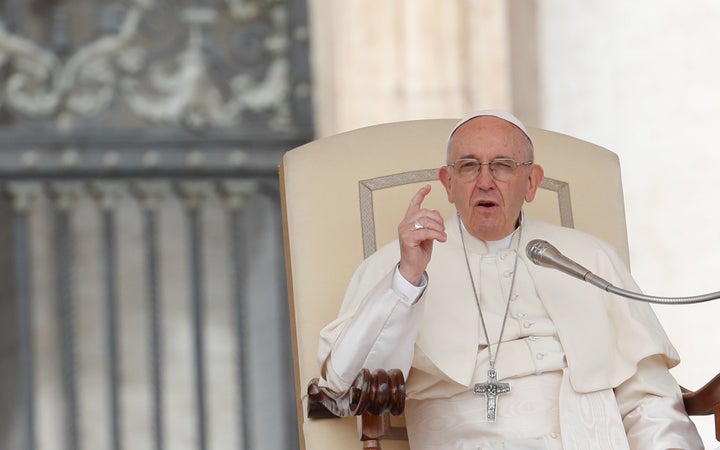 Advocates say Pope Francis' apology to Chilean sex abuse victims is a good "first step" ― but they're expecting much more action from the pontiff on a scandal that has thoroughly rocked Chile's Catholic Church.
In a letter published on Wednesday, the pope admitted that he made "serious errors" in handling Chile's sex abuse scandal due to what he called a "lack of truthful and balanced information." The pope has summoned all 32 members of Chile's bishops conference to Rome in May to hear the results of an investigation into the crisis and to discuss short- and long-term changes. Francis is also planning to meet personally with abuse victims and ask for their forgiveness.
The Vatican said on Thursday that Pope Francis' letter to Chilean bishops effectively declared a "spiritual state of emergency" for the country's Catholic Church. Vatican spokesman Greg Burke told The Associated Press that Francis is taking the situation seriously and assuring the victims that "Yes, we believe you, you have your place in the church."
"We hope this is a first step," Lennon said about the pope's letter. "Victims of sexual abuse need help and support, not just a show of concern."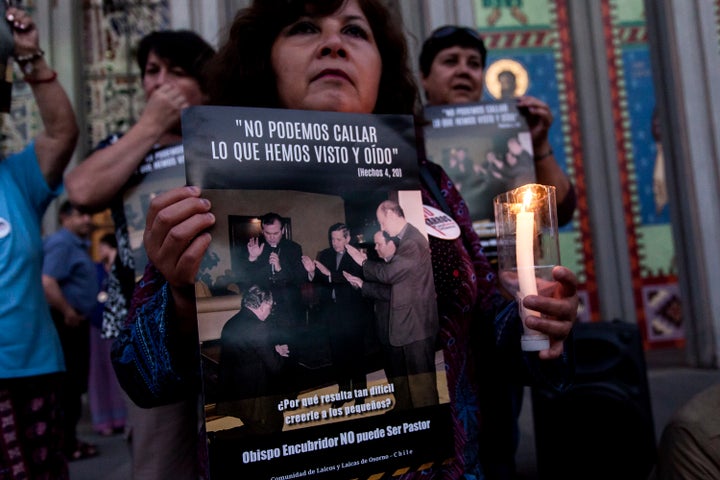 Francis has been dealing with the fallout from a rocky January trip to Chile, where he was caught on tape accusing Chilean abuse victims of slander. In follow-up interviews, Francis defended Bishop Juan Barros, whom victims say witnessed abuse by Chile's most notorious pedophile priest, the Rev. Fernando Karadima.
The Vatican convicted Karadima of sexual abuse in 2011. But Barros has long enjoyed Francis' favor ― the pope appointed him to lead the diocese of Osorno in 2015, ignoring the protestations of Chilean politicians and even some Catholic church leaders.
Francis' actions this week are "long overdue but welcome" the research organization BishopAccountability, which tracks clergy sex abuse worldwide, said in a statement.
The pope's tone seemed "strikingly different" from his previous approach toward the Chilean victims, Anne Barrett Doyle, the organization's co-director, told HuffPost.
"It is clear that Pope Francis is trying to convey a change of heart," Doyle wrote in an email. "While papal apologies in the abuse crisis are nothing new, this is the first time we can recall that a pope has conceded error in how he personally handled a situation of abuse."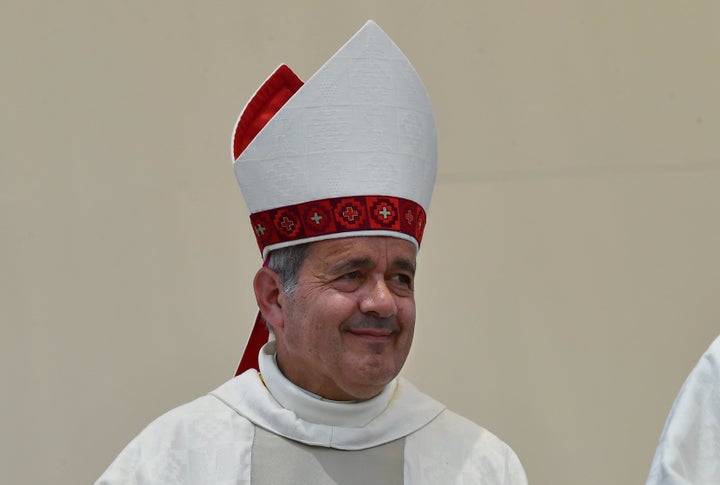 However, Doyle said that Francis' claim that he lacked information about the allegations against Barros "beggars belief."
Victims and other witnesses of Karadima's crimes testified extensively during church, criminal and civil trials, Doyle said.
"Few abuse cases in the global Catholic church have generated as much information, testimony and documentation as the Karadima case," Doyle wrote. "If Francis was misinformed or inadequately informed, it was because he chose to be so."
On Thursday, Burke explained to the AP that the pope receives a lot of information from many sources. The pontiff has now read a 2,300-page dossier about the Barros case.
"Let's just say it's very clear now the pope has a complete picture of the situation," the Vatican spokesman said.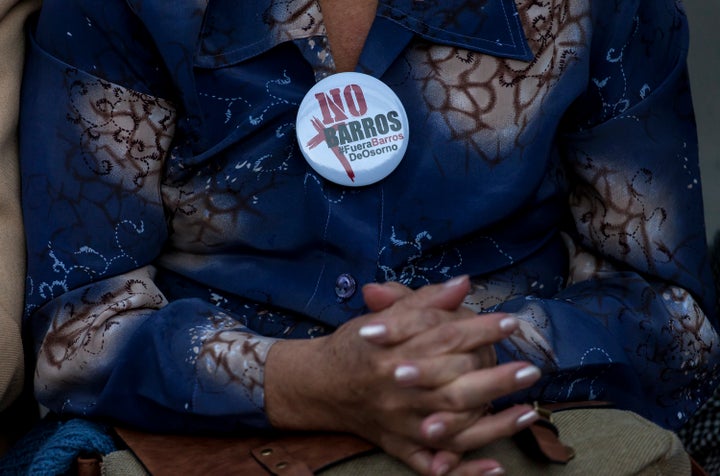 For Lennon and other members of SNAP, true progress on this issue would mean a church-wide commitment to turning over all reports of abuse, both new and old, to local law enforcement for investigation.
"The cover-up by church officials, and the sexual assault of children and vulnerable adults by clergy, is a persistent and catastrophic situation," Doyle said. "Only systemic reform of this magnitude will begin to resolve it."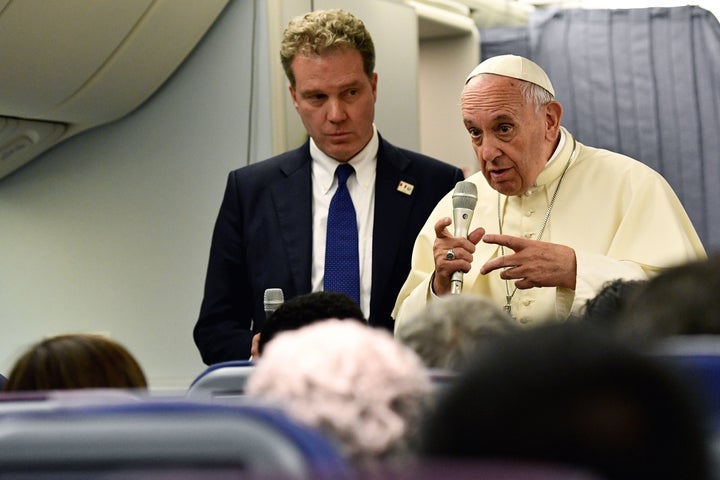 But creating any kind of change at the Vatican is a notoriously slow process. In 2014, Francis formed a commission on sex abuse to offer advice on how to protect children. Commission members sought to encourage changes that would hold bishops accountable for protecting predators and send a strong message that bishops were obligated to notify police when they discovered predator priests.
Marie Collins, an Irish victim of clerical abuse and former commission member, said she resigned due to the Vatican's "unacceptable" resistance to change.
Collins told HuffPost the serious mistake that Francis referred to in his letter had caused Chilean survivors a "great deal of unnecessary hurt."
"He took far too long to realize he was being misled by his clerical advisors," Collins wrote in an email. "His first priority now must be to do everything possible to heal the hurt he has caused. He must also make those guilty of negligence or untruths accountable without delay."
Before You Go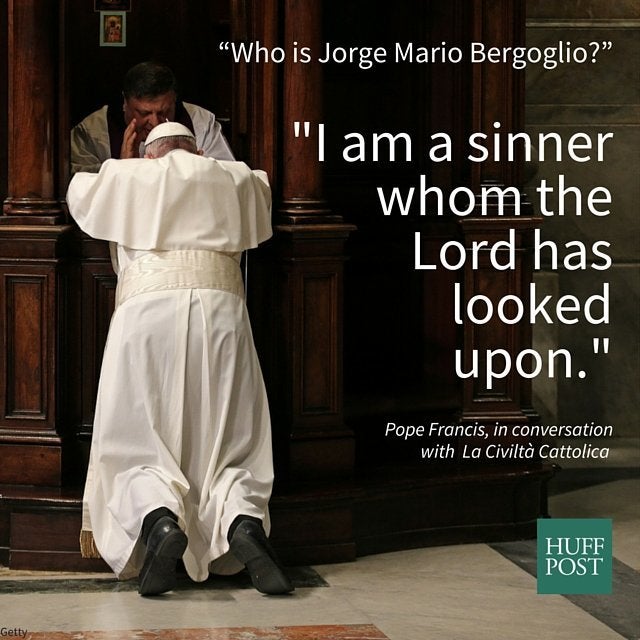 Pope Francis' Best Quotes
Popular in the Community