The bruised and beaten faces of these beautiful Hindu goddesses have an important point to make -- that despite the reverence for women that is a part of Hinduism, India's most populous religion, the country has become extremely unsafe for its female citizens.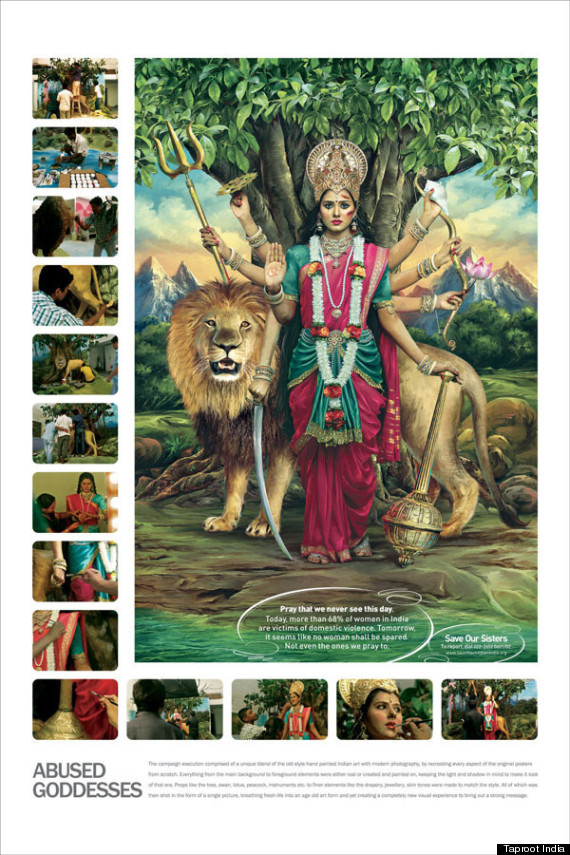 Ad agency Taproot's arresting campaign tackles the problem of domestic violence and sex trafficking to benefit Save Our Sisters, an initiative of Save the Children India which seeks to prevent sexual exploitation.
The campaign declares, "Pray that we never see this day. Today, more than 68% of women in India are victims of domestic violence. Tomorrow, it seems like no woman shall be spared. Not even the ones we pray to."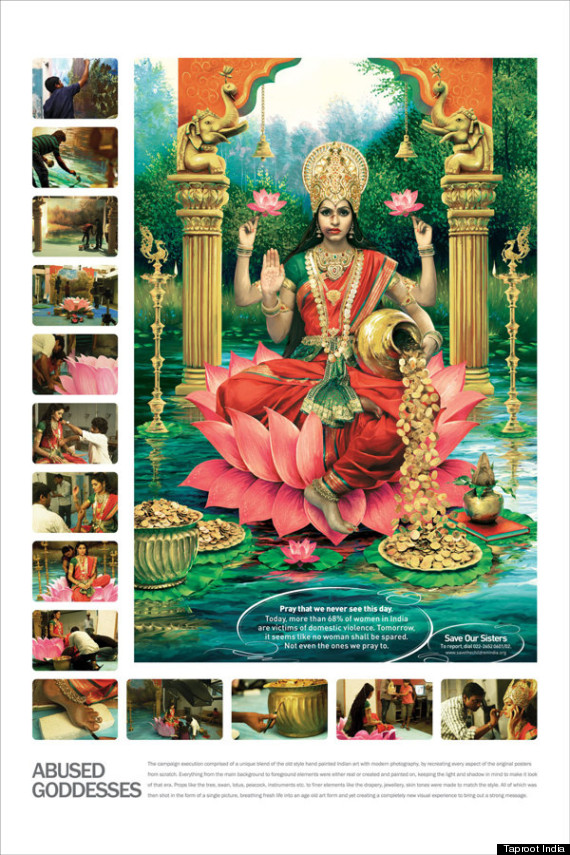 India was rocked by a brutal case of gang-rape and murder last year, sparking a national conversation about the need for harsher laws against rape. Jyoti Singh was repeatedly violated on a bus in December 2012, naming her attackers before dying from injuries sustained during the horrific assault.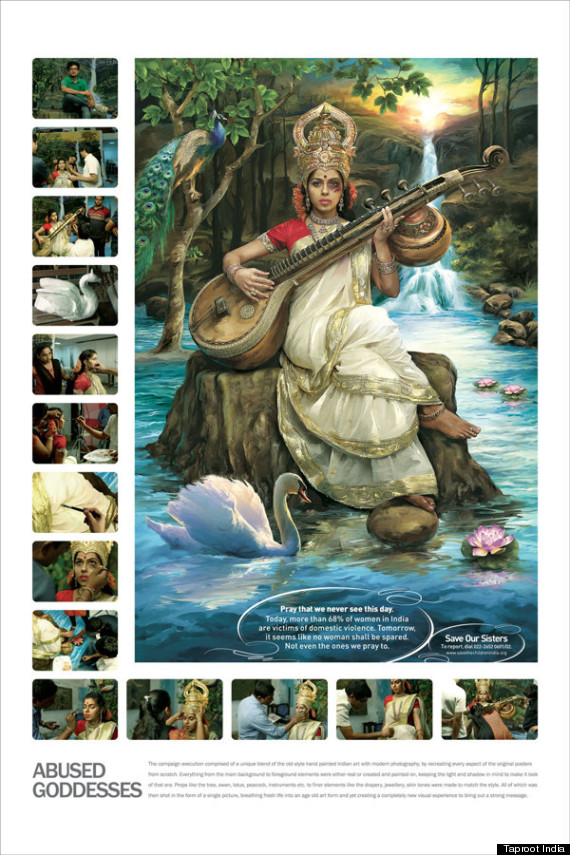 Images of the goddesses Saraswati, Durga, and Lakshmi can be found all over the country, but none like these have ever been seen before. Hopefully their powerful impact will reduce the occurrence of real-life versions.
Related
Before You Go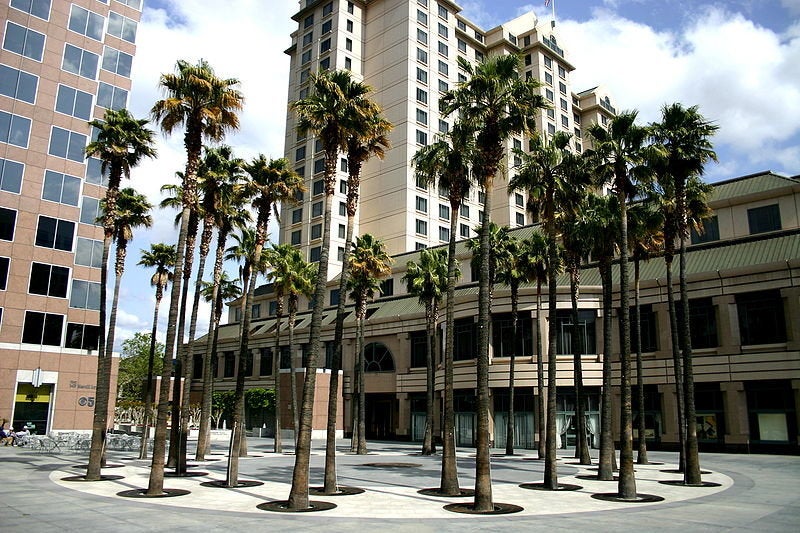 Most and Least Hindu Cities
Popular in the Community