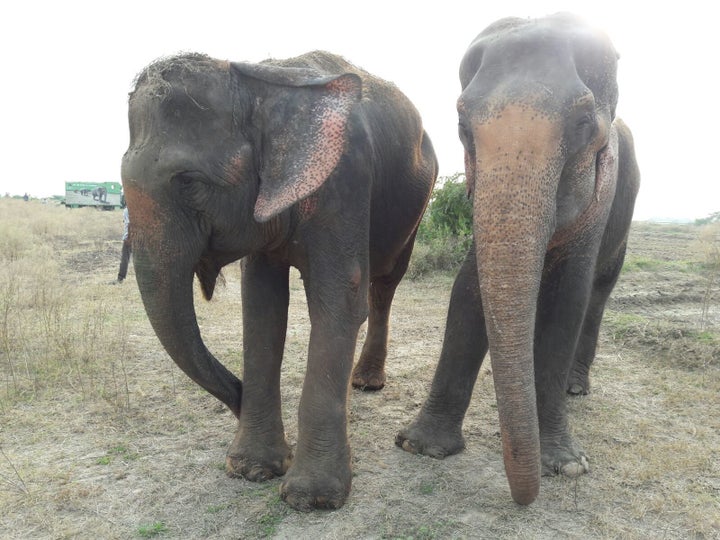 They didn't ask to join the circus. But if they could speak, they'd surely say they couldn't be happier to leave the big top forever.
Mia and Sita,two 50-year-old female elephants, spent most of their lives in chains at an Indian circus in Tiruvannamalai.
Thanks to Wildlife SOS, a rescue and rehabilitation organization, the old gals off to a leisurely, stress and shackle-free retirement in an Indian sanctuary filled with mud baths, papayas and plenty of TLC.
One elephant was so relieved after the 1,300-mile trip to her new home, she lay right down and well-deserved nap.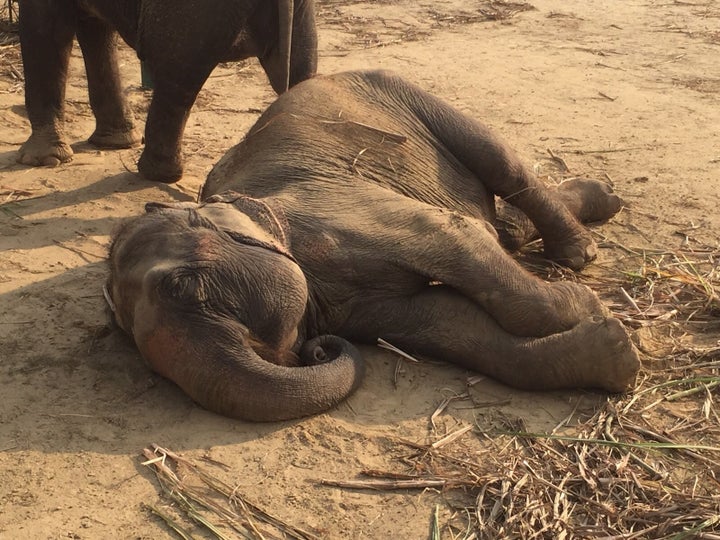 "While we don't know exactly when Mia was last allowed to do this," Wildlife SOS states on its website, "it's clear that this is something she has needed for a long time."
Due to poor conditions at the circus, both elephants developed significant medical problems, according to the organization.
Mia, the spunkier of the two, has cloudy eyes, swollen feet, and toenails covered in sores.
Sita injuries are more severe. "Her right front leg never healed properly from an old fracture and she cannot bend it," said Wildlife SOS. "Her left front leg is hyperextended, putting pressure on her foot, which has led to nail cracks and abscesses. Because of these problems, she has likely not been able to lie down and rest properly in more than a year!"
Based on entries from Wildlife SOS's blog, it seems like the lovely ladies had a blast on the long trek from Tiruvannamalai in Tamil Nadu to their new home in Mathura.
The rescue team wrote on the first day of the journey that Sita was "showing her excitement by waving out to everyone happily from her truck."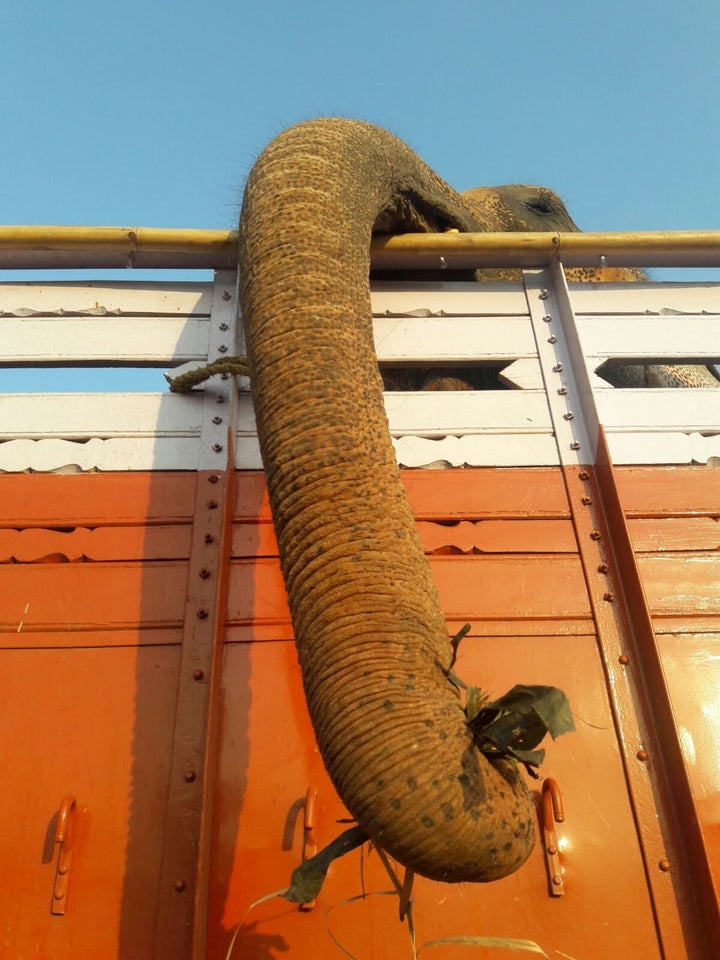 This wasn't the end of the girls' good times. "No road trip is complete without tasty snacks, and Mia and Sita just enjoyed a feast of sugarcanes thanks to a pit stop at a sugarcane factory," the rescue wrote on Nov. 25. "The farmers willingly donated some sugarcanes after seeing the two girls."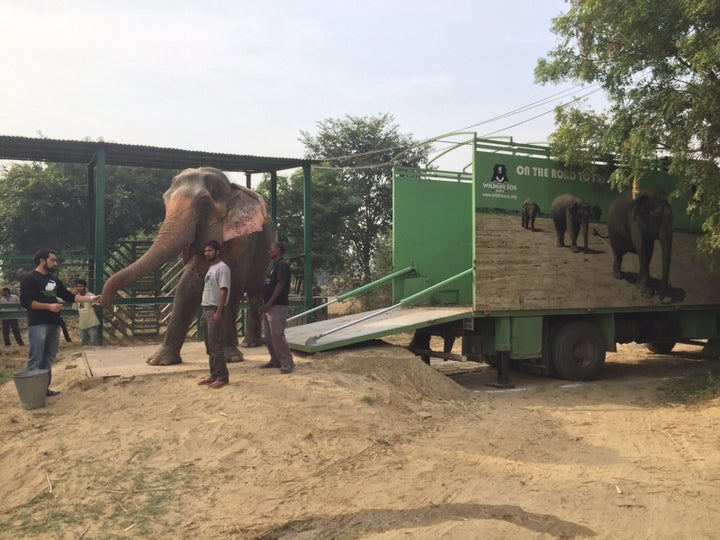 Despite the fun they had, nothing beat arriving in their new home.
As soon as they reached the sanctuary Sita made a beeline to the cool pool for a nice, long soak.
"Although she is now over 50, we believe this was her first time ever getting to swim," wrote the rescue team.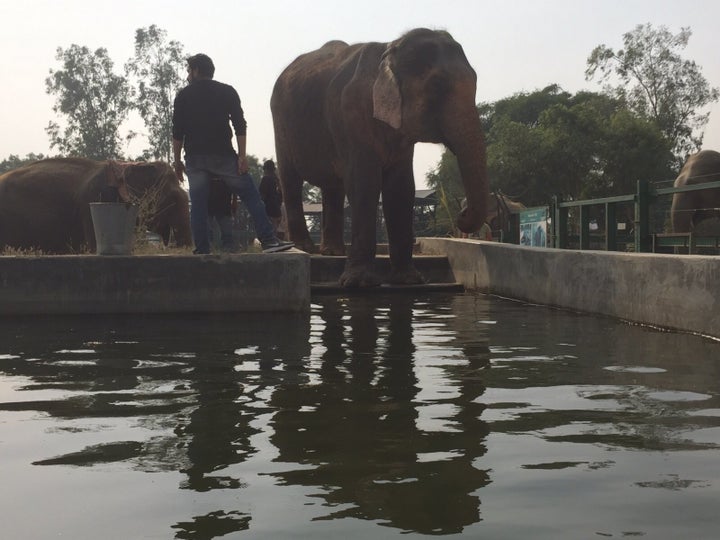 Since their arrival, the girls have been thriving and making new friends. Most importantly, they're finally learning how to be real elephants.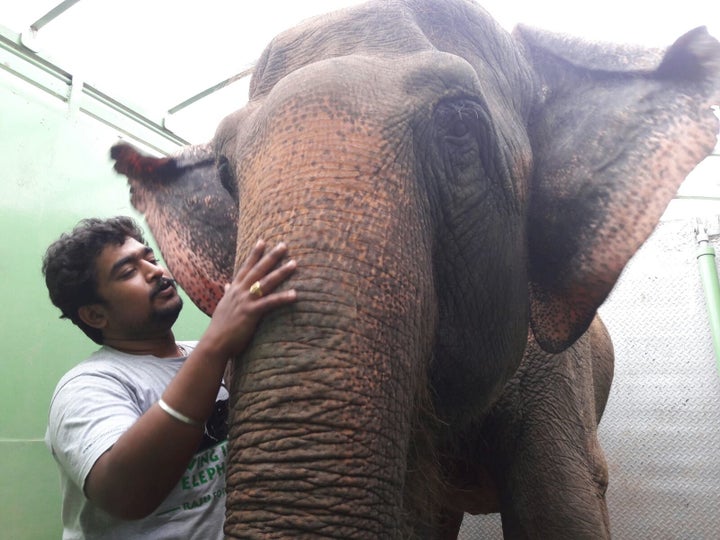 "Mia and Sita seem so much happier already," Kartick Satyanarayan, co-founder of Wildlife SOS, told Live India. "It's almost like they sense they are going to get a happier life where they will not be forced to perform in circuses anymore — a life where their aching and painful joints will get the rest and the care they deserve."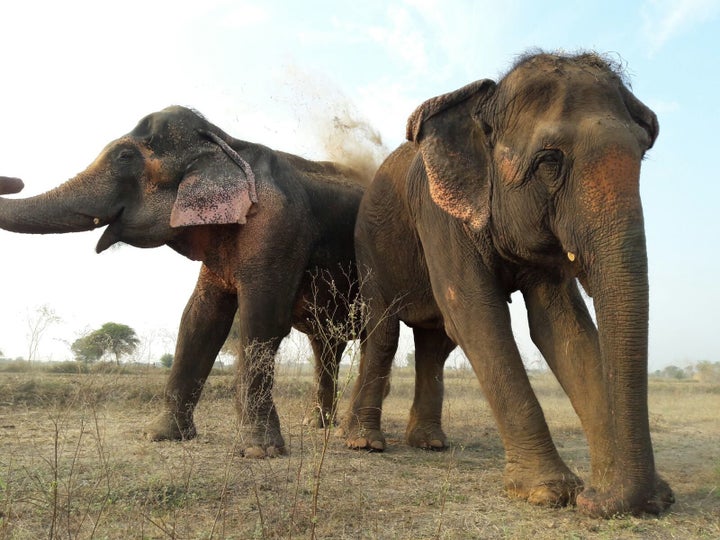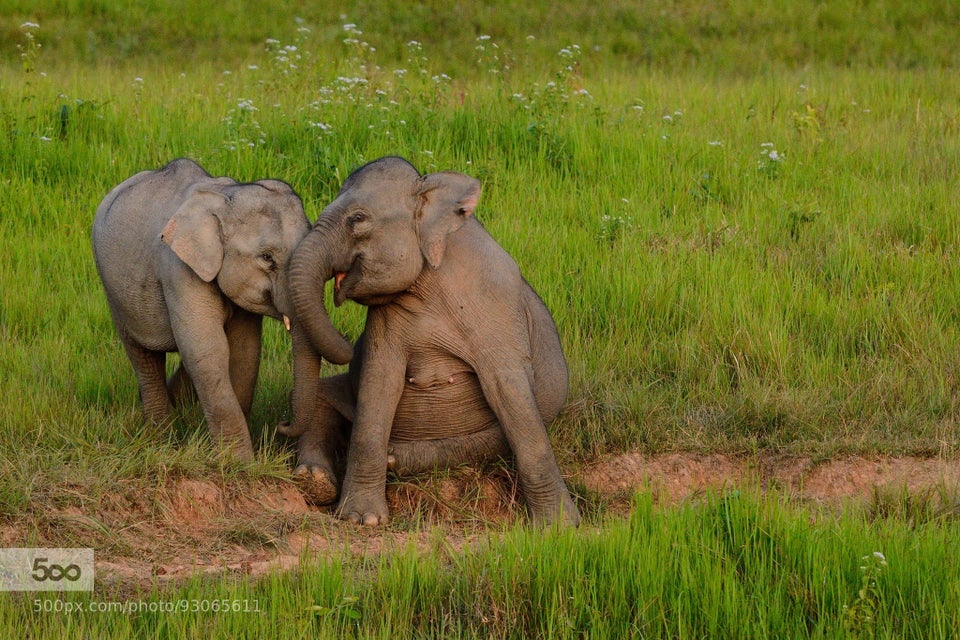 Elegant Elephants
Support HuffPost
The Stakes Have Never Been Higher
Related
Popular in the Community