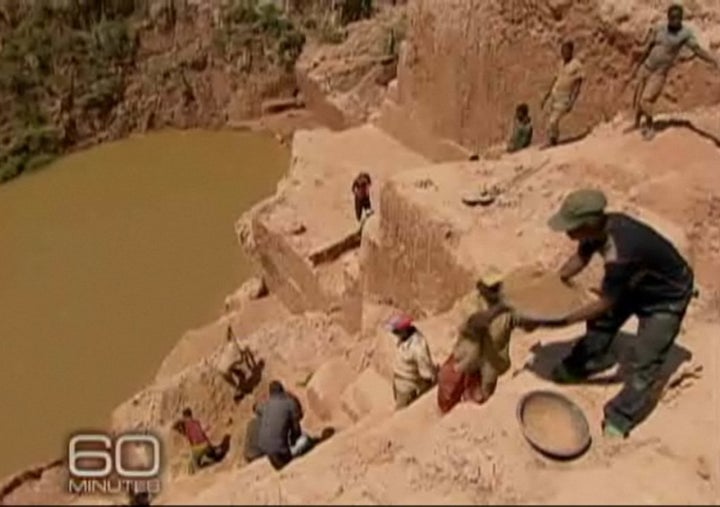 The latest U.N. Group of Experts report on Congo was leaked to the press just before Thanksgiving. It's unfortunate that such a hard hitting report is hitting the headlines on one of the worst news days of the year, but it's hard to understate the importance of some these findings.
Jason Stearns has excerpts from the report, and Africa Confidential has a special report with the most in-depth analysis of the report's findings. News articles are focusing on the report's indictment of the U.N.-backed Kimia II offensive: "Military operations have ... not succeeded in neutralizing the FDLR (Democratic Forces for the Liberation of Rwanda), have exacerbated the humanitarian crisis in the Kivus and have resulted in an expansion of CNDP military influence in the region."
Among the biggest eyebrow raisers:
Continuing Congolese support for the FDLR: Congolese army commanders continue to provide logistical support to their ostensible enemy, the FDLR rebel group in South Kivu province, and a senior Congolese politician is linked to efforts to supply another rebel faction with food and arms in exchange for minerals and timber.
Conflict minerals continuing to finance all sides: Although many mines have changed hands from the FDLR to Congolese army units consisting of former CNDP rebels, these armed groups are continuing to sell to the same networks of Congolese and international companies cited in previous reports. In addition, the FDLR continues to profit from these networks, with a major Congolese export company transferring funds from the FDLR to its diaspora leadership in Germany.
The FDLR's international support network is wider and deeper than previously reported, and includes support from Spanish charities affiliated with the Roman Catholic Church.
Regional complicity: Burundian networks are deeply involved with the FDLR, who use Burundi as a rear base and channel for the gold trade; government authorities are apparently aware of Tanzanian involvement in resupplying FDLR forces with arms and ammunition; and Uganda's gold traders remain very involved in the conflict minerals trade. In addition, international traders previously linked to Rwanda's systematic exploitation of Congolese minerals during the 2000-2001 era continue to be deeply involved in the trade.
Not surprisingly, Africa Confidential reports that China is pushing to delay the Security Council's discussion of the report, and that there may be efforts to water down its recommendations. Let's hope the United States pushes back on these efforts. Stay tuned.
Calling all HuffPost superfans!
Sign up for membership to become a founding member and help shape HuffPost's next chapter