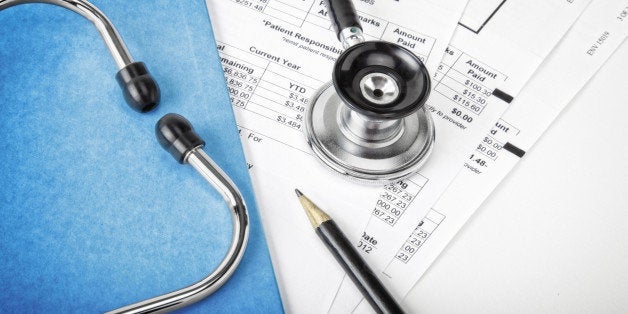 There are a million endings to that question. And, without health insurance, most can lead to painful choices or even financial ruin.
Affordable health insurance should not be a luxury. It is a necessity. Since I was elected to Congress in 2009, I have done everything I can to make sure that residents of the San Gabriel Valley can easily obtain affordable insurance that provides quality care. In fact, it was during my first year in Congress that I voted for the Affordable Care Act (ACA), a law that put into practice the notion that health insurance should be accessible and affordable for all, regardless of your health history, age, gender, or any other variable outside of your control.
And now, I am making sure we follow through on that promise.
Already, the ACA has put behind us the time when millions of Americans who did not have access to insurance through their employer did not have access to reasonably priced insurance. When Congress first debated the ACA, there were 50 million people without insurance. That is 50 million people for whom the "What if..." of a basic illness could mean debt, or the choice between buying food or buying medicine.
Even worse, those who needed healthcare the most were excluded precisely because they were already sick. Before the ACA, some insurers even considered pregnancy as a pre-existing condition. I remember the story of one nurse who told me she was afraid to get a health screening not because she was afraid of treatment, but because anything they found would be considered a pre-existing condition, which would mean more expensive or no healthcare at all. Clearly, Congress did the right thing by reforming this broken system.
In the five years since we passed the ACA, over 16 million people have gained coverage -- many for the first time in their lives. And for the first time in history, the national uninsured rate fell to nine percent. For women, the uninsured rate has declined almost eight percent. In California, more than two million people have been covered since Covered California opened its doors in 2014, and one out of every five Californians will pay less in premiums in 2016 than they did in 2015. Yet with coverage more accessible than ever, there are still millions who are still uninsured.
The good news is that Open Enrollment season is here. That is why I am reaching out and encouraging my constituents to take a look at all of the healthcare options available in the marketplace. Not only can insurance keep you healthy and prevent the worst, but if you've already got coverage, this is a chance to save money on a better plan.
So now I have a new "what if..." for you. What if plans weren't only more affordable, but easier to find as well?
In my state, Covered California is our own state health exchange where Californians can shop around for a health insurance plan that meets their needs and their budgets. For those that need help buying insurance, Covered California is the best place to look because 90 percent of enrollees receive subsidies to help pay for their premiums. This means that 90 percent of people signing up are getting both insurance and financial assistance to pay for that insurance.
That is why I am hoping you take advantage of this new Open Enrollment period. Right now, you can go to CoveredCA.com until January 31, 2016, and explore, plan, and buy affordable health insurance that's the right fit for you.
Even if you are already covered, the Shop and Compare tool on the site can help you calculate if you are eligible for financial help. And if someone you know is uninsured, tell them that now is the time learn about what options are available for their needs and budget. The website includes applications in Chinese, Spanish, Vietnamese, and more because language should never become a barrier in any case, but particularly when trying to access services that are essential to your wellbeing.
I urge everyone in my district and around the country to go online or make the call to sign up for health insurance that is affordable and gives you access to good doctors. Make it a priority today to sign up! With your help to spread the word about this new Open Enrollment period, nobody in our communities will have to wonder "what if..." any more.
Calling all HuffPost superfans!
Sign up for membership to become a founding member and help shape HuffPost's next chapter