Angels are everywhere in the business landscape nowadays. They invest, individually or by groups, in startups and in small and medium enterprises (SMEs). Angels are searching for new innovative companies that bloom faster both in sales and value, aside from creating new jobs. Angel-backed businesses include Amazon, Costco, Facebook, Google, Paypal, Starbucks and Yahoo.
Investments by angels continue to climb which started in 2010 -- in terms of dollars and number of investments. Angels invested a total of $24.8 billion in 2013, showing an increase of 8.3 percent over the 2012 figure ($22.9 billion). Investments were made in 70,730 enterprises, which registered an increase of 5.5 percent over the 2012 data of 67,000 small businesses. The angel investments shifted to seed investing and early stage startups, which upped to 45 percent and 10 percent more than the 2012 data.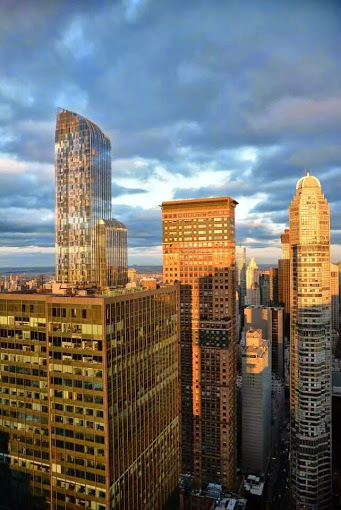 The jobs created in 2013 due to these angel investments rose to 290,020 new jobs or 4.1 jobs per angel investment. With this as backdrop, this year's ACA (Angel Capital Association) Summit took place in Washington DC from March 26-28, 2014. The top and the latest trends in early stage investing were highlighted in the summit. It also featured investment best practices, role of social media in the early-stage business landscape, innovations and how the US laws and policies affect angels, investments and jobs creation.
Pre-summit seminars and workshops were held on March 26th on varied subjects, which included early exits, Angel Resource Institute (ARI) investing overview, valuation of early-stage companies, innovation showcase on different sectors and Gust platform updates.
The summit formally opened late in the afternoon, followed by an affinity dinner at the Columbian Foyer Hall. According to Marianne Hudson, ACA Executive Director, the summit was attended by more than 600 people from 30 countries and 44 American states. She wrote the summit highlights where she said, "I had a great time, learned a lot, and wish I got to meet many more people (since I was often working behind the scenes)."
These participants have a choice of more than 36 sessions to attend, and these are spread throughout the summit, with at least 5 sessions happening simultaneously. This was the first time that multiple tracks of speakers are available for the participants. For the topics covered, visit ACA agenda.
Michael Chasen, founder of Blackboard Inc., the global leader in eLearning, gave the keynote at lunch on the first day of the summit. He talked about his startup journey with an angel up to IPO. Blackboard's software is now being used by over 30 million students and faculty of more than 30,000 institutions around the globe. From an e-learning business that he sold for $1.7 billion, he shifted gear to take on a mobile app technology and started Social Radar.
Former Senator Don Riegle and Senator Patrick Harris and other members of Congress also graced the summit.
Nine hot topics were discussed in roundtables, and participants found they wanted to attend almost all of them. David McClure of 500 Startups and a super angel investor gave another keynote talk late in the afternoon.
Keith F. Higgins, director of SEC Division of Corporation Finance, also gave a keynote on the last day of the summit. He highlighted three things from SEC's agenda that were angel related: the elimination of the prohibition against general solicitation and general advertising in Rule 506 offerings, the review of the accredited investor definition mandated by the Dodd-Frank Act, and the changes to the existing Regulation A exemption to permit offerings of up to $50 million.