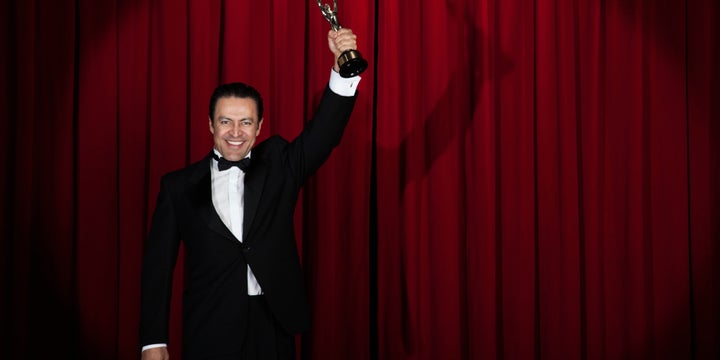 Hollywood gifting suites bloom at awards show time and this week I visited an Academy Awards gifting suite where guests were able to score tons of Hollywood swag before tonight's show. Invitees, honorees and some Academy Award nominees paraded through the glittering suite with me as top of the line designers made sure everyone departed with gift bags bursting. Brand creators and marketers showered us with goods hoping for one of the great opportunities in the marketing world, a 'brand identifier', which is when a celebrity is charmed enough to use a product themselves in their daily life.
Creators and marketers talked to stars one on one and shared stories about their product's origins and mission statements. It all went down at the SLS Hotel in Beverly Hills, hosted by Secret Room Events who organize gifting suites for every major event in Hollywood.
There were fascinating things to see and fascinating people to meet.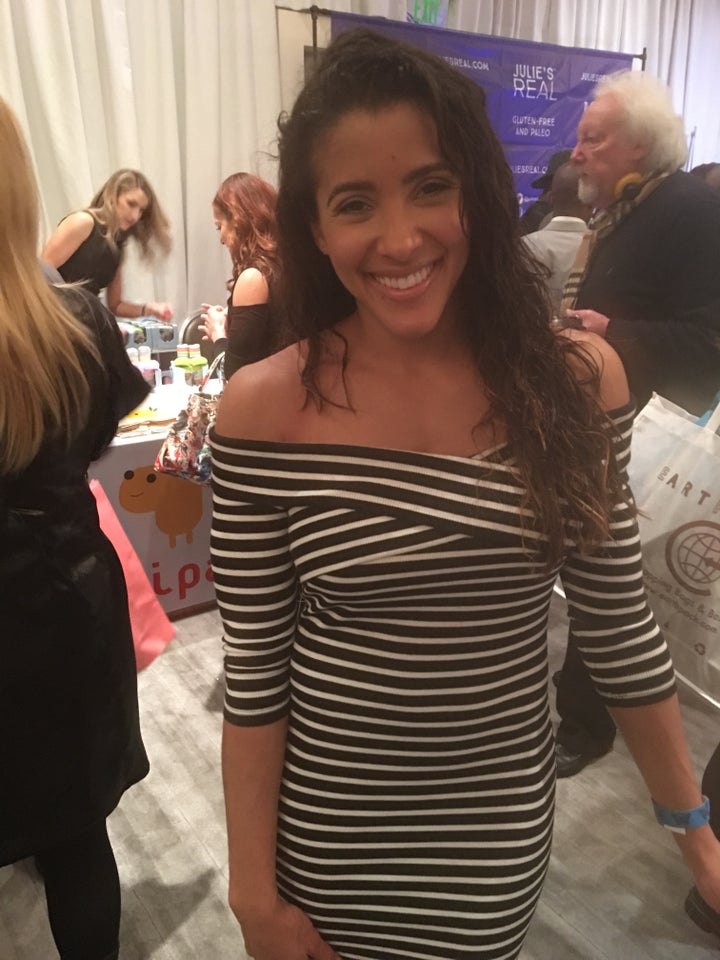 Doris Morgado who stars as 'Marie' in the new Wolverine movie "Logan", starring Hugh Jackman (which just premiered at the Berlin Film Festival this month), as well as working with Denzel Washington and Mark Wahlberg in "2 Guns". She was holding several bags filled with goodies from the glittering suite.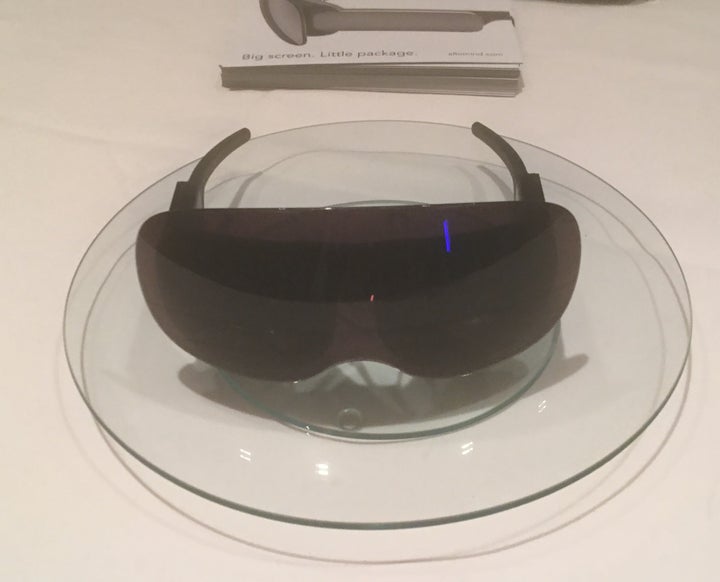 We were both taken with Allowmind's sleek sunglass-looking optics, a lightweight black eyewear - surprisingly lightweight - that immerses you in the feel of an enormous movie theater screen when you put them on. The HD image was crystal clear and with earphones on it was a completely immersive experience. Pretty impressive given I was momentarily able to forget that I was in a particularly loud and busy gifting suite. Look for the Allomind product to debut this year.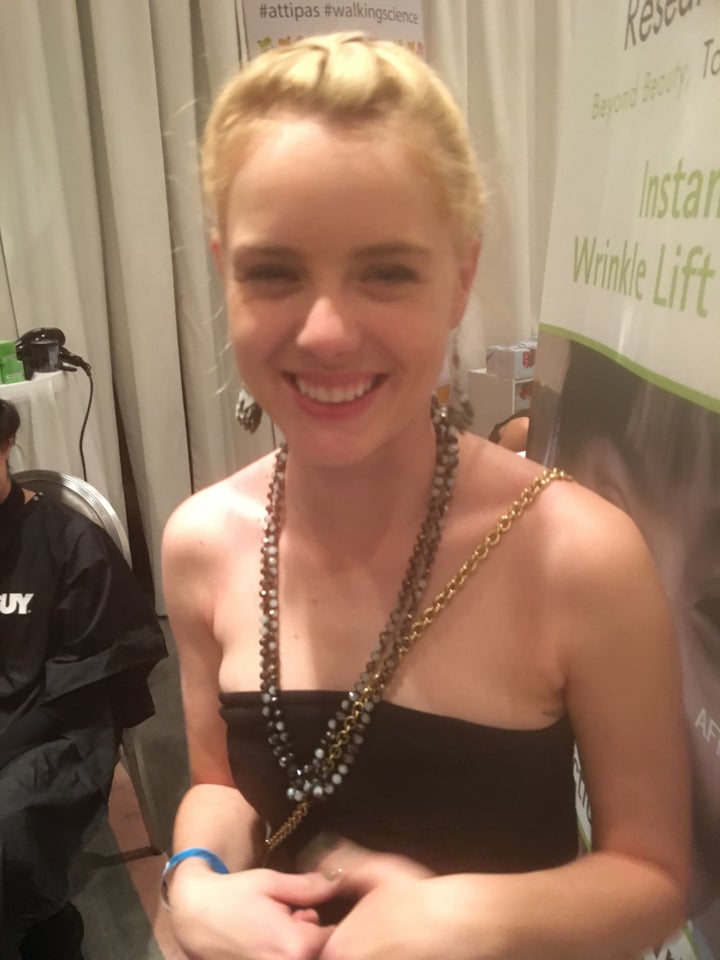 Laura Wiggens, who stars in 20th Century Woman which is nominated this evening for an Oscar for best screenplay tonight, is also known for her work in the Showtime series "Shameless". Also look for her in the upcoming "Rings", the sequel to the iconic horror movie hit "The Ring". Laura was very impressed with Dermesse, a product line 30 years in business - who do private label for very high-end brands - started their own 13 years ago. They do the pharmaceutical grade for dermatologists and plastic surgeons, and decided to do their own version available over the counter. Dermatesse is the same formulation for over the counter.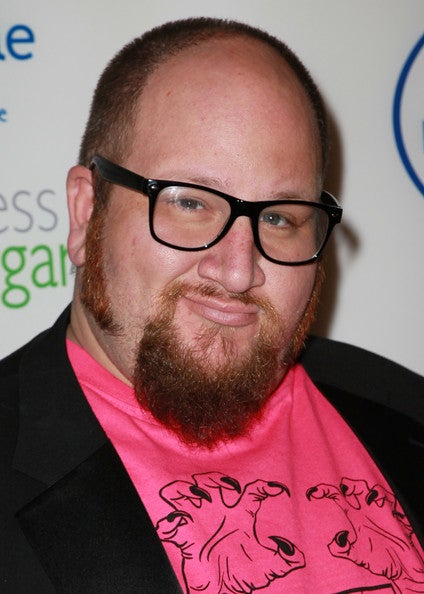 Steve Glickman, the voice of the villain Pigeon Toady in the animated feature "Storks" last year, was speaking very highly of Director Nicholas Stoller and co-star Kelsey Grammer. "When you meet one of your idols, and they're nicer on the set than you had hoped, it's one of the best feelings," he said. He was taken with the Eterna Bella skin product line, designed in Japan, which prides itself on using natural ingredients and no harsh chemicals.
Nominated for an Academy Award tonight, short subject film maker, Juanjo Giménez, director of "Time Code", is from Barcelona and was a little overwhelmed. "I've never seen anything like this," the director shared with me. A reminder that hard core guerrilla film makers often have to beg for every dollar of their budget to see their dreams come true on the screen and must feel like they've crossed through the looking glass when they are handed hundreds of items for free at the gifting suites.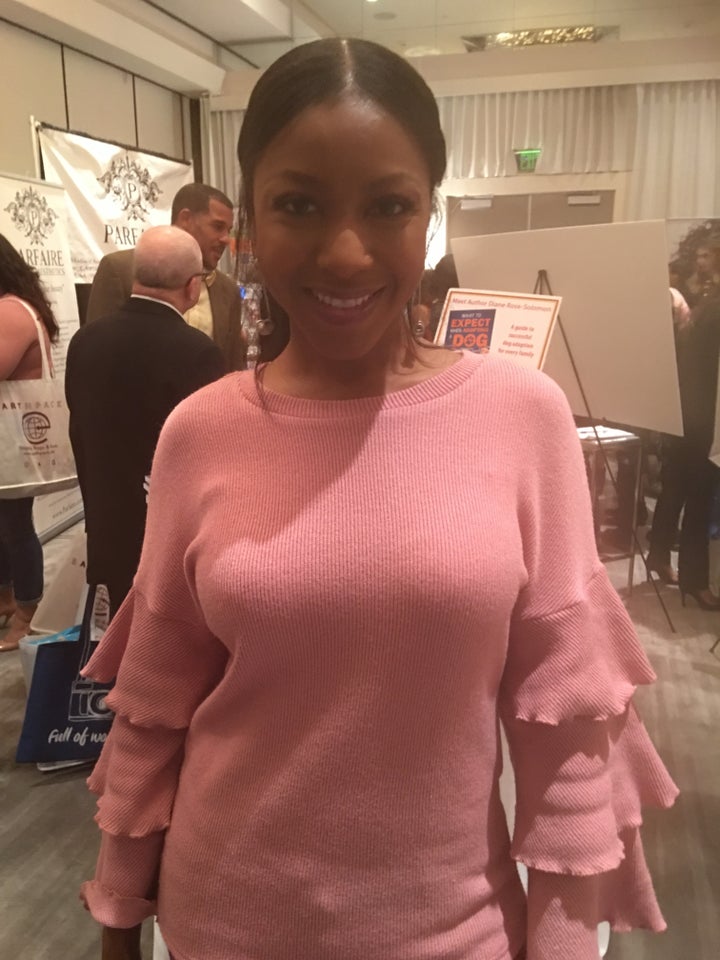 Gabrielle Dennis, who stars in Fox TV's "Rosewood" as Pippy Rosewood was very taken with Catiques – a jewelry designer who recycles and re-purposes products to make unique artistic jewelry that is beautiful.
Screenwriter Ray Gideon, who penned such hits as "Stand By Me", "Starman" and "Mr. Brooks" was very taken with Julie's Own, a natural nut butter spread made by the creators, Julie and Michael Fox. They started their product in 2015 after choosing to switch their diet paleo because of a life-threatening diagnosis Micheal had. Julie made the product for him and her home made nut butter was so healthy, and so good, he decided more people should benefit from it. They use all natural ingredients, whole almond and cashews, not pieces, which many other manufacturers do. They have a huge following from the golf community and feed team USA.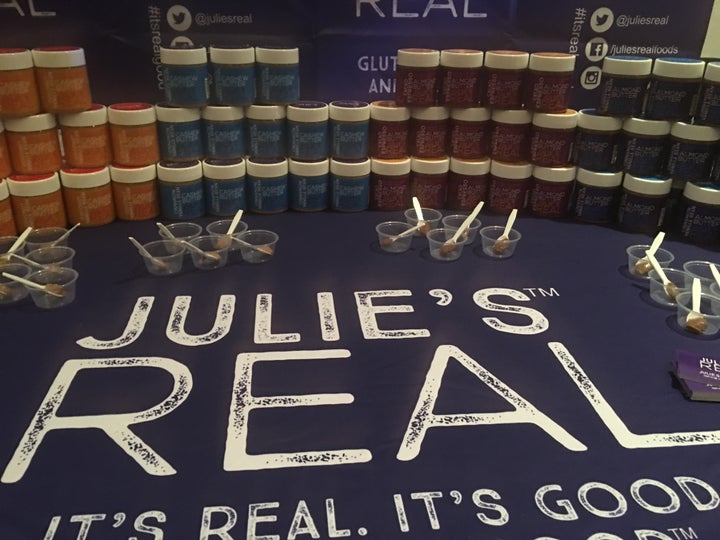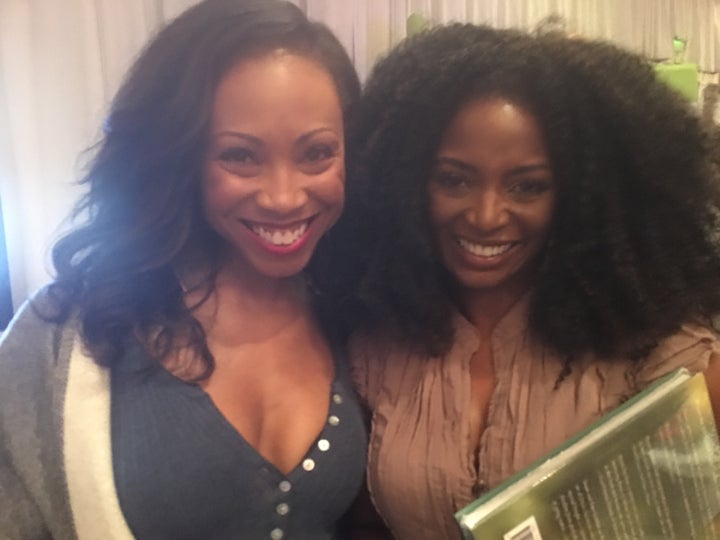 Keena Ferguson, on Fox TV's "Atlanta", as well as the voice of Jedi Master Ranos in the new Star Wars computer game, was another fan of Julie's nut butter. Jillian Reeves – who premiered last night in the TV movie "Media" was a big fan of Wen Beauty products by Chaz Dean. They have a full line of natural hair care products, with all natural ingredients and have branched out into perfume and cologne market as well. I tried the 'Light' for men, and think it's a keeper.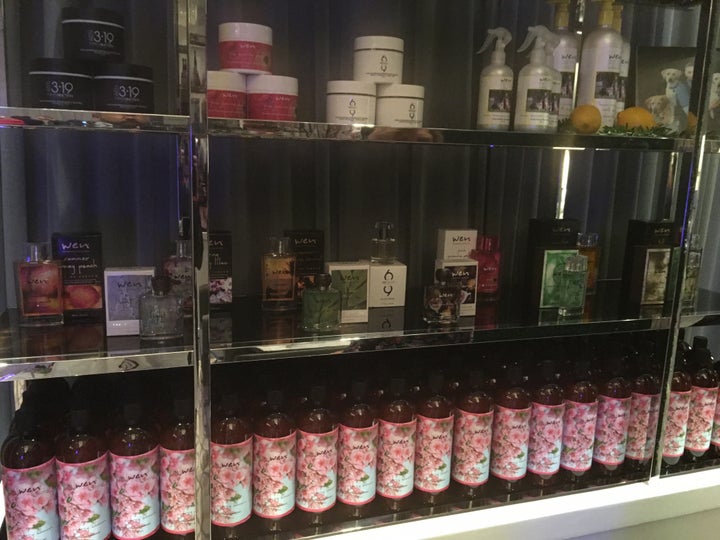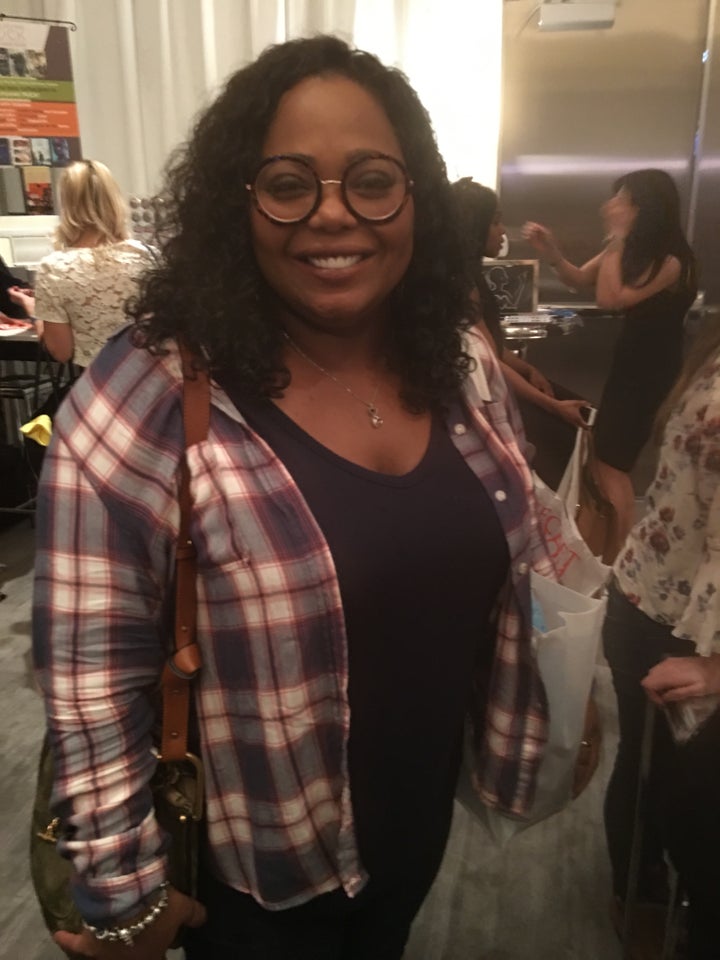 Cocoa Brown, currently starring in "Dying Laughing" with Chris Rock and Jerry Seinfeld, loved the Vivajennz, a beverage purse carrier invented by Jennifer Thomas Geiring. A great idea! Mom's can travel with liquids in style, and single girls can travel with whatever cocktails they like!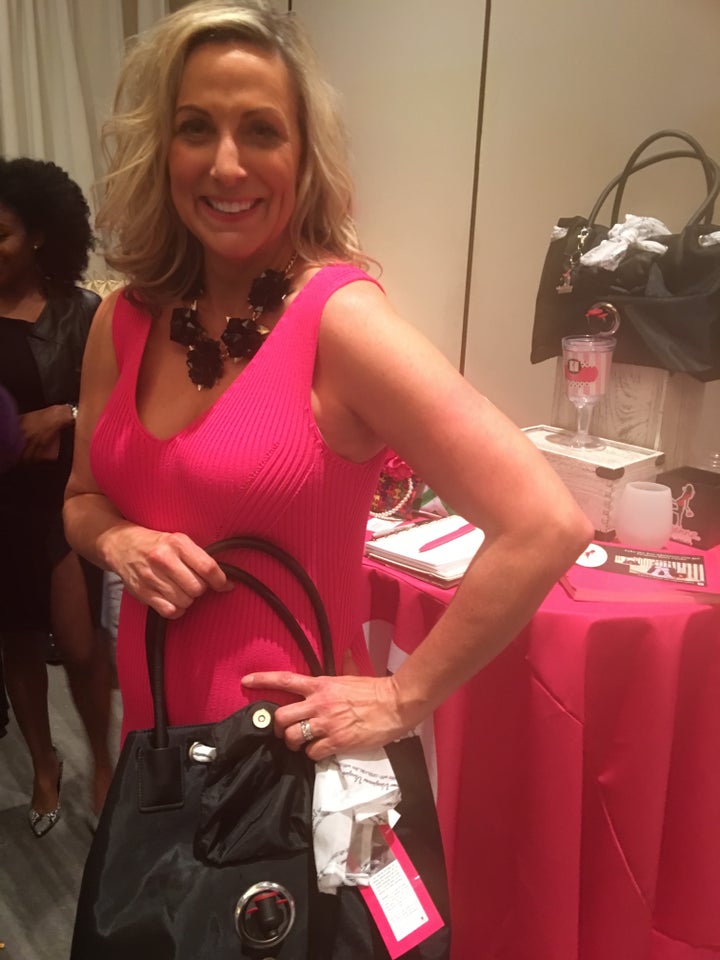 Jennifer has an amazing story, an anesthesiologist by day, inventor by night. Her son, who's autistic, prefers certain colors and flavors of drinks. So when she was on the go with him she cleverly designed this bag. To her surprise, it took off as a big hit when girlfriends cottoned onto it for their more extracurricular activities. Who doesn't want to carry a little hooch in style?
There were many more things to see, Artphere, the high fashion briefcase backpacks, from Japanese designer Keiichi Rosense, whose design work is known in the fashion world, and now branching out giving the opportunity to own art in real life applications.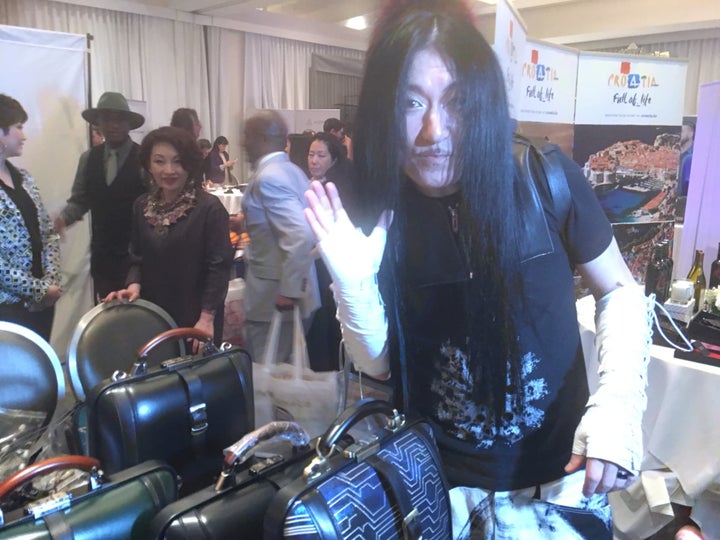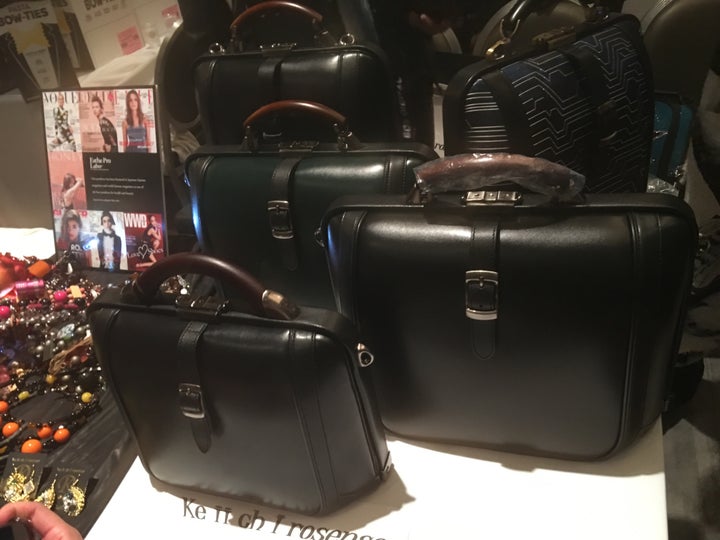 Dorey Aromatherapy, formulated by Mary Ellen Dorey personally with a full line of well care , body care and skin care using the highest quality of organic and wild crafted essential oils. I sampled some and found it quite efficacious!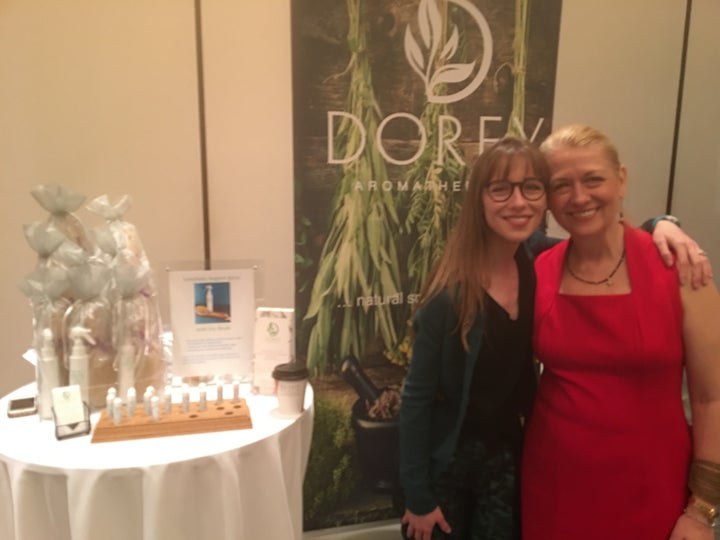 Taaseen Qureshi and Davina Potratz were representing Cavalleri Malibu, with 2 and 3 bedroom condos available from only $1.2M; nice digs! For those of you from out of town, for a condo in Malibu, I'll tell you that's actually a reasonable price.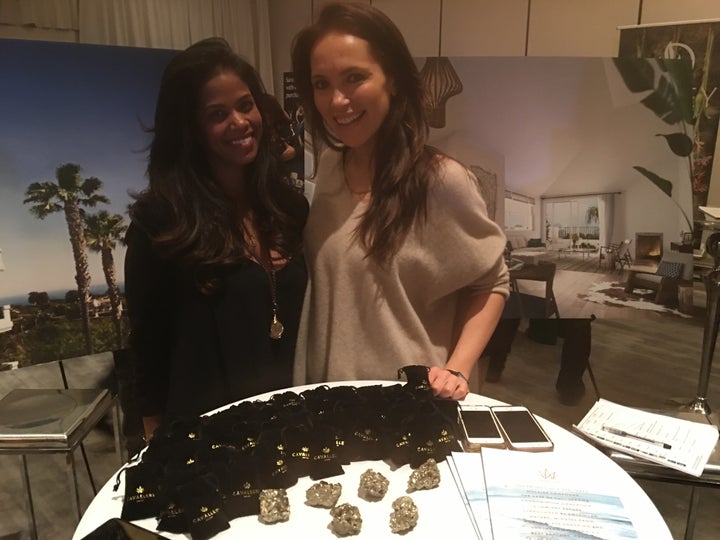 Many more fascinating products included: SleekHair.com, who have 30,000 products in their catalogue, many rare, niche and specialty items. They had a big booth and were doing makeovers for the trendy and the hip. StinkBOSS, invented by a busy mom who figured that putting her kids' shoes and gear in a box and hitting it with ozone killed bacteria, and the smell, and could do the same for you! Auspect Skin Care was there with their full line Australian skin rejuvenation system, their products are terrific which I've written about before. Spoiled Naturally lotion bar, Slice of Life organics gummy bear vitamins, Imedeen skin rejuvenation products, Leuchtturm1917 notebooks, Gotlieb Nature Garden Conservatory and Guylien chocolates!
The swag haul was abundant as in any secret room event!