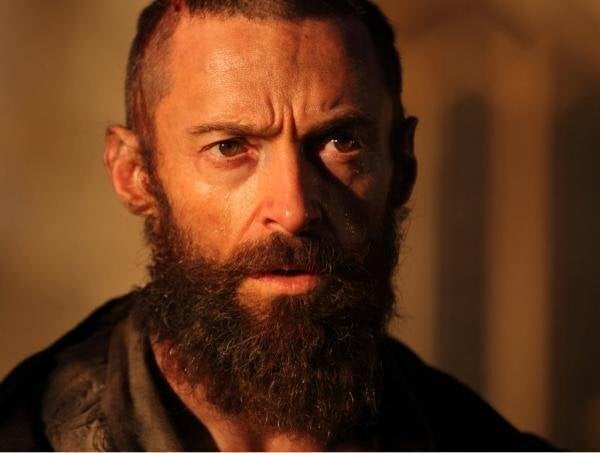 Welcome to For Your Consideration, HuffPost Entertainment's weekly breakdown of all things Oscar. Between now and Feb. 25, 2013, executive arts and entertainment editor Michael Hogan and entertainment editor Christopher Rosen will chat about awards season and which films will make the most noise at the 85th annual Academy Awards.
Rosen: Oh, hey, Mike. I couldn't hear you because I've been blasting the "Les Miserables" featurette for the last four days. That clip is the Milton Berle of the early part of Oscar season. Not only does it make the film look incredible, but also important. It's genetically engineered to make Academy voters exclaim, "'Les Miserables' is revolutionary! Tom Hooper is a genius! Anne Hathaway deserves two trophies! Let's throw this one all the Oscars, some BAFTAs and maybe even a Pulitzer!"
Of course, that might not work. Much was made this week about the Oscar voting deadline moving up to Jan. 3, meaning the end-of-the-year releases will have precious little time to make an impact on voters. There's another wrinkle "Les Miserables" has to contend with as well: Since 2000, only four December releases have won Best Picture ("A Beautiful Mind," "Chicago" and "The Lord of the Rings: The Return of the King" and "Million Dollar Baby"). With its new Christmas Day release date, is "Les Miserables" doomed?
One other "Lincoln" note: With Fox Searchlight surprising everyone by slotting "Hitchcock" on the calendar for Nov. 23, does that make Daniel Day-Lewis the third choice for Best Actor, behind Joaquin Phoenix and now Sir Anthony Hopkins (as Alfred Hitchcock)? Or will the perception that Day-Lewis is an underdog help him gain support throughout the next three months as more backlash against "The Master" begins to build? (I don't think Roger Ebert is going to be the only one who thinks "The Master" is like "Seinfeld": about nothing.)
Now if you'll excuse, I'm gonna run a warm bath and listen to Anne Hathaway sing "I Dreamed A Dream" again. Candles optional.
Hogan: Hey Chris, it feels a bit weird to be writing about the Oscars with the Emmys on TV, but I guess the lesson is that awards season is well and truly here, whether we like it or not. So yes, let's talk about that "Les Miz" featurette (God, what a horrible word): Would it be sad for me to admit that it choked me up? Would it be even sadder for me to acknowledge that I spent the next two days Spotifying the Original London Cast Recording, which I hadn't listened since memorizing the entire thing in or around 1989? Since then, I'd written the musical off as a hopeless corn-fest, but now I'm remembering why it cast such a spell over my hormonally intoxicated 14-year-old self. It's moving as hell, but also funny and rousing and enraging, in ways that fit really well with our 1%/99%/47% world. And of course I agree with you that it was super shrewd of Universal to lead with a video highlighting the fact that the actors sang their parts "live," since it gift-wraps a talking point to Oscar voters who don't want to admit that they cry during "On My Own."
But I share your skepticism! There's a reason people stop listening to "Les Miserables" midway through puberty. It's a bit ... much. And though "Chicago" won Best Picture in 2002, it was the first musical to win since "Oliver" in 1968. (By the way, who knew that four musicals won the top award between 1961 and 1968?) "Les Miz" would be by far the most histrionic musical to win this category, and would have the unwelcome effect of fast-tracking a "Miss Saigon" adaptation, which we can't have. Also: I'm guessing this movie is going to clock in at nearly 3 hours. Do you think that further complicates efforts to get Academy members to see it on a tight deadline?
Those qualms aside, my sources tell me Universal thinks it has this one in the bag. Trouble is, Warner Bros. feels the same way about "Argo."
And then there's "Lincoln." I don't share Sasha Stone's operatic outrage at Lou Lumenick's semi-dubious scoop, but it's certainly worth keeping a few things in mind. We don't know who the "boring" guy is or what his agenda may be, and we don't even know what version of the film he saw. It's still possible "Lincoln" could knock our socks off. I'm expecting it to be better than "War Horse," at least, if only because there's a human in the lead.
I'm not sure what to expect from Hopkins as Hitchcock. If they really dig into his demons -- and his skeevy obsession with all those leading ladies -- things could get really interesting. But if he's just waddling around insulting people in a stodgy accent, I don't think Joaquin and Daniel Day-Lewis have too much to worry about. As for "The Master" backlash, you're unquestionably right: when a film this strange gets hyped that hard, people are bound to feel ripped off. But is anyone seriously questioning Joaquin's performance?
And one last question for you, Chris: Last week, we basically gave Best Actress to J-Law. How does that change with the arrival of Anne Hathaway and Helen Mirren in "Hitchcock"?
Rosen: It's harrowing, right? Ryan Seacrest. Lame presenter patter. Canned acceptance speeches. Something called the Mani-Cam. Ryan Seacrest! This thing is official Soul Asylum: a runaway train.
Which is why it's never good to be the front-runner: You don't want to get crushed under all that early momentum. As recent history has shown with films like "Up in the Air," "The Social Network" and "Extremely Loud and Incredibly Close," being the September choice for Best Picture hardly ever translates into Best Picture. Of course, with "Les Miserables," "Argo," "Silver Linings Playing" and "Lincoln" splitting front-runner duties, perhaps this year will be different.
At the risk of being a philistine, I think all the hand-wringing over the early due date for nominations is just that: hand-wringing. I understand that a large percentage of Academy members are 97-year-old white men, but in 2012, even 97-year-old white men can watch movies five days earlier than they initially anticipated. It shouldn't be that hard. This feels like the Indian summer equivalent of silly season. In the end, if "Les Miserables" falters as an Oscar favorite, it won't be because voters had to cast their ballots early.
I'm not sure what to make of "Hitchcock" either. If anything, the blueprint for Fox Searchlight and Hopkins seems to be Jeff Bridges in "Crazy Heart," whom the studio snuck into the 2009 Oscar race at the eleventh hour and pushed to a Best Actor victory. Of course, Bridges had never won an Oscar, so he had a narrative onto which voters could latch; Hopkins has won, though not since the 1992 ceremony. He's basically the Meryl Streep of this year, which makes Joaquin the equivalent of Michelle Williams and/or Rooney Mara? (Admittedly, this analogy is fraying; Daniel Day-Lewis as Viola Davis? Um.) Hopkins could be laughable as Hitchock -- think Leonardo DiCaprio as J. Edgar -- but, right now, I do think he's a serious, serious contender. Sorry, John Hawkes: Fox Searchlight may have just diverted your awards campaign funds.
The studio has another Sophie's Choice in the Best Actress category: Helen Hunt in "The Sessions" and now, as you mentioned, Helen Mirren. The great Dame could easily win this category, which is as weak as the AFC West. The only thing going against Mirren is that she just won, and the Oscars notoriously like to spread the wealth from year to year. So! If you'll allow me an to indulge in a hilarious what-if scenario: Mirren and Marion Cotillard get ruled out because they recently won, Jennifer Lawrence goes down because her role is too "slight," leaving 8-year-old Quvenzhané Wallis in "Beasts of the Southern Wild" and 85-year-old Emmanuelle Riva in "Amour" to battle it out. Who ya got?
Hogan: I love your hilarious what-if scenario, and, having admittedly seen only part of "Amour" at Toronto (I arrived late, got stuck in the front row, and ultimately decided that I needed to see the whole film under more optimal conditions), I would cast my vote for Wallis. But my money would be on Riva, since Oscars so often double as lifetime-achievement awards.
Searchlight has treated "The Sessions" gallantly, but the film has about as much momentum as Mitt Romney right now. Hunt's performance is incredibly "brave" (in other words, she's naked half the time), and Hawkes disfigures himself to a degree that should make him a shoo-in for a nomination, at least. But you and I have talked about the film's chief obstacle: Who, exactly, do you invite to a movie about a paralyzed man in an iron lung having sex with Helen Hunt?
Well, it's back to the Emmys for me. I'm actually enjoying the show -- and it's reminding me how the Oscars have become the oldest, whitest, least fun awards show of the year. What do you think? Should the Academy invite Jimmy over? He does have a little bit of a Bob Hope thing going on ...
Rosen: Jimmy is growing on me. I thought he was stiff and rushed in the beginning, but he's settled into a Hope-y groove as the ceremony has trudged forward. If we're picking Oscar hosts, though, give me Melissa McCarthy: She's funny, she's smart and she's beloved. Plus, she's a woman -- and as Stephen Colbert taught us during the Emmys, "women are wonderful ... for the most part, obviously."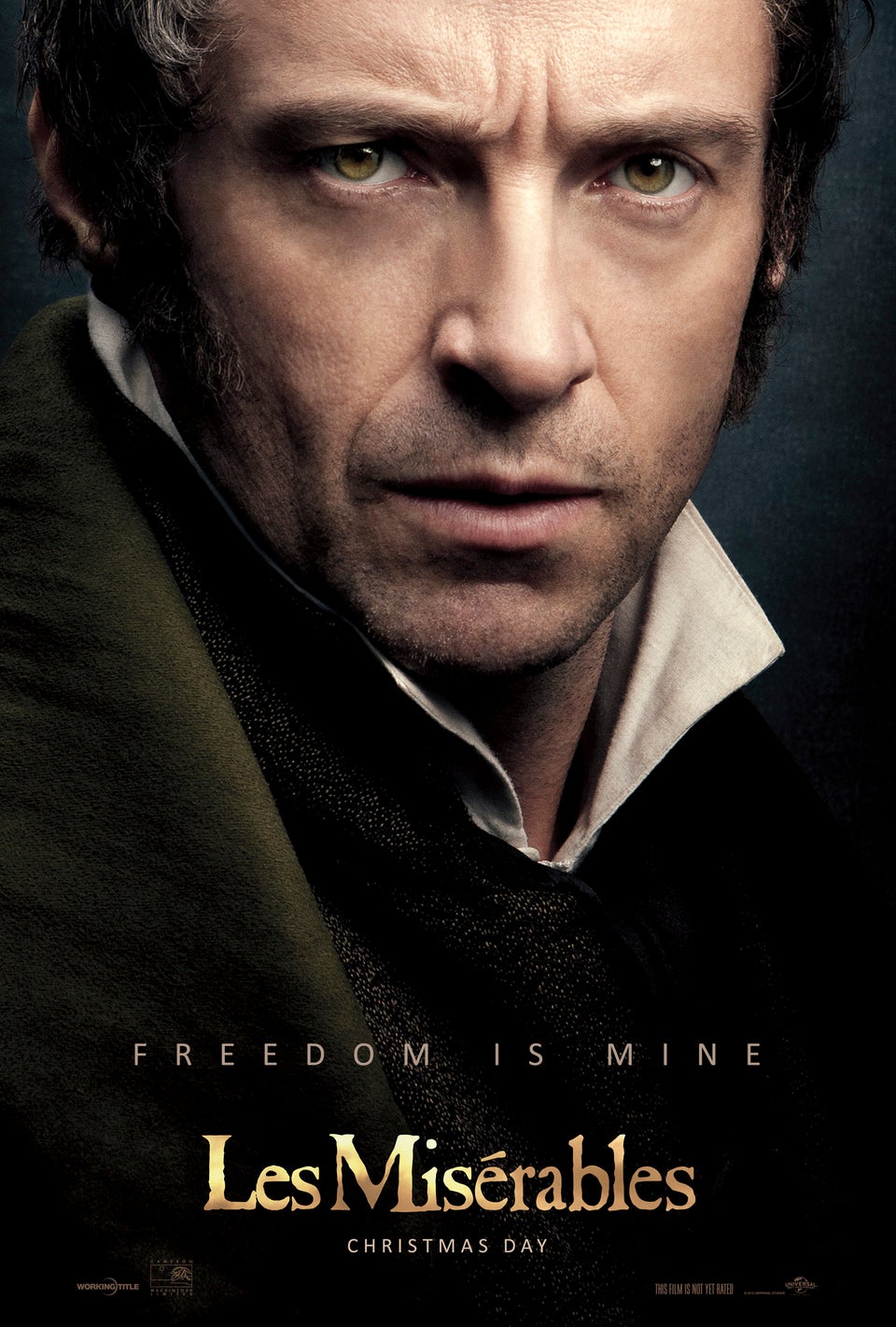 'Les Miserables' Photos
Support HuffPost
The Stakes Have Never Been Higher
Popular in the Community