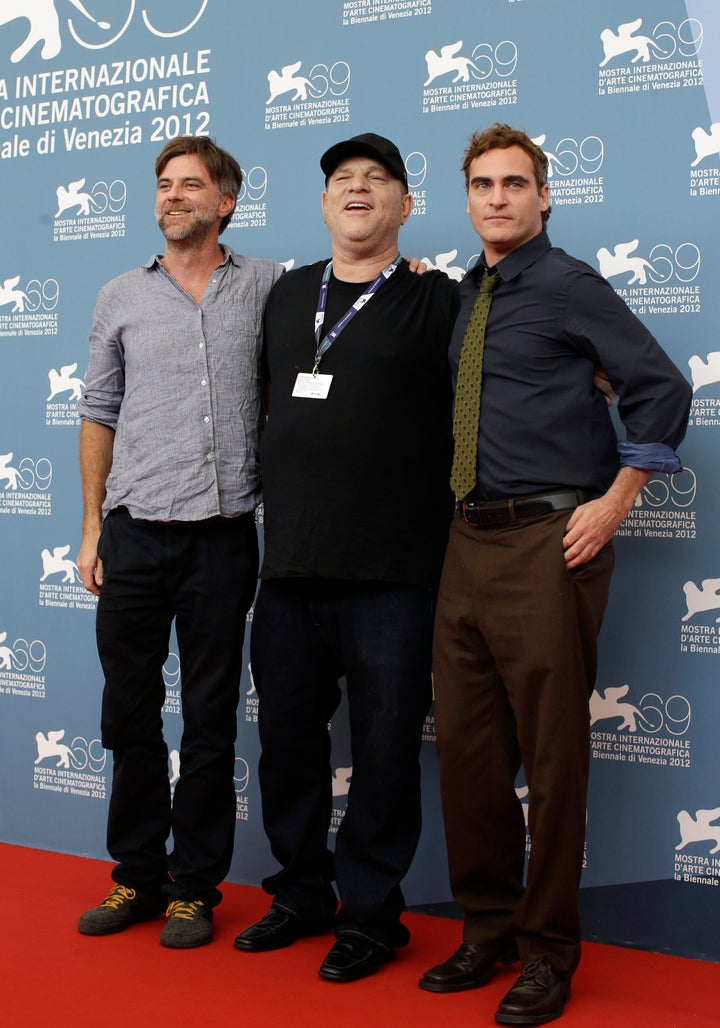 Welcome to For Your Consideration, HuffPost Entertainment's weekly breakdown of all things Oscar. Between now and Feb. 25, 2013, executive arts and entertainment editor Michael Hogan and entertainment editor Christopher Rosen will chat about awards season and which films will make the most noise at the 85th annual Academy Awards.
Rosen: Mike, do you have any KOOL cigarettes? Because Oscar season is already here, and based on the early buzz vibrating out of the Toronto International Film Festival over the last two weeks, we already have quite the two-horse race. There's "Argo," Ben Affleck's throwback thriller about politics and Hollywood (two topics Oscar voters seem to enjoy), and "Silver Linings Playbook," Harvey Weinstein's other big movie in Toronto (after "The Master"), which won the festival's audience award. That puts David O. Russell's comedy drama in the same company as "American Beauty," "Slumdog Millionaire" and "The King's Speech" -- three previous audience award winners which also won Best Picture. This is to say nothing of "The Master," which mostly swept the awards at the Venice Film Festival and debuted to raves in Toronto.
About that film: Like "There Will Be Blood," it will get a Best Picture nomination and a Best Director nomination (for Paul Thomas Anderson). Like "There Will Be Blood," it probably won't win either. But Joaquin Phoenix should clear off some mantle space, because he's a lock to win Best Actor, even in the face of Daniel Day-Lewis' Lincoln impersonation in "Lincoln." (Can a film lose its Best Picture bona fides because of a trailer? Because, um, that "Lincoln" trailer ...) So, I guess that's it, huh? "Silver Linings" for Best Picture, maybe Affleck for Best Director, Phoenix for Best Actor. See you in 2013, Mr. Hogan?
Hogan: Chris, slow your roll just a minute there. What makes you so sure "The Master" won't win Best Picture? So far, I have seen The Weinstein Company treat the film as if Moses had just come down from the mountain carrying two 70-mm film canisters. And let's remember that P.T. Anderson didn't have Harvey Weinstein in his corner when "There Will Be Blood" went up against "No Country For Old Men." If you ask me, the record-breaking box-office numbers for "The Master" are at least as impressive as the TIFF audience award. (By the way, now seems like as good a time as any to give Harvey credit for his ingenious marketing strategy, talking up the 70-mm film-snob stuff in public and then, behind-the-scenes, shrewdly casting "The Master" as the movie Scientology doesn't want you to see.)
Having seen "Silver Linings Playbook," I would also submit that it's no "No Country For Old Men." More like "Flirting With Disaster" with a classier cast and a sharper script. I did not walk out of that screening thinking, "Look out, 'Lincoln.'" Then again, others certainly did -- and I'm the guy who rooted for "Avatar" over "The Hurt Locker" and "The Descendants" over "The Artist." However it turns out, I think we'll know reasonably soon which movie Harvey is backing to go the whole distance. As with Meryl Streep and Michelle Williams in last year's Best Actress race, he'll campaign hard for two nominations in a category but he's only going to invest in one to win.
Which brings us to Best Actor. I have it on good authority that Philip Seymour Hoffman will most likely submit for Best Supporting Actor, leaving the field open for Joaquin Phoenix. But while I agree with you that Daniel Day-Lewis' squeaky "Lincoln" voice lowered his odds of bringing home the gold, I also wouldn't count him out, given how unapologetically odd Phoenix' performance is -- and how fondly old white men like the ones who dominate the ranks of the Academy view Honest Abe. (Also, no: You can't count anyone out based on a trailer.) My big question is why is Disney waiting until after the election to open the movie? Wouldn't it be a great marketing coup to encourage voters to see the movie and remember why the presidency really matters before casting their votes this year?
More questions for you, Chris: Where does "Argo" fit into this? I spoke to a lot of people at Toronto who said it was their favorite movie of the festival. And how is Best Actress shaping up? I hear Greta Gerwig is gunning for a nomination for her performance in "Francis Ha," but the movie still hasn't even found distribution -- owing to the fact that it's black-and-white, which makes it DOA in the home-entertainment market. Will Marion Cotillard return to the podium for the second time in five years, thanks to "Rust and Bone"? I can see Jennifer Lawrence staying in the picture for "Silver Linings Playbook," but my gut tells me she goes for the sure nod in the Best Supporting category. Am I completely blanking on some huge performance that you know perfectly well will win?
Rosen: OK, fine. The race isn't over for "The Master" just yet, and only a fool would argue with how Harvey has handled the rollout thus far. (I do, however, question pushing "The Master" out to 800 theaters on Friday, instead of letting the record-breaking limited release percolate a little longer; the champagne problems caused by having too many legitimate Oscar contenders, I guess.) But, it's just not an "Oscar movie," whatever that term means here in 2012. It's confounding, it demands thought and attention and ends with a whimper. "The Master" is a movie we'll be talking about for the next 30 years, but Oscar movies don't have to last 10 years, let alone 30. (Quick: What film won Best Picture in 2002?) If Harvey is going to spin his Oscar magic on this one for anything other than Phoenix, it'll probably be to get Anderson a long-deserved Best Director win. Unless, Affleck gets the Kevin Costner-Clint Eastwood push for "Argo," of course.
Speaking of "Argo," Warner Bros. will probably mount a campaign similar to the one they did for "The Departed" in 2006: It's the popular film that critics love! Of course, Warner Bros. didn't have to go against Harvey Weinstein and another popular film in 2006. Which brings me to "Silver Linings Playbook," a movie that seems destined to earn a lot of money at the box office.
Here's where I stand on "Silver Linings Playbook," sight unseen: David O. Russell really could have snagged Best Picture in 2010 for "The Fighter," which was more audience-friendly than both "The Social Network" and "The King's Speech," and with Harvey behind him in 2012, that only makes his new film more of a threat. Not to call you crazy about Jennifer Lawrence -- especially since you're totally on-point about Phoenix vs. Hoffman -- but, you crazy. She's a lock to run as Best Actress, especially since the field is weak. There's Cotillard, who just won at the 2008 ceremony, and ... no one else? Emmanuelle Riva in "Amour"? The little girl from "Beasts of the Southern Wild"? Naomi Watts for "The Impossible"? Lawrence has precious little competition and with Harvey behind her -- plus the fact that it's "her time" in 2012 with "The Hunger Games" and all -- I don't see how anyone can beat her. Even Gerwig could lose when stacked up against Lawrence, should "Frances Ha" even come out: There's only room for one ingenue at this ball.
Not to make this into a Weinstein Company PR email, but if "Silver Linings Playbook," Anderson, Lawrence, Phoenix and Robert De Niro (for Best Supporting Actor in "Silver Linings Playbook") all won Oscars this February, would anyone be surprised? With such huge titles -- plus Quentin Tarantino's "Django Unchained" -- this feels like a Harvey year, unless Harvey's last project, Tom Hooper, wows everyone with "Les Miserables."
So, a question for you: Which non-Weinstein films have a shot this year, besides "Argo"? "Les Miserables," "Life of Pi" and "Lincoln"? (Why isn't "Lincoln" coming out before the election? My only guess is because it's not as political as everyone assumes and maybe would get slapped around for not being enough of a polemic during this polarized time.) Or will Kathryn Bigelow make all of this moot with "Zero Dark Thirty," and sweep Best Picture and Best Director once again, leaving Harvey to collect the acting prizes?
Hogan: First things first: "A Beautiful Mind" won Best Picture in 2002. I actually knew that!
Second, I think you're right. I am crazy. J-Law has an open path to Best Actress in her breakout year, and Harvey will no doubt guide her there. That said, the role itself is definitely on the brink between lead and supporting.
Third: If Quvenzhané Wallis doesn't get nominated for "Beasts of the Southern Wild," I will personally dynamite the levees protecting AMPAS from the surging tides of multicultural modernity.
I looked over the release schedule for the rest of the year, and I think you nailed the big non-Weinstein threats in the Best Picture category: "Zero Dark Thirty" (which could be huge, especially if -- as seems likely -- Obama wins), "Life of Pi," "Lincoln" and "Les Miz" (which supposedly knocked the socks off of Universal execs when they saw it earlier this month). I think the Academy will agree with me that "Cloud Atlas" is too hectic and confusing, Tom Hanks notwithstanding, but I suppose it could sneak in and grab a nod. As could "Beasts of the Southern Wild," please. It's still too early to count out "The Hobbit" and "Flight," and I'm still trying to get a straight answer concerning "Anna Karenina": one minute I hear it's great, the next I hear not so much. Joe Wright and Kiera Knightley picked up a Best Picture nomination with their last collaboration, "Atonement," so there's certainly some pedigree there.
By the way, fair warning: If "Django Unchained" is half as good as "Inglourious Basterds," I'm going to spend the height of Oscar season irrationally rooting for it to go the distance.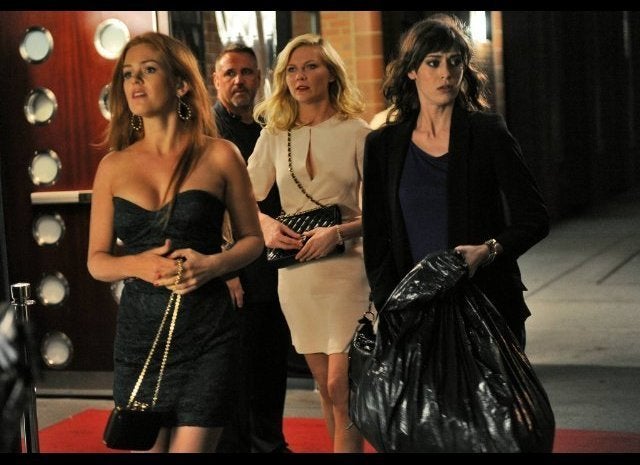 Fall Movie Preview 2012
Popular in the Community