Will Smith's infamous slap of Chris Rock at last year's Oscars has led the awards show's sponsor to build a crisis team for anything it "may not anticipate" ahead of this year's ceremony in March.
"We have a whole crisis team, something we've never had before, and many plans in place," Kramer said. "We've run many scenarios. So it is our hope that we will be prepared for anything that we may not anticipate right now but that we're planning for just in case it does happen."
The slap, Kramer continued, opened academy leaders to consider what could occur during the Oscars and how they will react.
"But these crisis plans — the crisis communication teams and structures we have in place — allow us to say this is the group that we have to gather very quickly. This is how we all come together. This is the spokesperson. This will be the statement," he said.
"And obviously depending on the specifics of the crisis, and let's hope something doesn't happen and we never have to use these, but we already have frameworks in place that we can modify."
"We learned from this that the academy must be fully transparent and accountable in our actions, and particularly in times of crisis you must act swiftly, compassionately and decisively for ourselves and for our industry," Yang said. "You should and can expect no less from us going forward."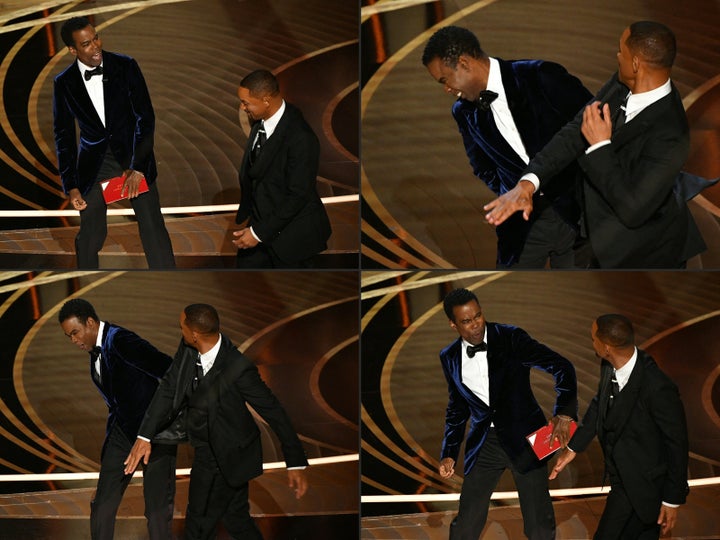 Jimmy Kimmel is set to host this year's post-slap ceremony on March 12.
Kramer, in his interview with Time, described Kimmel as knowing how to deal with live TV and a live audience.
"That's why you want someone like Jimmy on stage who is used to dealing with live TV: Things don't always go as planned. So you have a host in place who can really pivot and manage those moments," Kramer said.
Watch Smith's TikTok below.
Popular in the Community