(Reuters) - Singer Carrie Underwood returned to the stage on Sunday after a serious face injury as country stars went back to Las Vegas for the first time since a mass shooting there last October.
Opening the three-hour Academy of Country Music (ACM) awards show at a hotel less than a mile from the scene of the Oct. 1 shooting that killed 58 people and wounded more than 850, singer Jason Aldean paid tribute to the victims and invoked the healing power of music.
"We wanted to open the show with something that sums up what it's like for our country music family to be back in Las Vegas for the first time since October 1," said Aldean, who was performing on stage when a gunman opened fire on the Route 91 Harvest country festival from the window of a hotel on the Vegas strip.
"We thought about starting with a song, but it's a lot bigger than a single song. It's everything you'll hear tonight," said the "You Make It Easy" singer, who was later named entertainer of the year.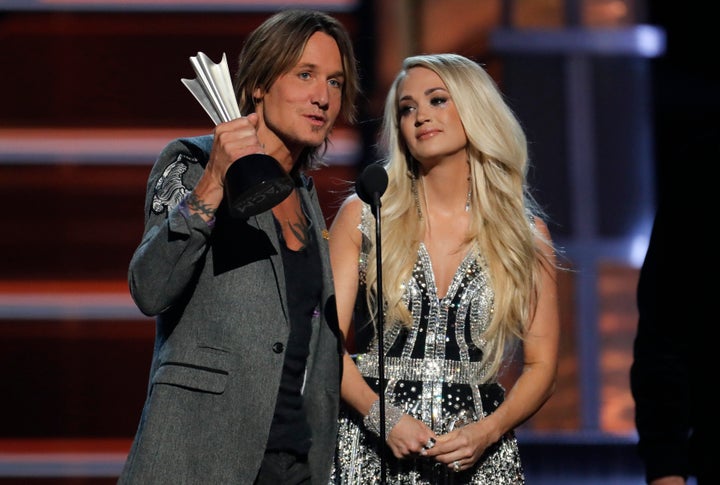 In the most anticipated performance of the night, Underwood emerged from five months of isolation following a fall at her home that required 40-50 stitches to her face.
Performing her new single "Cry Pretty," her face seemed well recovered and Underwood was welcomed back with a long standing ovation that left the former "American Idol" winner overcome with emotion.
"I'm still kinda shaky right now," Underwood said afterward, fighting back tears.
Miranda Lambert was named female vocalist of the year for the 9th time in a row, and she also won best song for her heartbreaking single "Tin Man," thought to be inspired by her 2015 divorce from country star Blake Shelton.
"Thanks for sharing my broken heart with me," said Lambert, accepting her award in front of an audience that included Shelton and his new girlfriend, pop singer Gwen Stefani.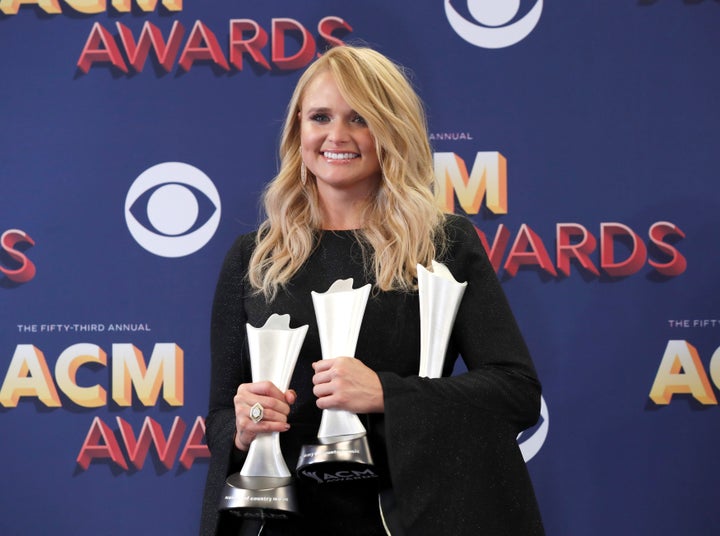 Lambert also made ACM history by taking her all-time wins to 32, surpassing the record held by veteran duo Brooks & Dunn.
Other winners on Sunday included Chris Stapleton for both male vocalist and album of the year for "From a Room: Vol. 1"; Old Dominion for vocal group of the year, and Brothers Osborne for vocal duo of the year.
Stapleton was not present because his wife was expecting twins. Show host Reba McEntire, accepting the award on his behalf, broke the news of their arrival.
"We just found out that those little rascals came a little bit early. Hot off the press, twin boys," said McEntire.
Popular in the Community