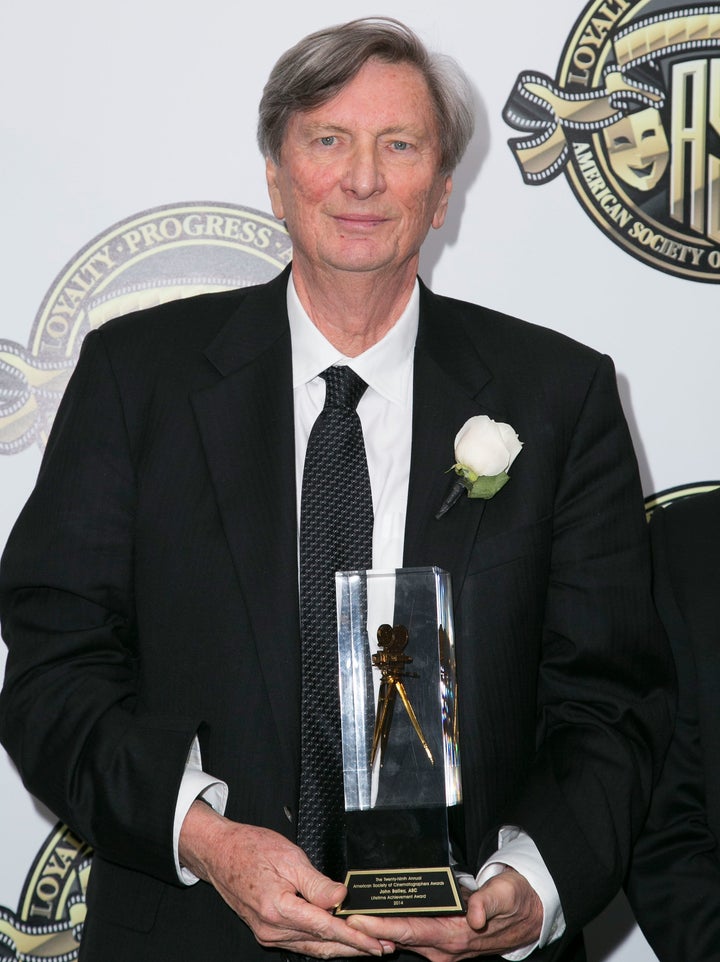 According to the new chief, John Bailey, the Academy will remain devoted to broadening inclusiveness. A longtime cinematographer whose credits include "Ordinary People," "Groundhog Day" and "As Good As It Gets," Bailey told The Hollywood Reporter that he will continue to address the "very visible open wound" reflected in the #OscarsSoWhite campaign, which pushed back against two consecutive years (2015 and 2016) of all white acting nominees.
The Academy, which votes for the Oscars and oversees film-preservation endeavors, is still overwhelmingly white (87 percent) and male (72 percent), despite an increase in invitations sent to women and artists of color over the past two years. Bailey wants to keep that diversification going, and he also wants to invite "non-traditional members from the international community" to join. 
"The fact of the matter is, I have been engaged personally on the issue of diversity and inclusion before it became a buzzword," Bailey told THR. "Yes, I'm a 75-year-old white heterosexual male; that defines me, but it doesn't limit me. [...] It's a big needle to move, and you can't just say, we have this goal of such and such percentage. It's not about mollifying anybody in terms of where they think the needle should be. It's about engaging the idea of diversity and reaching out as much as we can." 
Bailey, who is entering his 15th year on the Academy's Board of Governors, beat out casting director David Rubin to win the presidency, after Laura Dern declined the nomination. Insiders (including Academy CEO Dawn Hudson) reportedly expected Dern to win, but the "Big Little Lies" actress was too busy for the post, which has morphed from honorary title to full-time job. Bailey told Vanity Fair he plans not to work for the next year so he can focus on leadership duties.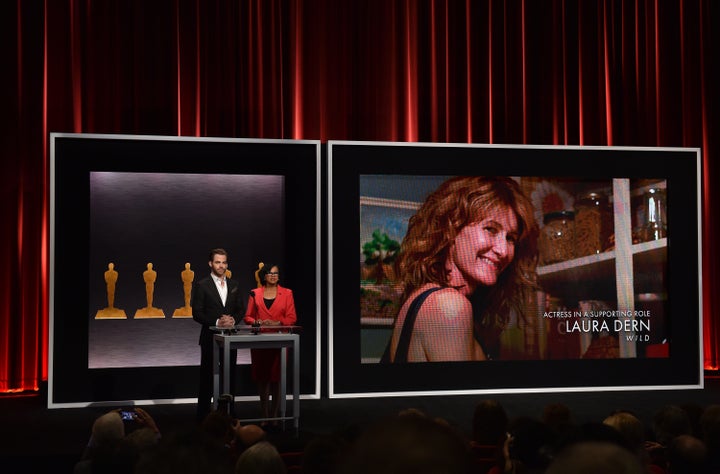 Last year, the group announced a plan to double the "number of women and diverse members of the Academy by 2020." Bailey said he's "not really in the weeds" ― whatever that means ― on that goal's progress, but he acknowledged "there is so much untapped talent out there, and there is always new talent coming on line." 
Following Boone Isaacs' progressive term and Dern's front-runner status as her successor, Bailey has his work cut out for him. No cinematographer has ever held this position ― it's usually executives, producers, directors or actors ― so Bailey's reign could signal bright things for below-the-line artists who are sometimes sidelined in the Hollywood hierarchy. 
"I have been hiring men and women of different ethnic, socioeconomic and racial types ever since I have been shooting movies because it is important to me," Bailey told Deadline. "This whole notion of the Academy moving toward diversity I completely support and laud." 
REAL LIFE. REAL NEWS. REAL VOICES.
Help us tell more of the stories that matter from voices that too often remain unheard.
BEFORE YOU GO