How would you react if a group of nine men approached you, handed you a flower and started singing?
Vocal Point, an a capella ensemble at Brigham Young University, did just that.
The video above shows students reacting to the guys in the most priceless ways. Some were alarmed, others were embarrassed and then there were those who totally embraced it.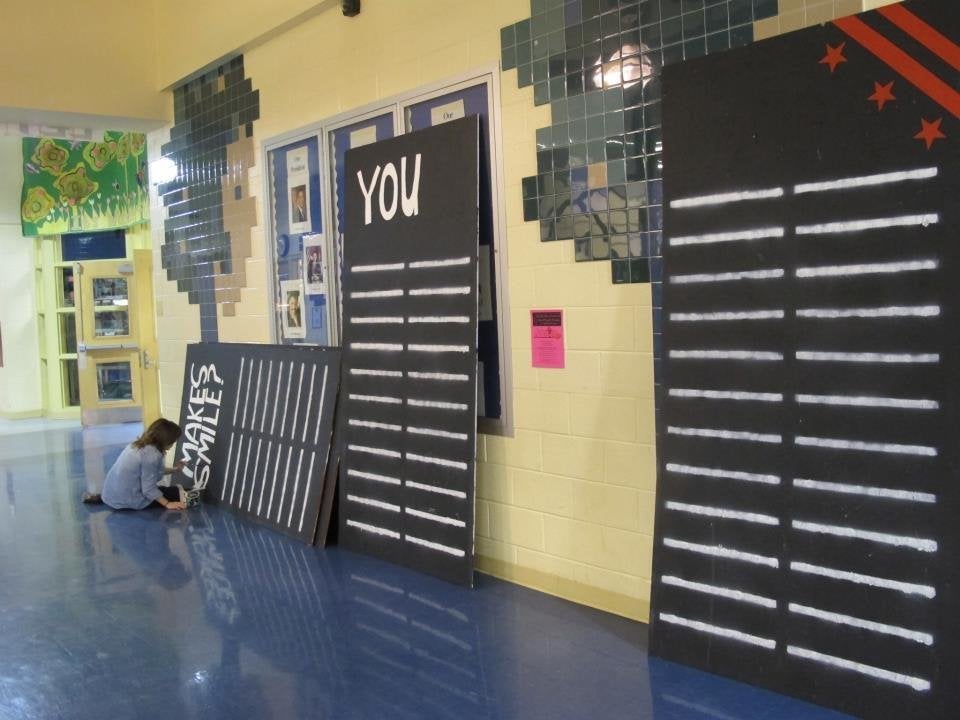 What Makes You Smile? Chalk Mural
Popular in the Community