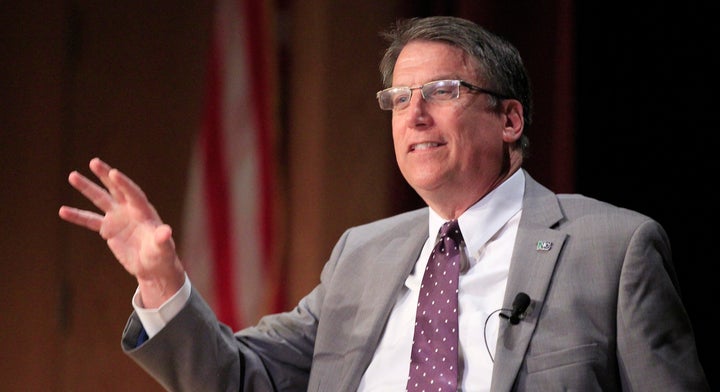 The Atlantic Coast Conference football championship game will be held in Orlando on Dec. 3, after conference officials decided to pull out of North Carolina because of the state's new law that discriminates against lesbian, gay, bisexual and transgender individuals. 
The law, known as HB2, bars cities and localities from enacting anti-discrimination policies that protect people on the basis of sexual orientation and gender identity. It also prevents schools from allowing transgender students to use the restroom that correspondents with their gender identity, rather than the gender on their birth certificate.
North Carolina has had a steady stream of bad press and businesses leaving the state since Gov. Pat McCrory (R) signed HB2 into law in March. 
The ACC championship game was originally supposed to be held in Charlotte. But this month, officials put out a statement saying it would be moved. 
"Every one of our 15 universities is strongly committed to these values and therefore, we will continue to host ACC championships at campus sites," the ACC statement said. "We believe North Carolina House Bill 2 is inconsistent with these values, and as a result, we will relocate all neutral-site championships for the 2016-17 academic year."
Florida does not have a law that provides protections on the basis of sexual orientation and gender identity. Orlando, however, has a human rights ordinance that does include those categories. 
The Orlando Sentinel reports that local community leaders received a questionnaire from the ACC "inquiring about the inclusiveness of the area, working to confirm legislation and ordinances were in place that would prevent a situation similar to the North Carolina controversy."
Charlotte actually did have LGBT protections at one point ― which is what set off the backlash from Republicans. The city council passed a nondiscrimination ordinance in February, leading to state officials pushing HB2 in order to overturn it. 
REAL LIFE. REAL NEWS. REAL VOICES.
Help us tell more of the stories that matter from voices that too often remain unheard.