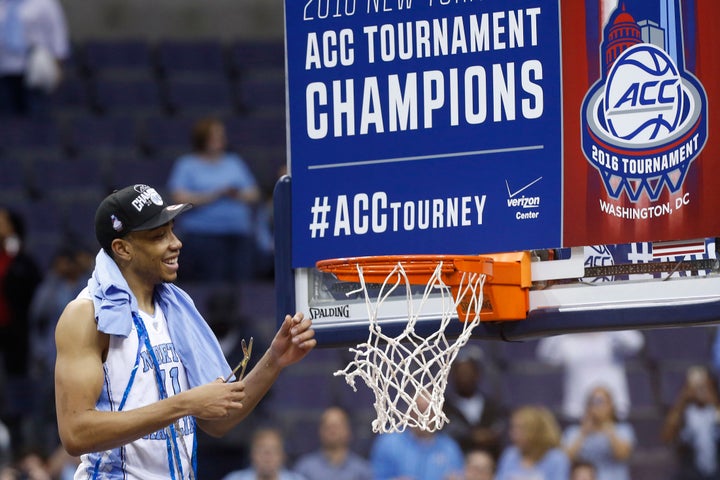 The Atlantic Coast Conference on Wednesday said it would move 10 college sports championships from North Carolina, lengthening the list of prominent groups taking a stand this year against a state law that restricts rights for gay and transgender people.
Two days ago, the National Collegiate Athletic Association (NCAA) announced it would relocate seven championship sporting events from North Carolina for the 2016-17 season in protest of the law known as House Bill 2 or H.B. 2.
The measure, enacted in March, requires transgender people to use bathrooms in publicly owned buildings that correspond with the gender listed on their birth certificate, not the gender they identify as. The law also bars local government measures aimed at protecting lesbian, gay, bisexual and transgender people from discrimination.
The ACC's decision will affect championships in soccer, football, swimming and diving, basketball, tennis, golf and baseball that were to be held at neutral sites across North Carolina. New locations for the events have not been announced.
"The decision to move the neutral site championships out of North Carolina while H.B. 2 remains the law was not an easy one but it is consistent with the shared values of inclusion and non-discrimination at all of our institutions," Clemson University President James Clements, chairman of the ACC Council of Presidents, said in a statement.
Earlier in the week, ACC Commissioner John Swofford issued a statement to media outlets saying it was time for North Carolina lawmakers to repeal the measure, which he said ran "counter to basic human rights."
North Carolina's law has made the state a focal point in the U.S. battle over transgender rights, and the fallout since its passage by the Republican-led legislature continues to build.
In July, the National Basketball Association pulled its 2017 All-Star Game from Charlotte over objections to H.B. 2. Performers including Bruce Springsteen, Maroon 5 and Pearl Jam canceled shows and companies such as PayPal Holdings and Deutsche Bank scrapped plans to add jobs in the state for the same reason.
"It has never been more clear than it is right now - H.B. 2 is hurting our state every minute that it remains law," said Chris Sgro, executive director of Equality NC, an advocacy group.
Republican leaders in the state, including Governor Pat McCrory, have not backed off their support for the measure.
"The truth remains that this law was never about and does not promote discrimination," said Republican Tim Moore, speaker of the state House of Representatives. He called the decisions by the NCAA and ACC this week "unfortunate."
(Reporting by Colleen Jenkins; editing by Grant McCool)
Before You Go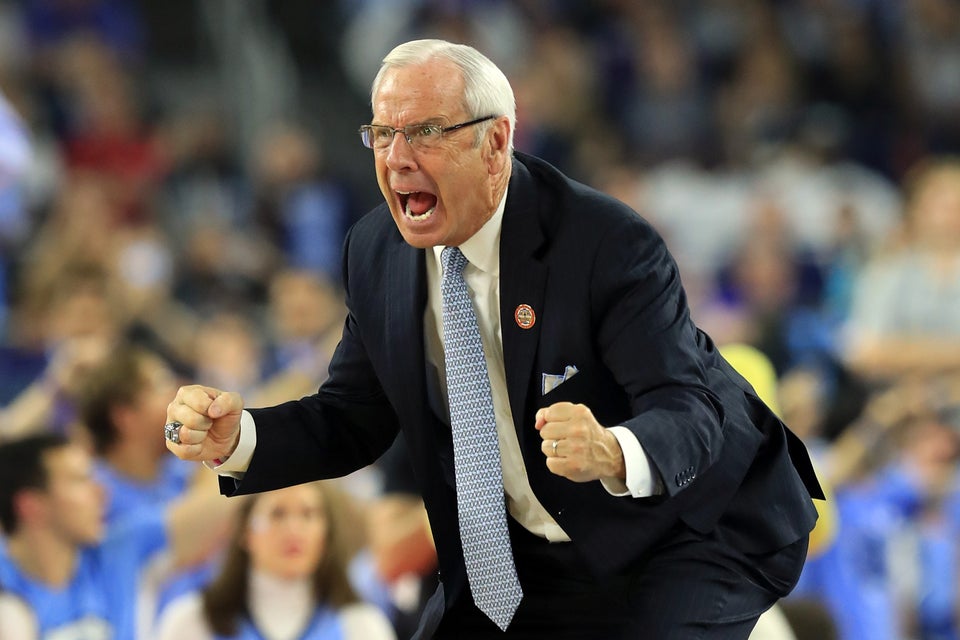 The 2016 NCAA Championship Game