Suyen Barahona is from Managua, Nicaragua. After completing her undergraduate degree, she continued her studies as a Fulbright scholar, completing a Master of Science in environmental studies with a concentration in environmental policy at Ohio University. Upon returning home, Suyen wanted to provide low-income women across Nicaragua opportunities to move up the social and economic ladder through social entrepreneurship. Suyen and a team of other Fulbright alumni are now working with the NicaWomen Social Entrepreneurship Program to run a social enterprise incubator that focuses on gender empowerment, business training, and accessing professional and social networks. Suyen is convinced that "when sleeping women wake, mountains move".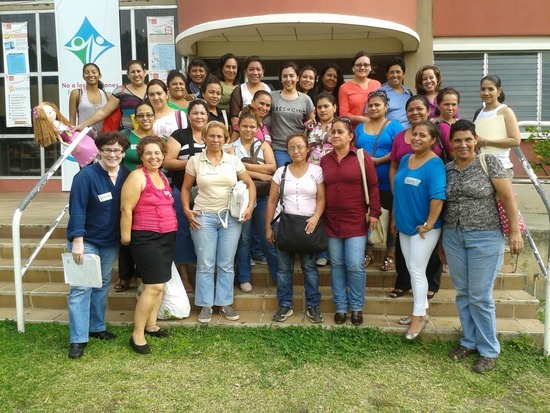 Suyen's project is one of 33 projects now posted online as part of the Alumni Engagement and Innovation Fund (AEIF) 2.0, an initiative created in partnership by the U.S. Department of State and Rockethub, an online crowdfunding platform. Participants of AEIF 2.0 are State Department international exchange program alumni. These alumni have utilized the skills and knowledge they gained through their exchange programs to create public service projects that have a social impact on communities worldwide, crafting innovative solutions to some of the world's toughest challenges.
Through AEIF 2.0, exchange program alumni post their projects on Rockethub's crowdfunding platform, allowing a large number of people to donate small amounts of money to the projects online. Projects are posted from around the world, ranging from Vietnam, to Russia, to Ghana, to the United States.
Participants have until September 14th to raise funds for their innovative initiatives, which are posted here. By building on the State Department's Alumni Engagement Innovation Fund that has invested in more than 150 innovative service projects in more than 80 countries, AEIF 2.0 allows exchange program alumni to tackle the world's toughest challenges, beginning at the grassroots level.
Related
Popular in the Community