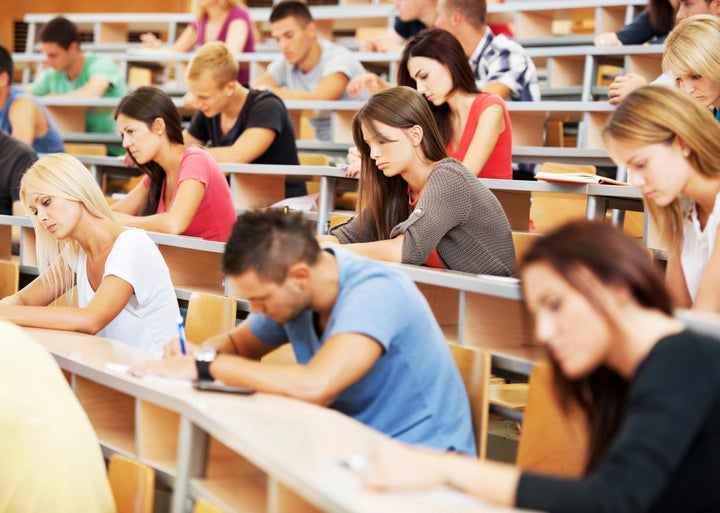 The selection of Wisconsin Congressman Paul Ryan as the Republican Vice Presidential candidate has ignited an intense debate over his proposed budget with the lion share of the spotlight focusing on the future of the Medicare program. The future of Medicare is a very critical issue and the attention that it has received has been well warranted. There is no doubt that besides the importance of the program itself, the primary reason for the issue's salience is that it directly affects a very active voting bloc: senior citizens and those who are soon to reach that status.
Unfortunately, the same cannot be said for the groups of people that would bear the most devastating brunt of the Ryan Budget Plan: low income families and especially their children. Nearly two thirds of Ryan's cuts would be to programs aimed at this group. This group is an easy target for political, economic, and social marginalization because poor people can't afford to fund political campaigns or super PACs and children under the age of 18 can't vote. As a result, both groups are heavily slighted in the political debate.
Evidence of this is the virtual silence in the national debate on the more than one million students who would lose access to an already dwindling Pell Grant program over the next 10 years under the Ryan plan. These cuts, along with a doubling of the Stafford Loan interest rate and an ending of loan interest subsidies for enrolled students, threaten to significantly alter the social mobility of an entire generation. Higher education has long been the primary means of advancement for historically oppressed and economically disadvantaged groups of people. Stories like that of Charlotte Howard of Atlanta, Georgia abound across the nation but often do not get prominent media attention. Charlotte tells her story below:
My name is Charlotte Haywood and I was supposed to be entering my second year at Clark Atlanta University. At the age of fifteen I began co-hosting a talk show for youth and have always been active with community service. This school year is not going as planned. I was recently denied a student loan. Unfortunately, my mother lost her job and with the economy the way it is she has not been able to find a job and my father is a small business owner who has maxed out both his credit and his savings. I have a sister who is also in college, and my little brother graduates in May and will enter college next fall so paying for school is a struggle. FAFSA did not award me with enough money to pay for the rest of my tuition, not even half. I sit and fill out countless scholarships online but unfortunately I haven't received any, and I am not alone. Personally, I know at least three other students in my situation. I find myself frustrated and scared. My biggest fear is to not be able to go to school. I'm not perfect and I've made mistakes but earning a college degree is something I've always dreamed about. I would hate for something as trivial as money to be my obstacle but I can hope and pray. Graduating from an Historically Black College and University (HBCU) is my dream. I plan to keep working at it and in the meantime I plan to stay connected to the community through my work with National Action Network's Youth Move and my weekly talk show and blog. I am hoping to find a way or make one.
In the same way that the National Action Network under the leadership of Reverend Al
Sharpton has launched a voter engagement tour and other organizations like the NAACP and Urban League have initiated similar efforts to contend against legislation aimed at suppressing access to the voting booth; a similar response must be mounted in order to push back against efforts to limit access to higher education particularly for low income students. Low income students have been underrepresented for decades in colleges and universities and they are still less likely to enroll in institutions of higher learning even when they qualify academically. Education for a Better America (EBA) is attempting to meet this need by launching a higher education awareness and dropout prevention initiative that will begin on October 27 at Florida Memorial University and proceed initially to Atlanta, Chicago, Washington D.C. and New York City.
EBA President Dominique Sharpton (eldest daughter of Reverend Al Sharpton), stated that the organization's mission is to "build bridges between policymakers and the classrooms by supporting innovations in the delivery of education; creating a dialogue between policymakers, community leaders, educators, parents, and students; and disseminating information and findings that will positively impact our schools." The organization will partner with community leaders and organizations to expose students and parents to college planning, admissions, financial aid, and other pertinent information related to higher education.
Each program will include specific deliverables to ensure follow up. Examples of deliverables include FAFSA awareness, online career assessments, scholarship information, admissions requirements, and college tours. The agenda will include sessions on selecting a college, admissions processes, entrance exam preparation, pre-college programs, scholarships, financial aid, and skills needed for college. There will also be sessions aimed at addressing the holistic development of the students including mentoring, community involvement, internships, maximizing the high school experience, and encouraging students to stay in school. Initiatives such as the program offered by Education for a Better America are essential to creating a better future for the next generation.
Calling all HuffPost superfans!
Sign up for membership to become a founding member and help shape HuffPost's next chapter