By Icelandic Poet Kristjan Einarsson fra Djupalaek (1916-1994)
From In the Vineyard, a collection of poems (1966)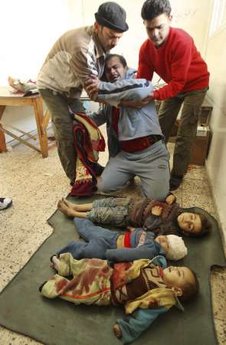 Little girl. Little girl.
Little dark eyed dark haired girl
lies shot.
Dark red blood in wavy hair.
Skull broken.
I'm a Brit, the day's daring
soldier, south in Palestine,
but at night alone, sad,
just a boy, mama's little lad.
My sin is great. Oh my sister.
I swear, it was an accident.
Like a dagger it cut the heart,
my heart, oh, my sister,
forgive me, forgive me, so sad,
my child, my child.
I meant to shoot your dad.