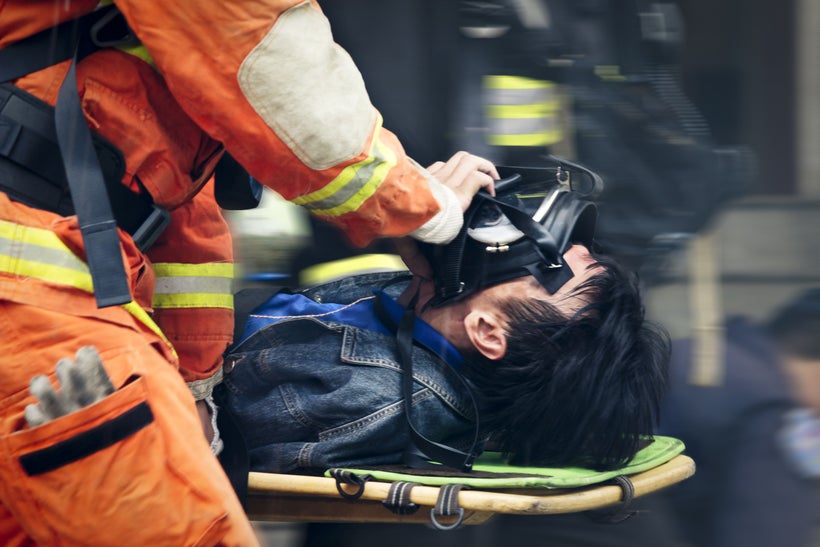 Sleep deprivation is pervasive and likely a result of untreated sleep disorders, such as Obstructive Sleep Apnea (OSA); an individual will likely encounter another person and be able to immediately commiserate on having poor sleep or lack thereof. The adverse results of sleep deprivation affect all aspects of a person's life, including physical and mental health. Copious research shows that OSA is a life-threatening condition, including an increased risk of stroke, heart disease, kidney disease, impaired concentration, brain damage, mood changes, impaired glucose tolerance and insulin resistance.
However, as deleterious as these consequences are to an individual they are even greater to the safety of the general public. Injuries and accidents in the workplace are significantly increased with untreated sleep disorders. Drowsy driving, (including OSA) is linked in 328,000 crashes each year. For example, people with untreated sleep apnea are twice as likely to have had an occupational injury and three times as likely to suffer injuries that were fatigue-related. Accidents were the fourth leading cause of fatalities in the United States.
A Harvard School of Public Health study revealed that sleep apnea among truck drivers is a major public health issue; over 3,600 truck drivers were reviewed and researchers found those with untreated sleep apnea were five times as likely to get into preventable accidents compared with drivers without OSA. "The National Transportation Safety Board, in their 2016 report, said one of the top priorities is to reduce accidents related to operator fatigue," says Russo, a U.S. Representative (D-Ill) from 1975-1993, now CEO of Russo Capitol Strategies. "Operator fatigue can happen from many different factors, but one of the biggest is untreated sleep apnea. They are much more aware of sleep disorders today than ever before." The Department of Transportation (DOT) has taken initial steps and proposals to issue a regulation (Federal Motor Carrier Safety Administration – 2014-0419 and FRA-2015-0111), which could result in mandating screening, diagnosing, treating, and tracking compliance for OSA in highway and rail professionals. The state of New York already requires employees of the Long Island Rail Road and the Metro-North Railroad to be screened for sleep apnea after a fatal derailment occurred in the Bronx.
CPAP has been generally prescribed as the first treatment for OSA, the compliance levels are drastically low after just a few months at less than 45%. Therefore, essentially ineffective for the treatment of OSA. Oral Appliance Therapy (OAT) is the logical and best alternative to CPAP as the compliance level for OAT is greater than 75% due to its comfort, convenience, and mobility for the patient. Another factor to consider OAT is the cost of CPAP over a five year period compared with OAT is greater as it requires replacement parts such as hoses and masks periodically.
With the availability of effective treatment through technology with computerized and verifiable diagnostics for snoring and sleep apnea, screening could easily be a standard procedure for individuals, especially for those that impact public safety such as truckers, pilots, air traffic controllers, and other transportation personnel.
Congressional Special Briefing in September 2016
A special presentation to Members of Congress is scheduled for September 27, 2016. Dr. Alpher and The American Sleep and Breathing Academy (ASBA) will head a delegation to this committee to introduce micro recorder compliance in oral appliances, the evolution of oral devices including the government-chosen mechanism for treating OSA. David Gergen will provide an overview of the ProPlayer program along with testimonials from NFL greats Eric Dickerson, Marcus Allen, Roy Green, and others who will share personal experiences of being treated for sleep apnea.
Calling all HuffPost superfans!
Sign up for membership to become a founding member and help shape HuffPost's next chapter
This post was published on the now-closed HuffPost Contributor platform. Contributors control their own work and posted freely to our site. If you need to flag this entry as abusive,
send us an email
.