Having "been handed his ass on a platter everywhere" by critics, one might expect John Edward to be bitter about those who question his career as one of the world's foremost psychic mediums. To the contrary, the author and former host of daytime TV's Crossing Over with John Edward suggests caution even among believers is healthy.
"In this country, more people have come out 'psychic' than gay!" Edward only half-joked during a recent interview with Party Foul Radio with Pollo & Pearl. "Everybody on the planet is a 'psychic' or a 'medium' – and they're not."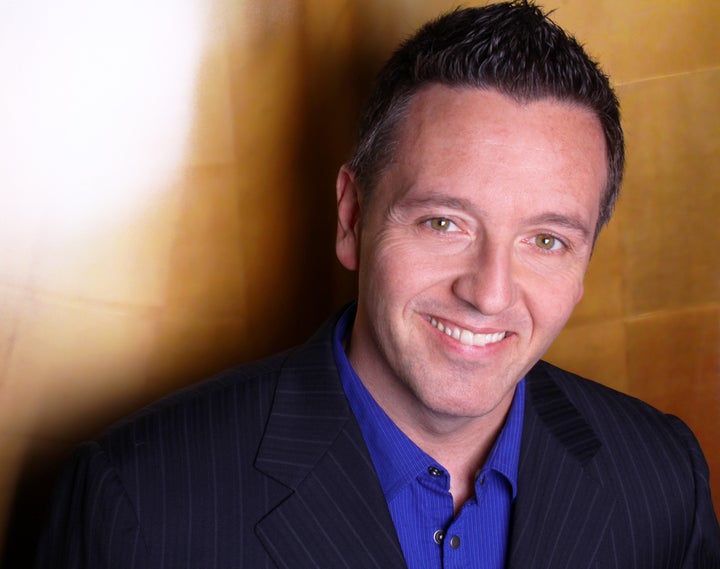 "You have to recognize there are some amazingly talented people, who are doing this for the right reason, who are coming at it from an organic way with the best of intentions," Edward went on. Others, he noted, might have skill but less pure motives. 
Edward fully admits once being a doubter as well, until a psychic reading as a teen changed his mind. Within a decade, working local psychic fairs transformed his gifts as a clairvoyant (seeing), clairsentient (feeling) and clairaudient (hearing) -- which started as a "slow-drip" -- into a full-time career. 
A 1998 appearance on Larry King Live to promote debut book One Last Time overloaded the program's phone lines. A four-year stint as a daytime television presence on Sci-Fi Network came soon after, followed by an additional three seasons hosting John Edward Cross Country on WE Network.
The rise to notoriety came at a price, Edward conceded. He has come under fire by way of everything from mainstream media investigations into personal accuracy and the legitimacy of his industry as a whole to an entire episode of South Park, which "forever memorialized" him as "The Biggest Douche in the Universe." 
"I appreciate the fact they were coming to the subject matter and exploring maybe the opposite end of the spectrum," shared Edward, who considers being under the microscope "a badge of honor."
"Maybe I didn't like being attacked, but there are other people they were protecting," he confessed, "So I'll wear the bullseye on my ass. It's starting a dialogue."
Despite not having a consistent television presence for over a decade, the polarizing figure largely interacts with his following now through a personal website, subscription-based online community "Evolve" and touring "John Edward Experience" live events worldwide. Surprisingly, according to Edward, that scathing South Park portrayal annually introduces countless young people to his talents.
"What starts off as a joke or a slam becomes something that heals them," he explained. "Perspective is very important – so long as you are confident in who you are."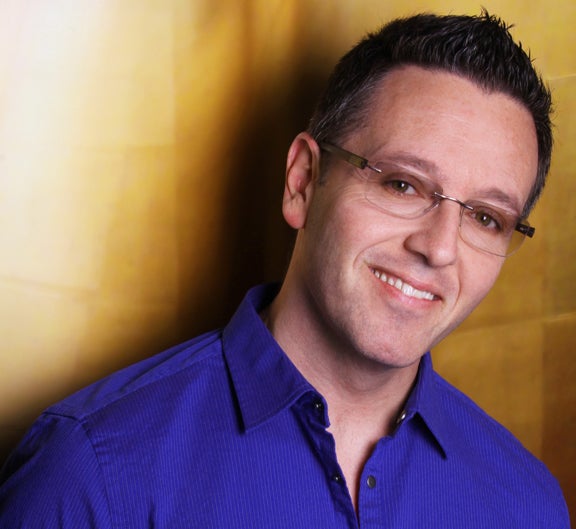 Edward acknowledged a significant portion of his avid supporters is LGBTQ. He recalled many years ago, when a previous interviewer appeared surprised by the fact, he wasn't.
"Somebody who is gay and out, or not even out, they've had to explore who they are," explained Edward. "So if they are doing that level of self-exploration, it is easy for them to understand the world of what's unseen and energy, then explore the world of self-empowerment in a different capacity."
It is why, Edward said, people who have set-in-stone views of the world -- he cites atheists and racists as examples -- seldom seek his guidance. Those who have gone on personal journeys of self-discovery, such as the LGBTQ community, he suggested, are more open to the unknown. 
Members of the queer community must "dig deep" to uncover their own identity. Then, he says, is the process of accepting and embracing that reality.
"Part of owning your truth is continuing to explore who you are, what you feel and how you feel what you feel," he stated. 
Of course, there will always be those who question personal truths, call into question  life choices or try to diminish others' systems of belief. When dealing with incidents such as these -- an area where Edward has significant experience -- he offers sage advice.
"There are people who just can't think outside of who they are, because it's challenging them," Edward concluded, "Just because it's challenging them, don't let it challenge you!"
For More on Psychic/Medium John Edward, Visit His Personal Website.
LISTEN: John Edward discusses the Manchester bombing of an Ariana Grande concert, discovering and accepting his psychic abilities, why one must show caution choosing which psychic to believe, the impact of losing his mother at a young age & much more on 'Party Foul Radio with Pollo & Pearl,' Ep. 67.
The second half of John Edward's interview — during which he discusses his celebrity clientele, personal feelings about the Netflix series '13 Reasons Why' & more — appears on Ep. 68, which publishes Weds., May 31.
Calling all HuffPost superfans!
Sign up for membership to become a founding member and help shape HuffPost's next chapter