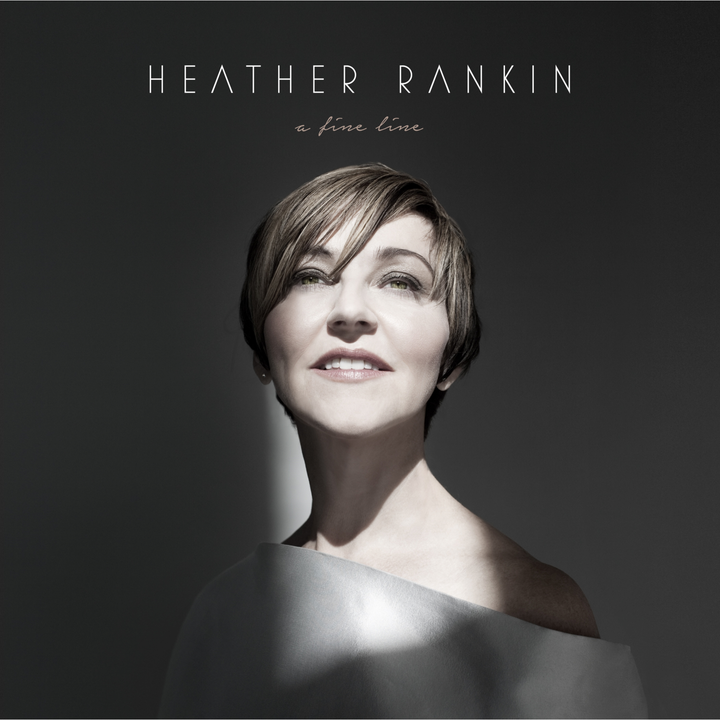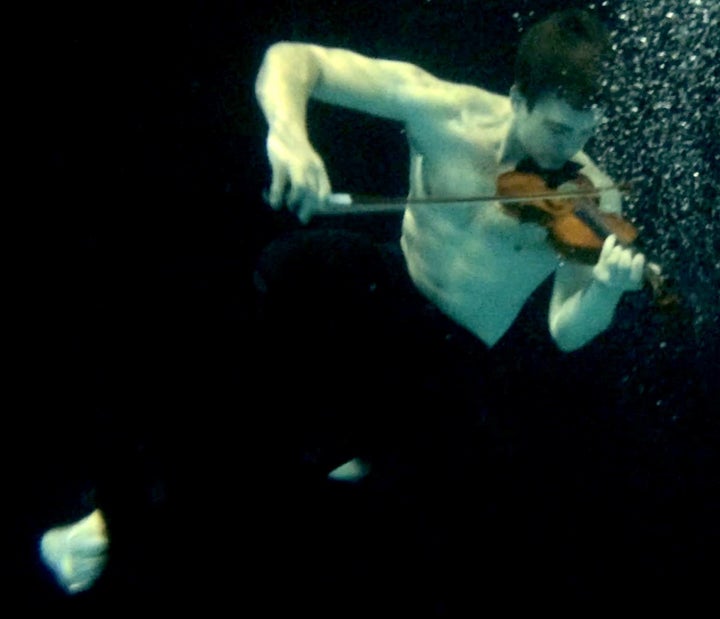 When I recently re-encountered my songwriter/musician/producer friend David Tyson, his Bosendorfer piano, which he gratefully received as a lifetime gift 30 years ago, was still the centerpiece of his living space overlooking the Pacific.
Tyson, who formerly co-wrote and produced singer Alannah Myles' debut record that earned her a Grammy award, "loves the sound' of his fine instrument, although he calls its huge sound "very daunting." He admits that like any dedicated musician, he has a symbiotic relationship with his main instrument.
So when he told me about a story about another instrument and its musician from thousands of miles away in the Atlantic Ocean off the east coast of Canada, I was intrigued. Even moreso, when that amazing "what was once lost has now be found" story is one highlight of A Fine Line, a new record he recently produced and co-wrote with Canadian music icon, Heather Rankin.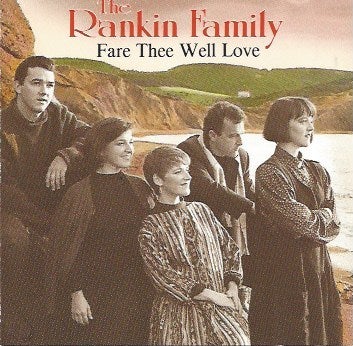 Heather, who's earned multiple Juno Awards while previously recording and touring with her Rankin Family music group, also sang backup vocals on Carly Simon's The Bedroom Tapes and has featured on records for The Chieftains, Johnny Reid and Will Ackerman. After selling more than a million records with The Rankins, Heather's debut solo record, through Tyson's mentorship, offers an eclectic mix — including upbeat, rockier pop songs, other tunes that lean on her Celtic/folk roots, and one avant-garde gem called "Titanically" with Heather's confident vocals, sung from a violin's POV: "I'm just a violin/Why pick on me/Some lowly instrument/Abducted by an angry sea..."
Which takes us back to Tyson's story that involves the 1912 Titanic tragedy. Tyson heard the violin once owned by the doomed ship's bandleader, Wallace Hartley, turned up out of nowhere and sold for about $1.5 million at auction in 2013. Awesome!
Remember that dramatic scene from director James Cameron's film, Titanic, with Hartley's band playing on as the ship sank? The story goes that the musician's dead body was recovered with his violin case still strapped to his back. The violin then mostly disappeared until 2006 when it was found abandoned in a British attic — but it had an engraving from Hartley's fiancée: "For Wallace on the occasion of our engagement from Maria."
And then it sold for the highest figure ever for Titanic memorabilia. What a journey, right?!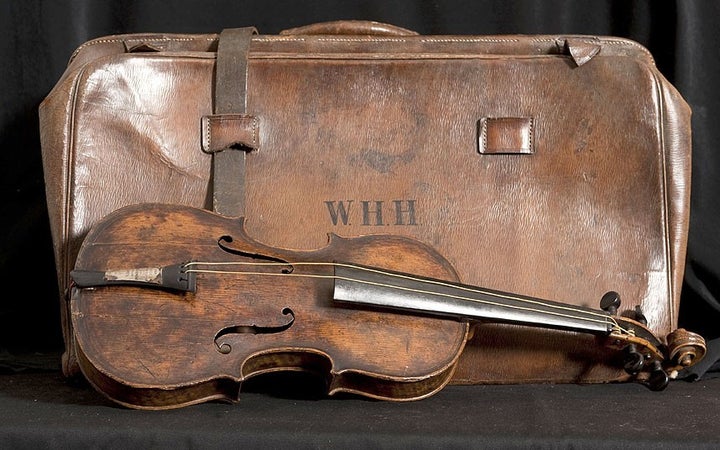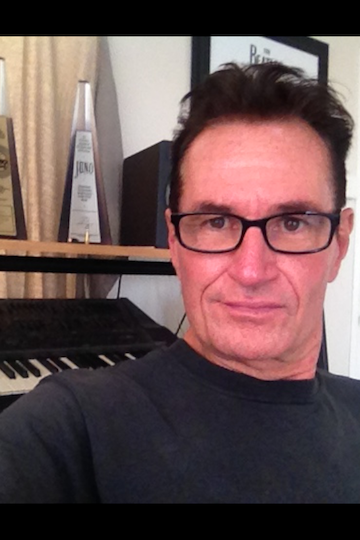 An incredulous Tyson recalls:
The Titanic story still chills people, almost 105 years on. Then this violin's whole story is sad and remarkable. As musicians, it resonated with Heather and me. The ironic beauty is that this instrument survived, while its musician died. Heather was born in Nova Scotia where 150 Titanic victims are buried. And she's experienced her own tragedy associated with the Atlantic when her loving brother was taken by the very same seas. We just had to write 'Titanically.' So, I released all the perceived restrictions that I'd normally place on pop songs, those parameters that you have to make it relatable to the average listener. I threw them out because 'Titanically' deserved a classic, timeless treatment. The song's message is while we all wish for immortality, we all must face death — the Titanic's story is everyone's. It's also Heather's story!
Rankin, who'd been re-introducing herself to the Halifax theater community after the Rankin Family stopped touring, was leery of abandoning a music audience built up over 20 years, and also aware that "women of a certain age fear you're no longer relevant, that it's too late to embark on new experiences." However, she soon realized working with Tyson was key to "reinventing" herself as something unique, and apart from her successful family.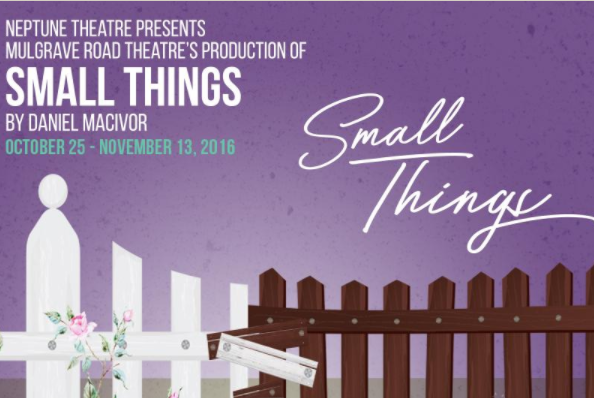 Rankin, who's presently appearing in Daniel MacIvor's play, Small Things, at Halifax's Neptune Theater (until November 13) and at Chedabucto Place (November 17-19), says her theatrical performing background also opened her up to new musical directions:
'Titanically' is a profound metaphor for what I was going through. I'd also lost my sister Raylene to cancer in 2012. So when I met Dave in Los Angeles, I was terrified and a little lost. But then we made this beautiful music, and it was a powerful experience, a step toward to personal healing and self-reliance. We were successful in creating a record that establishes my own style. But two songs, 'We Walk As One,' and 'The Way Life Goes" still reveal the important role my family has played in my life.
That newer style includes a gloriously infectious cover of "Everybody Wants To Rule The World," which features a nod to millennials with Halifax rapper "Quake" Matthews bringing the fun.
Rankin suggests, "Our 'Everybody' cover was an extension of what I wanted overall — I didn't want to be boxed in any way. Using Quake was our way to set our version apart from the original. We had a ball and I'm proud of it."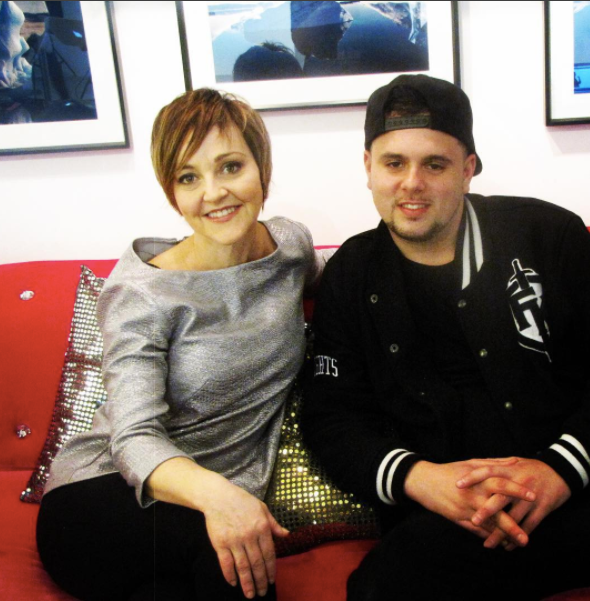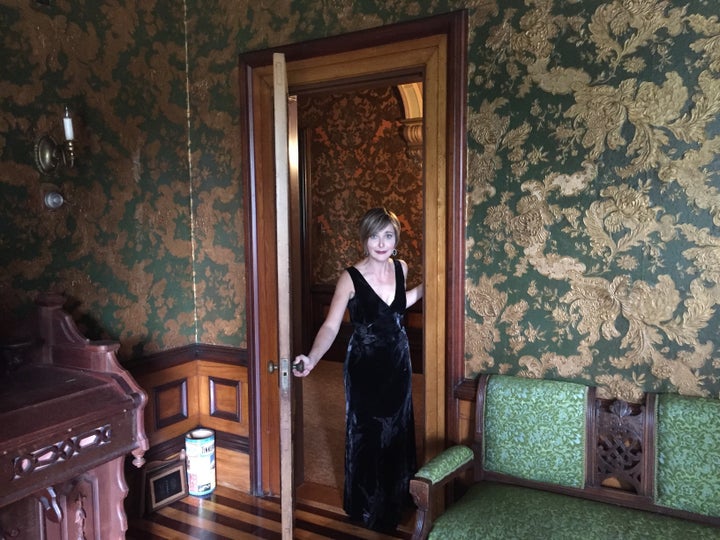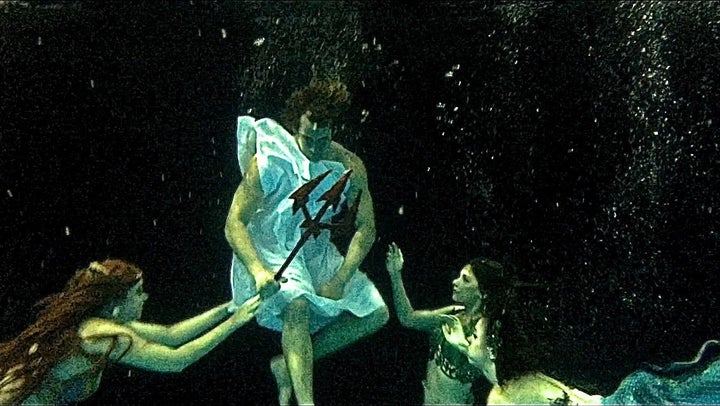 She's also excited about the upcoming 'Titanically' video, which will be released early in 2017, in honor of the 105th anniversary of the tragic event on April 15:
Acclaimed director Thom Fitzgerald told me, 'In South Africa, the traditional Xhosa vision of afterlife is in the ocean not in the sky as we often conceptualize heaven.' I got chills from viewing Thom's raw video footage: a violinist emerging from the Bay of Fundy's mudflats; a mermaid and ghostly images underwater; and, I was dressed in period costume. All very powerful images to accompany the music. Dave and I also have a dream to do a documentary as an ode to this violin's story, and have the song performed onstage with actors along with the LA Philharmonic or Toronto Symphony, and have Hartley's recovered violin played by a famous musician.
With Deborah Samuel's beautiful photography and Hugh Syme's design, and guest musicians like violinist Peter Kent, Fred Mandell, and Tim Pierce, Tyson feels this album should be a staple of Canadian and even international airplay. And, Rankin herself enthuses:
Adding in rapper Quake's upbeat lyrics to our cover of 'Everybody' re-emphasized to me to 'grab the ball and run with it, and don't allow anything, anyone hold you back!' So, facing my own reservations and fears, helped me grow as a person and as an artist!
Related
Popular in the Community