Online shopping has become one of those things you do on your lunch break, during lectures or at night before you go to bed. At any given time, you probably have 20 items floating in your cart. But do you ever stop to think about where you're shopping, and why you do it? Sure, you need a new pair of shoes or some cool black pants, but have you ever considered the ethics behind the brand?
That's where Accompany -- an e-commerce website dedicated to selling "ethical fashion" -- comes in. Accompany sells handmade, one-of-a-kind items from low-income areas like Nepal, Cambodia and Kenya.
The curated clothing, accessories and home goods are grouped together based on how people dress, their living environments and investments. From Maximal Minimalist to City Boheme, there's something for everyone.
"I had a vision to start my own thing," said Keehn, who previously worked in brand strategy for fashion companies and eventually earned a master's degree in applied ethics from Columbia University.
Keehn pondered what he could do with those two elements: "I started thinking about shopping, because it's the merger of marketing, fashion and ethics. And I asked myself, 'Why do I not shop ethically right now?' Because I'm the kind of person that would."
He ran with the idea and even had some unexpected inspiration from a popular grocery store along the way. "When you go to Whole Foods, everything has been considered, so you can enjoy yourself while you shop." He added that there was "this need to put Barneys [New York] and Whole Foods together so when you go shopping, everything in that destination has been ethically considered for you."
On the hefty requirements products need to meet to make it onto the site:
Accompany's fashion team, led by Director Jill Dente, goes to trade shows to find striking objects that are preferably handmade. But the investigation doesn't stop there. Once an item catches their attention, they deploy a questionnaire to see whether these goods match up with the company's mission.
Keehn insists that products featured on the site have a philanthropic effort behind them, are artisan made or fall under the banner of fair trade. "I personally feel ethical shopping is more poignant when you can picture the person that you're helping -- there are people who are living in poverty who are making things, and you're helping them by buying," he said.
With that in mind, Keehn explained the importance of each category and especially cleared the air of what "fair trade" actually means. While the phrase might be easier to understand in agricultural terms, Keehn explained how it works for fashion. He not only "defines the category through raw material," like cloth and patterns, but his team also makes sure that their partners are "going out of their way to help people who don't have a sustained income, and get them a standard of living that's humane."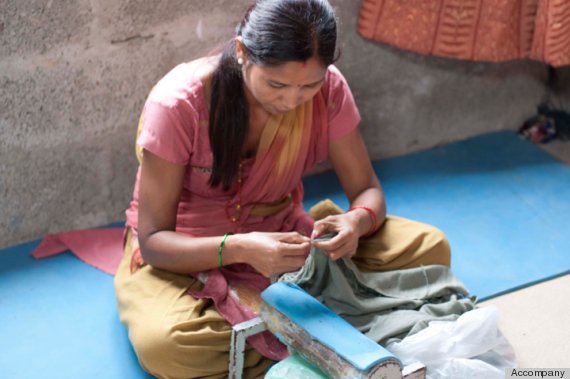 On what happens after a piece is purchased:
Sure, we're told that what we buy will go toward an organization, but how do we know where our money is really going? Keehn pointed out that with the inclusion of about 40 to 50 brands on the site, there are different ways and purposes in which these collections operate.
For example, Keehn mentioned the Brave Collection, which helps women that were victims of human/sex trafficking (slavery) by giving them employment, and the donations go towards non-profits to help eradicate sex trafficking. "Simply buying the piece," Keehn said, "lets that brand hire more people." Specifically more women who no longer have to be in danger. That alone proves the "ethical impact" that Keehn and his team seek.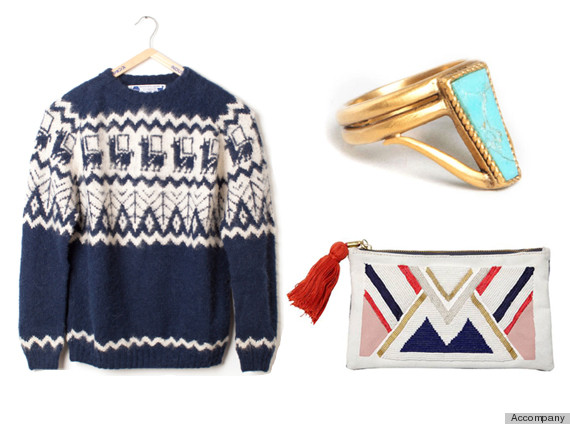 On how Accompany sets itself apart:
"First and foremost, we're leading with fashion and style more than others," Keehn said. He explained that "feel-good fashion" or "conscious consumption" often fall under a trap that involves too much intellect, which muddles the consumer experience. "I don't think people emotionally engage that way. They are there to shop." Keehn emphasized that the way to trigger a connection with customers is through "tight edit rather than scripted, intellectual descriptions."

On the hefty prices:

"It's worth noting that people are cash-strapped, and that's something I'm empathetic to -- everyone is talking about the economic disparity in the world and that's why this site is a thing. One of the main reasons is that people shouldn't go to big box retailers," but should instead spend money that will benefit someone who has financial hardship, rather than fueling established wealth.
Keehn referenced Lauren Bush's recent efforts with FEED Projects as a great example of what he wants to get out of his own company. Quantifying is the name of this game: "When saying something like this shirt equals 12 meals, it makes something more tangible," and it helps answer the question, "How do you know what impact you're making?"
Get excited, because there will (hopefully) be some big names involved in Accompany this year. "I'm really looking forward to releasing collections with major designers, from the home space to those with a more social cause and following," he said. Since Keehn wouldn't name names, we'll just have to wait in anticipation.
Visit Accompanyus.com to shop and read more about Accompany's mission. And finally, watch the video above which Keehn described as one of the more emotional stories the company has gathered from its journey thus far.
Related
Before You Go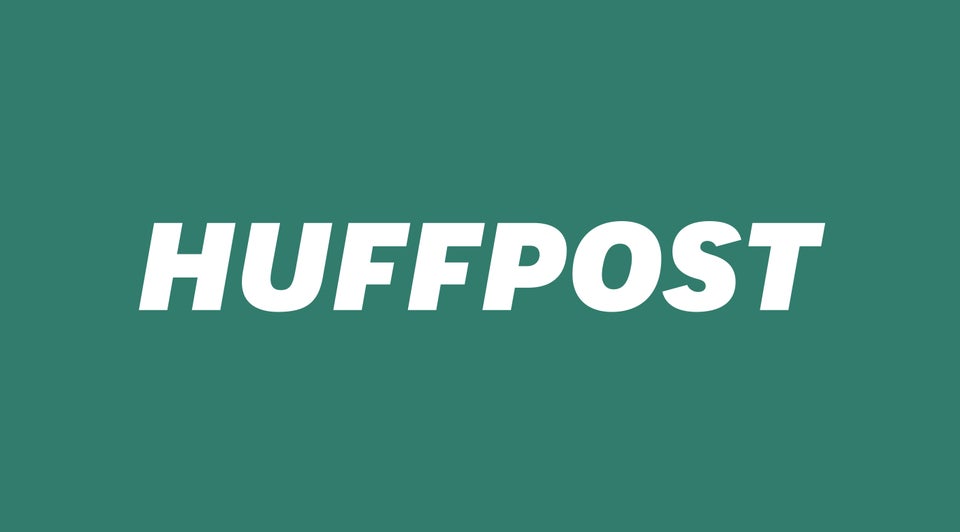 Charitable People In Fashion