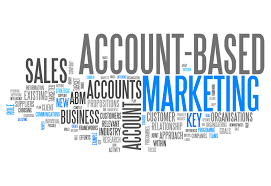 Account-Based Marketing (ABM) is another term for engagement: A means to building awareness with an individual consumer, thanks to technology that furthers this goal.
A straightforward definition, yes; but not one without its share of myths and misunderstandings, by those who use and promote this tool.
As this post from True Influence, a leading marketing technology company, explains, there is no substitute for due diligence.
You cannot, in other words, appeal to customers without qualifying them first; without doing the research to identify live leads; without knowing what a sales team should know and what you, too, must understand; without acknowledging that ABM is not an ordinary resource.
Put another way, the right technology can be an invaluable asset – it is a way of acquiring priceless information – but it does not exist in a vacuum: It requires the intelligence of the application itself, on the one hand, and the wisdom of those who use it, on the other.
That means great marketers must also be great communicators.
It means that technology must advance their respective causes, since it is they who give voice to a specific campaign or proposal.
They, the eloquent of speech and the persuasive of pen, are the ones who give ABM its worth.
They are the ones who deploy ABM with precision, so they may articulate an idea and attract a following.
The must be true to their words.
They must influence consumers with a combination of substance and style.
That is the purpose of ABM as a discipline, one that demands the self-discipline to find the right message – for the right prospect – at the right time.
(Disclaimer: I am not an employee of, an investor in or a consultant to any company referenced in this article. I maintain a strict code of professional independence, free of any conflicts of interest.)
Popular in the Community