UNITED NATIONS - For the seventh time since the Syrian war began in 2011, Russia vetoed a UN Security Council resolution, this time backed by China, that proposed sanctions on Syrian officials linked to blistering chemical arms attacks.
It's never enough. Every report that chastises Syria for atrocities is criticized by Moscow as not being authentic enough, of needing further study, of being influenced by the West.
For example, the bombing of humanitarian convoys in Aleppo in September was dismissed by Russia, which said eyewitnesses were confused about aerial bombardments. U.S. officials incorrectly blamed it on Russia.
On Wednesday, an International Commission of Inquiry determined all parties had committed war crimes in Aleppo. But it said Syria deliberately targeted the humanitarian convoy:
In a particularly egregious attack, Syrian air forces targeted a humanitarian aid convoy in Aleppo countryside, killing more than a dozen aid workers and destroying vital supplies for civilians in need. The convoy had been authorized by the Government of the Syrian Arab Republic, which was aware of its location at the time of the attack. The attack led to the suspension of aid convoys throughout the Syrian Arab Republic, depriving civilians from access to essential goods. As pro-Government forces recaptured eastern Aleppo city in December, some executed hors de combat fighters and perceived armed group supporters.
In UN Security Council debates on Syria "whataboutism" is often voiced in reference to Yemen, Libya or the U.S. invasion of Iraq, all of which deserve criticism. But the point is learning to walk and chew gum at the same time.
Britain and France drew up a resolution that the United States endorsed last week, (yes, the Trump White House or the Tillerson State Department). It drew nine votes in favor in the 15-member Council. Voting against were Russia and China, who have veto power, and Bolivia, a non-permanent member. Abstaining were Egypt, Ethiopia and Kazakhstan, all temporary members.
The draft resolution that failed on Tuesday would have imposed sanctions on a number of individuals and entities associated with the Syrian government and linked to the use of chemical weapons in cases where responsibility was established by the Organization for the Prohibition of Chemical Weapons (OPCW) and the UN Joint Investigative Mechanism (known as JIM).
The JIM report concluded there was "sufficient" information to blame the Damascus government for dropping in 2014 and 2015 chlorine-filled bombs on three occasions. Since then Syrian groups have pointed to other incidents, including some recent spraying of chemicals.
As for ISIS, the Council covered the abuse in earlier resolution. The new draft calls on a UN panel to review proposals to designate those associated with ISIL, the al-Nusra Front and other terrorist groups. Syria has done little to combat ISIS, considering all opposition terrorists.
Russia: odious, erroneous
Russia's envoy, Vladimir Safronkov, called the draft resolution "odious and an "erroneous" concept. Apparently referring to the three Western nations, he said they had made "outrageous" statement against Russia and China, adding, "God will judge you!" He said the JIM report did not have conclusive evidence and included "suspicious eyewitness accounts."
In defending Moscow's veto, the Safronkov said "this is railroading the draft by the Western troika" with the purpose of regime change in Damascus.
US: Russia, China "indefensible choice"
US Ambassador Nikki R. Haley did not mince words, calling out Russia and China for their stance:
"Russia and China made an outrageous and indefensible choice today. They refused to hold Bashar al-Assad's regime accountable for the use of chemical weapons. They turned away from defenseless men, women, and children who died gasping for breath when Assad's forces dropped their poisonous gas. They ignored the facts. They put their friends in the Assad regime ahead of our global security."
France's UN ambassador, François Delattre, welcomed Ms Haley's statement. "The Trump administration has a very clear position that is also our French position, the British position and the position of the majority of members of the Security Council," he said.
Britain's ambassador, Matthew Rycroft, said: "This isn't even about Syria. It's about taking a stand when children are poisoned."
And Syria's deputy ambassador, Mounzer Mounzer said the JIM reports were unprofessional, written under pressure and incomplete. He also said eyewitnesses had "fabricated" their accounts.
Rycroft, who takes over the Security Council presidency for March from the Ukraine, said he would not let the issue drop and has scheduled another meeting on chemical weapons. He said he expected another report from JIM.
He pointed to a General Assembly resolution in December which authorized an investigative body to collect and analyze evidence. The measure, initiated by Liechtenstein Ambassador Christian Wenaweser, said the body would prepare cases on war crimes and human rights in Syria. No deadline was given.
The 193-member Assembly, where no country has veto power, adopted the resolution by a vote of 105 to 15 with 52 abstentions.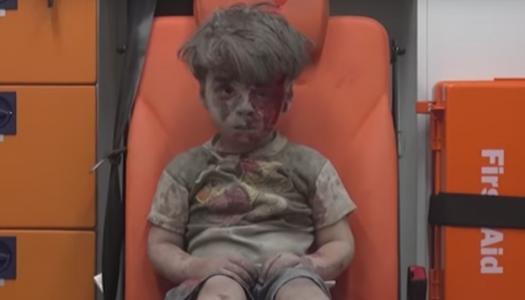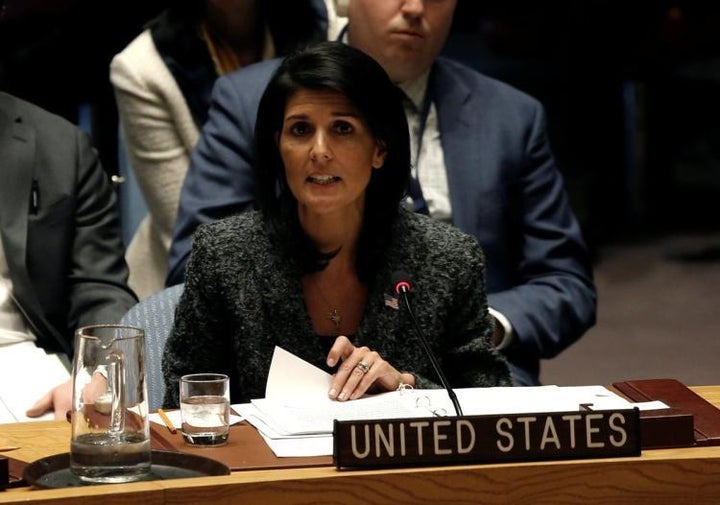 REAL LIFE. REAL NEWS. REAL VOICES.
Help us tell more of the stories that matter from voices that too often remain unheard.