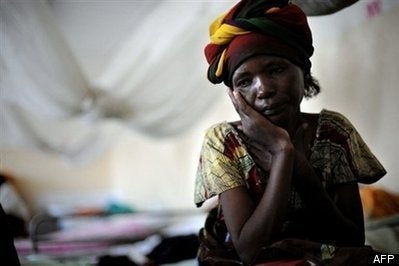 Recently, at the annual BSR conference, I had the opportunity to elaborate on the challenges the overall IT sector faces with regards to traceability through our supply chain and the activities underway at Hewlett Packard.
The topic of traceability is gaining momentum. Industry sectors ranging from food, textiles and many others, are expected to know both the country of origin of their raw materials and the sustainability of the methods used to extract them. During my participation in the conference, I described the challenges of tracing "conflict minerals" in HP's supply chain. These minerals which may be used in electronics have recently appeared on political and civil society agendas, especially in the United States and Western Europe.
As another step toward addressing this concern, on October 20, HP, Dell, Intel, Motorola and Philips co-hosted a multi-industry forum on the topic of metals extraction issues, set to coincide with the BSR conference. More than forty attendees discussed potential industry actions to address the reported role of the mineral trade in financing of armed conflict in the Eastern Democratic Republic of Congo.
The specific metals under discussion are gold, tin, tantalum and tungsten. To varying degrees, these metals are used in components commonly found in electronic products (Social and Environmental Responsibility in Metals Supply to the Electronic Industry). Tantalum is arguably the most significant metal on the list for the electronics sector. It is used extensively in the production of capacitors for electronic equipment. All four metals are used by many other industries, such as automotive and aerospace. In the case of gold, products from other industries represent the majority of their use. In addition to being used broadly, none of the metals are exclusively mined in the Eastern DRC or even in Africa.
As such, the aim of the forum was to define a multi-industry path to assure that these metals are sourced from mines not associated with the conflict in the DRC. While the meeting was not attended particularly well by sectors outside the electronics industry, the broad representation from the electronics industry as well as NGOs, certification bodies and other stakeholders led to a lively and informative debate about this very topical issue. As a group, we believe that we will not be successful unless significant users of these metals come together to address this issue.
Based on the discussion, it was clear that a dual strategy is warranted. First, we must address the concerns in the Eastern DRC region (and the responsible sourcing of metals in general) by engaging multi-industries and all stakeholders to develop an effective system of mineral certification and supply chain assurance for metals. Second, international and local governments, institutional investors, development agencies, and civil society must continue to ensure that resources are focussed on the elimination of the conflict and its root causes.

Although the electronics industry can't solve this issue alone, we at HP believe that addressing conflict minerals is a natural extension of our existing efforts. Since the launch of HP's Supply Chain Social and Environmental Responsibility (SER) Program in 2000 -- the first of its kind in our industry -- we at HP have made ourselves accountable for our product materials and manufacturing suppliers' SER performance. Fundamentally, we expect suppliers to conduct their worldwide operations in a manner that does not result in labor or human rights violations and that includes operations which contribute to the direct financing of armed conflict. We have built a commitment to SER among our supplier base and begun to tackle the toughest challenges in the supply chain. We are also committed to transparency and in 2007 HP became the first company in our sector to disclose our list of suppliers.
HP has surveyed our suppliers, and they have responded that there is limited traceability to the level of the mine. This is, without a doubt, the biggest challenge ahead for the electronics sector. The Electronics Industry Citizenship Coalition (EICC) and the Global e-Sustainability Initiative (GeSI) have working groups and projects aimed at both better understanding, and developing systems of assurance for, metals' supply chain in the electronics sector (especially tantalum). Other efforts exist within specific metal industries like tin, as well as jewelry sector and the mining industry itself. At some point, these efforts will need to unite, helping all of us bring an effective solution for sourcing minerals responsibly.
In keeping with our history of supply chain social and environmental responsibility, HP is working to ensure that our products do not contain metals sourced from mineral trade financing the armed conflict in the DRC. We will take further steps to educate our own supply chain and develop an approach to validate the assurances from our suppliers. We will continue to work with our sector and other industries using minerals from the region to develop an effective, cross-industry solution. In addition, HP will engage with groups with firsthand experience of the situation in the Eastern DRC to gain further insight into the specifics of the challenges ahead. Tremendous power and influence can be exerted when people from many perspectives come together to solve a common problem.

Calling all HuffPost superfans!
Sign up for membership to become a founding member and help shape HuffPost's next chapter