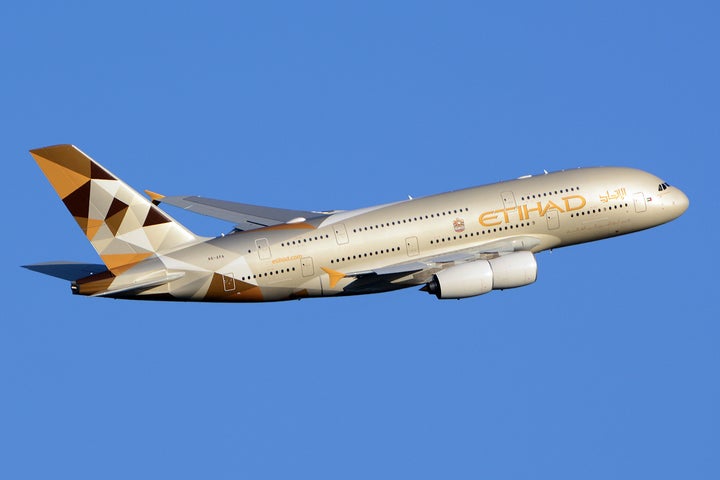 That news came on the heels of Qatar Airways' bogus financial results for fiscal year 2017, in which the airline claimed profits of nearly $540 million but according to investigators actually lost $703 million, nearly doubling its operating loss from the previous year. And that on top of FY 2017 state subsidies of $491 million. As the baseball legend Yogi Berra once said, "It's déjà vu all over again."
The accounting shenanigans at Etihad and Qatar Airways are not simply cases of sloppy bookkeeping at small, oil-rich states. The government subsidies violate the "Open Skies" aviation agreements that give the United Arab Emirates – home of Etihad and Emirates Airline – and Qatar unlimited access to the U.S. market. The language in these pacts is clear: you get to fly to any U.S. city as often as you want, charge whatever you want for tickets, but you cannot be subsidized. In every industry – steelmaking and solar panels are good examples from manufacturing – subsidies distort competition and threaten U.S. companies, their employees, and the communities they serve.
Etihad Airways, Emirates, and Qatar Airways have grown faster than any airline since commercial aviation began, thanks to enormous state support. Just since 2015, they have increased their flights to the U.S. by 50 percent. Thanks to wheelbarrows of government cash, their astonishing growth is divorced from the normal commercial realities that real, investor-owned airlines like American, Delta, and United face every day. To the Gulf carriers, profit doesn't matter, and they can sell tickets at a loss. Their allies in Washington tell you cheap fares on the three Gulf airlines are a great thing, but they don't ever tell you that those prices are artificially low, made possible by massive government subsidies – or that once fair-playing competitors have been forced off of a route, the Gulf carriers can set prices as high as they want. U.S. airlines don't have such Santa Claus largesse.
Speaking of nice gifts, in FY 2015 Etihad also received another interest-free government loan, $270 million, with no obligation to repay the loan in the forseeable future. More unreality made possible by a generous state.
Just days after the forensic accountants posted their assessment of Etihad's FY 2015 financials, the airline released its FY 2016 results. According the Etihad – and subject to clear-eyed review by the forensic experts – Etihad lost $1.87 billion. It's hard to plumb motive, but perhaps the reality birds are coming to roost in Abu Dhabi. The loss equates to about 40% of the carrier's passenger revenue. Nearly half of the loss, $808 million, comes from a write-down of the value of their investments in Alitalia, the perennially-struggling Italian carrier, Air Berlin in Germany, and other troubled airlines. When the recently-dismissed Etihad CEO, James Hogan, began this "equity investment strategy" several years ago, seasoned airline experts shook their heads in disbelief, and their skepticism has been validated. In any case, the varied drivers of the FY 2016 Etihad loss are further proof that their business is neither sustainable nor economically rational.
Back in Washington, congressional support is building for the Trump administration to enforce the aviation agreements with the UAE and Qatar – 285 members of Congress from both parties, including 25 senators have called on secretaries Tillerson and Chao to take action. This latest news from Etihad adds to the urgency.
Related
Popular in the Community