A New York woman accused of killing her fiancé by tampering with his kayak has entered a guilty plea in connection with his drowning death.
According to Orange County District Attorney David Hoovler, Angelika Graswald pled guilty Monday to criminally negligent homicide in the 2015 death of 46-year-old Vincent Viafore.
"This plea ensures that the defendant will be held criminally liable for her actions," Hoovler said in a press release. "By pleading guilty, [Graswald] has acknowledged that Vincent Viafore's death was not simply a tragic accident, but the result of this defendant's criminal conduct."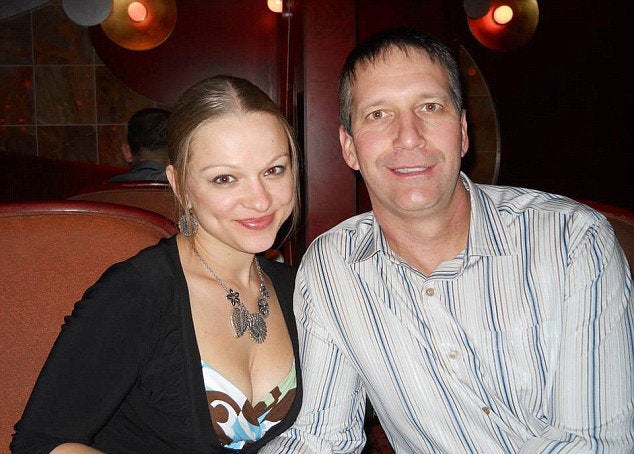 Graswald and Viafore were kayaking on April 19, 2015 when his kayak capsized and he disappeared into the Hudson River. Authorities initially treated her as a survivor, but 10 days later police charged her with second-degree murder.
Authorities said Graswald waited more than 20 minutes to call 911 and admitted to tampering with Viafore's kayak. She allegedly told investigators, "It felt good knowing that he was going to die."
Prosecutors further alleged by prosecutors that Graswald knew that she stood to gain $250,000 from Viafore's life insurance policies.
In entering her plea, Graswald, 37, admitted she removed the plug from Viafore's kayak. She also admitted she knew that the locking clip to his kayak paddle was missing, that he was not wearing a life vest, and that the water was dangerously cold, Hoovler said.
Those admissions, according to the district attorney, constitute actions that are a "gross deviation from the standard of conduct that a reasonable person would have observed in the situation." 
Had she been convicted of second-degree murder, Graswald would have faced 25 years to life in prison. Because of her plea, she'll now face one to four years behind bars when she's sentenced in November.
During a Tuesday news conference, Hoovler defended accepting Graswald's plea, saying she did not, despite reports to the contrary, provide investigators with a direct confession.
"Although her actions undoubtedly put in motion a chain of events which caused the victim's death, merely removing the plug alone, absent all the other attendant facts and circumstances, would not have been sufficient to cause his death," Hoovler said.
Graswald's defense attorney, Richard Portale, contended that a language barrier ― Graswald is originally from Latvia and is a native Russian speaker ― played into statements she made to police. He's also accused police of coercing Graswald into incriminating herself.
"We have maintained from the beginning this was not an intentional killing," he said. 
David Lohr covers crime and missing persons. Tips? Feedback? Send an email or follow him on Twitter. 
REAL LIFE. REAL NEWS. REAL VOICES.
Help us tell more of the stories that matter from voices that too often remain unheard.
BEFORE YOU GO