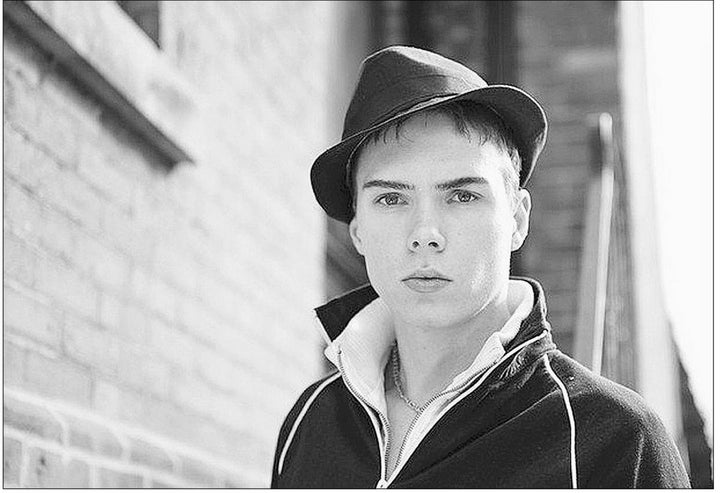 For a man who allegedly committed one of the most gruesome crimes in Canadian history -- a crime police say he recorded and uploaded to the Internet for all to see -- Luka Rocco Magnotta had little to say when confronted by German police.
"Okay, you got me," were the words Magnotta said to authorities in Berlin when a half-hearted attempt to give the officers a fake name failed, police said.
A seemingly understated reaction for an accused killer who has already been tried in the court of public opinion and dubbed "The Dismemberer," "Cannibal Killer" and similar nicknames by the press -- the most colorful (and tongue-twisting) moniker being perhaps "Psycho Cannibal Gay Porn Killer," given to him by the tabloid The National Enquirer.
Magnotta faces charges of first-degree murder, committing an indignity on a dead body, publishing obscene material, mailing "obscene, indecent, immoral or scurrilous" material and criminally harassing Canadian Prime Minister Stephen Harper and several unnamed members of Parliament, said Canadian police.
Police in Montreal believe the 29-year-old low-budget-porn actor murdered, dismembered and then sexually assaulted 33-year-old Lin Jun on or about May 25. Jun, a Concordia University student, was reported missing on May 24. The murder and ensuing acts were allegedly captured on video and uploaded to a website, police said.
Authorities in Canada had issued a countrywide arrest warrant for Magnotta, and he was added to Interpol's list of wanted persons.
LUKA MAGNOTTA PHOTOS: (Article Continues Below)
PHOTO GALLERY
The Luka Rocco Magnotta Case
The international manhunt for Magnotta came to an end Monday, when the owner of an Internet cafe in Berlin spotted him seated in front of a computer. The cafe owner, who asked not to be identified, told The Associated Press he spotted Magnotta reading news reports about himself. An employee then went outside and flagged down a passing police car.
Magnotta was taken into custody without incident.
"Nothing happened, it all went very quietly," the cafe owner told the AP.
Magnotta is expected to appear before a judge for a closed-door hearing later Tuesday. If he does not contest his extradition, he could be back in Canada by the end of the week, according to Canadian Justice Minister Rob Nicholson's office.
If convicted of the crimes he faces, Magnotta will likely be sentenced to a term of life in prison. Canada banned the death penalty in 1976. But some, including Toronto City Councilor Giorgio Mammoliti, believe it is time to reconsider the ban.
"As Canadians and Torontonians, we should feel safe in our cities," Mammoliti said in a press release. "We need to send a message to those who would commit these heinous crimes and make capital punishment a true consequence for the most horrendous acts of violence committed by murderers, pedophiles and sociopaths."
Calling all HuffPost superfans!
Sign up for membership to become a founding member and help shape HuffPost's next chapter
BEFORE YOU GO